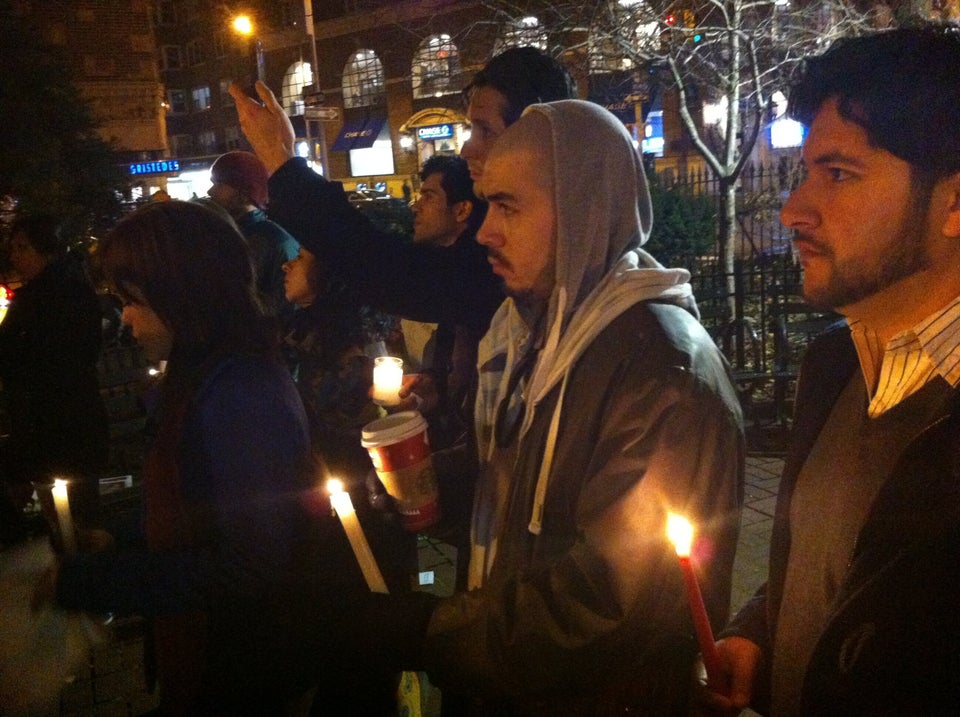 Un Abrazo Para Puerto Rico (A Hug For Puerto Rico)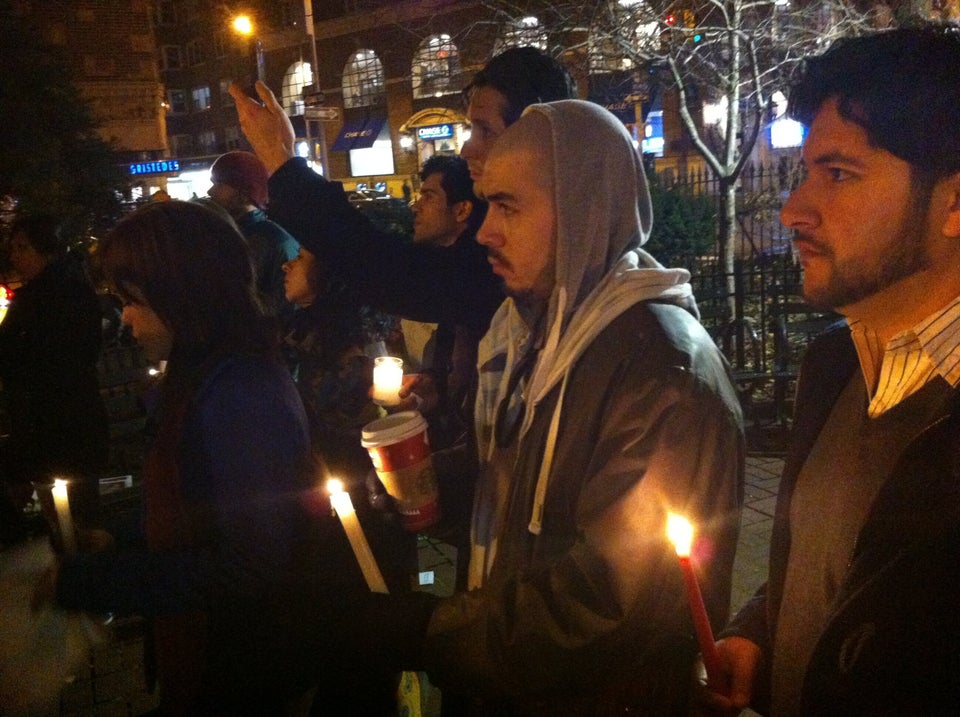 Un Abrazo Para Puerto Rico (A Hug For Puerto Rico)
With lit candles and signs reading "We are all José Enrique" and "We Are All Puerto Rico," organizers met in Manhattan's Christopher Park to voice their thoughts against the island's violence. Demonstrators took a minute of silence to honor those that lost their lives.
Among the community leaders were human rights activist Pedro Julio Serrano, the New York City Council Member Melissa Mark Viverito, Karina Claudio of the Make the Road organization, and Guillermo Chacón from the Latino Commission on AIDS.
"You carry the country in your soul," said Serrano. "The country is not a geographical space, we are part of Puerto Rico. Each of these victims, each of these families, each of these communities who are suffering violence, if they suffer, we too are suffering. We are all Jose Enrique... We are all Puerto Rico."
Puerto Ricans on the island have organized the "Marcha por la Paz" (March for Peace), scheduled for Dec. 15, where they will collectively demand peace.
See Puerto Ricans on and off the island protesting violence and sending an 'abrazo' to their homeland in the slideshow above.
Popular in the Community