Gov. Alejandro Garcia Padilla said the island -- home to 3.5 million American citizens -- would miss a piece of its debt due Jan. 4, but will meet a more critical payment of $330 million in general obligation debt. Puerto Rico will default on a $35.9 million payment owed to its Infrastructure Finance Authority and another payment of $1.4 million due to its Public Finance Corp. The roughly $70 billion in debt remaining is not payable, according to the Puerto Rican government.
On a call with reporters ahead of the announcement, Garcia Padilla faulted lawmakers on Capitol Hill for not working fast enough. Had Congress taken action before finishing its business for the year, Garcia Padilla said, Puerto Rico would not be in the situation it is in right now.
"I'm not asking [Congress] for a bailout. I'm not asking for a rescue," Garcia Padilla added later during a local press conference. "I'm asking for the tools to handle this problem. Until they give me the tools to handle the problem, this [crisis] will continue to be their problem."
"The ball [is] squarely in their court," he continued.
The governor wants Puerto Rico to be able to restructure all its debt -- something the U.S. commonwealth currently can't do without Congressional approval. Democrats in Congress tried and failed to include a provision in the year-end spending bill omnibus that would have given Puerto Rico Chapter 9 bankruptcy powers.
Before leaving for the year, House Speaker Paul Ryan (R-Wis.) agreed with House Minority Leader Nancy Pelosi (D-Calif.) to getting legislation aimed at helping the island done by spring. A House hearing will be held on the debt crisis shortly after Congress returns in January.
After leaders wrapped up negotiations on a massive year-end spending bill, Pelosi told reporters that Ryan committed to getting legislation aimed at giving the island restructuring powers done by spring.
While Garcia Padilla credited Ryan for vowing to act, he accused Congress of listening to creditors, who want the island to hand over financial documents to prove whether it cannot pay its debts.
"When seeking to restructure debt, creditors usually must only prove to a judge that a payment cannot be made," Garcia Padilla said Wednesday. "There's a huge contradiction between that line of thought and creditors and members of Congress who claim that Puerto Rico must present audited financial statements in order to attain the power to restructure its debt. It's a big contradiction that proves a willingness to obstruct the process."
He stressed that lawmakers have all the information they could possibly need to see that the commonwealth needs help handling its crippling debt crisis.
Adriana Usero contributed reporting.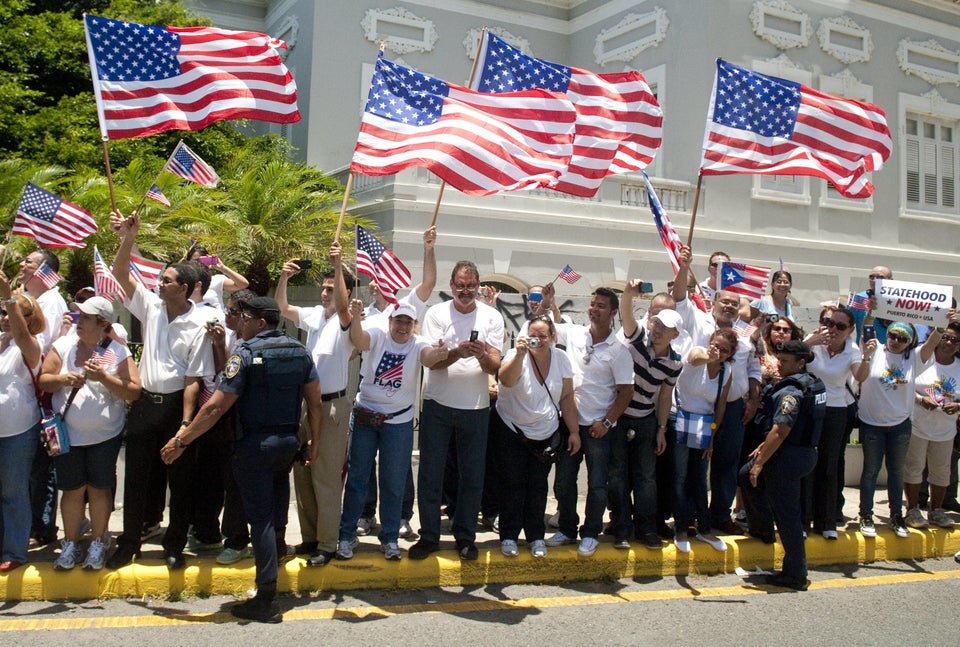 Puerto Rico's Debt Crisis
Popular in the Community