It has been a week since Hurricane Maria devastated Puerto Rico, and millions of Americans who live there are still in need of aid. Disaster response experts warn that full recovery could take years.
Much of the U.S. territory is still without electricity. Forty-four percent of the population lacks clean drinking water and just 11 of 69 hospitals have fuel or power, the Department of Defense reported Tuesday.
Vital resources are dwindling as relief teams race to provide support and supplies. Temperatures in recent days have reached 90 degrees Fahrenheit. Local officials in Puerto Rico describe the storm's aftermath as "apocalyptic" and say it has set the territory back "nearly 20 to 30 years."
"The priorities right now are continued life-saving action, meaning the delivery of commodities, restoration of power to critical infrastructure and of communication abilities, and restoration of fuel," William Booher, director of public affairs at the Federal Emergency Management Agency, told HuffPost.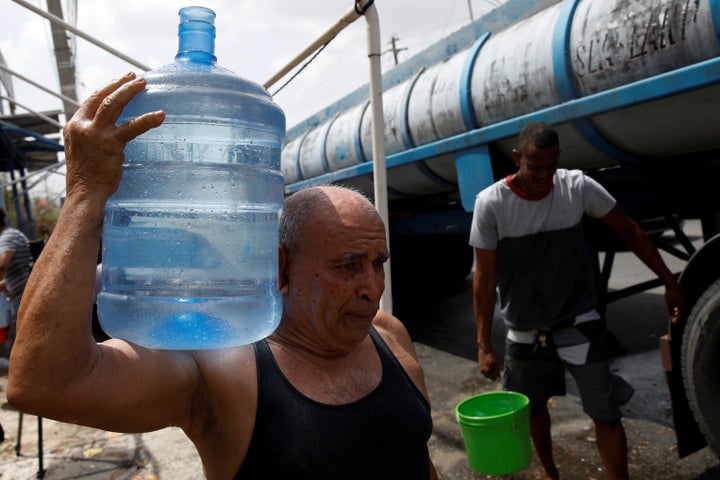 There are 10,000 federal staff on the ground responding to the crisis in Puerto Rico and the U.S. Virgin Islands, which were also hit by hurricanes Irma and Maria. But aid delivery has been very challenging, Booher said, because "all of it has to be delivered by air or by sea."
President Donald Trump has increased federal funding for disaster response efforts in Puerto Rico and will visit the island on Tuesday, Oct. 3.
"That island was hit as hard as you can hit," he said on Tuesday. "Literally houses are just demolished. It was like tornadoes. It was like having hundreds of tornadoes."
"American children and families have been displaced and lost everything."
"There is an urgent need for aid in Puerto Rico," Jerry Anderson, associate vice president for humanitarian response at Save the Children, told HuffPost. The nonprofit's staff are responding to the "dire situation" in the capital city of San Juan by distributing critical items like water purification systems, tarps, diapers and various other hygiene supplies.
"There are about 700,000 children living in Puerto Rico," Anderson said, "and they are currently stranded without electricity, clean water, fuel or phones to call for help."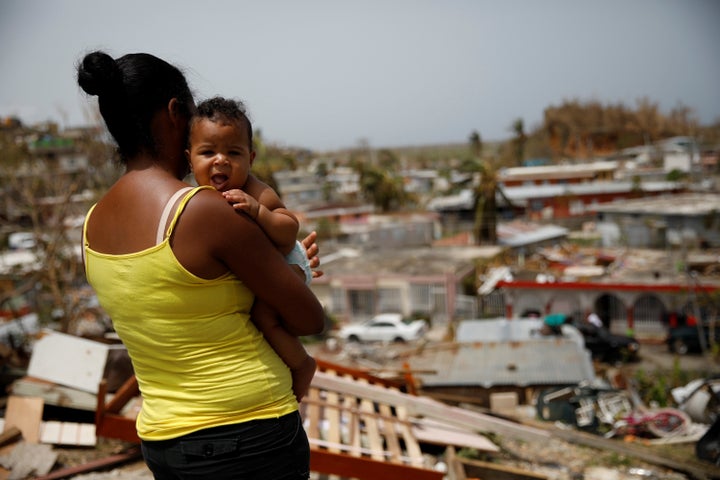 It's difficult to identify the worst-hit area, he added, because the whole island has been affected by Hurricane Maria ― the most destructive storm to strike the territory in almost nine decades. "The entire electric grid is still down, communities are still flooded, fuel is running low and phone service has been affected," making it difficult to assess the full extent of the destruction, he said.
"American children and families have been displaced and lost everything. These critical life-saving materials and services need to get to Puerto Rico and cannot get there fast enough," said Anderson.
Hundreds of staff members from the American Red Cross are also working on the ground with government officials and other disaster response partners to provide health care services and distribute tarps, flashlights, batteries, blankets and other supplies.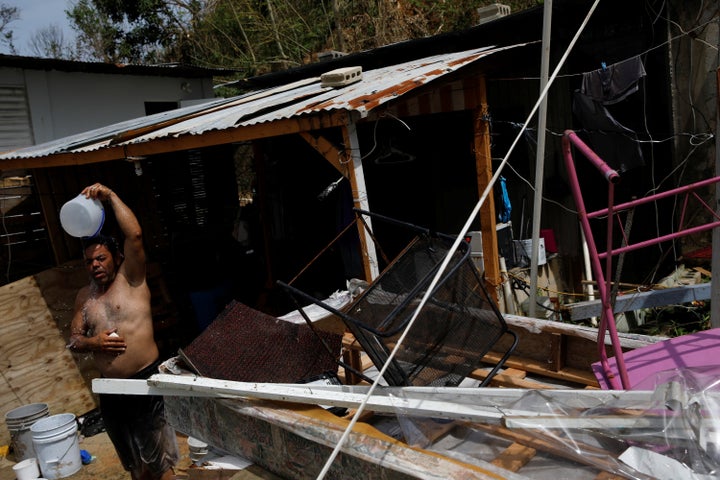 Puerto Rico's most urgent needs are the restoration of energy and communication, according to Brad Kieserman, the Red Cross' vice president of disaster operations and logistics.
"Many people are going to need generators in their homes for months and possibly years" amid this "humanitarian catastrophe," so fuel will be essential, he said.
Removing debris from the roads is a priority to clear the way for delivery of further humanitarian aid. "It is a massive debris removal mission," Kieserman said. "Just massive."
The government and disaster response organizations have already distributed food and millions of bottles of water, as ground wells and plumbing systems have suffered extensive damage. "The limiting factor is how you get [these supplies] from the points of entry into the remote portions of the island," Kieserman said. "All of these strategies take time to fully work."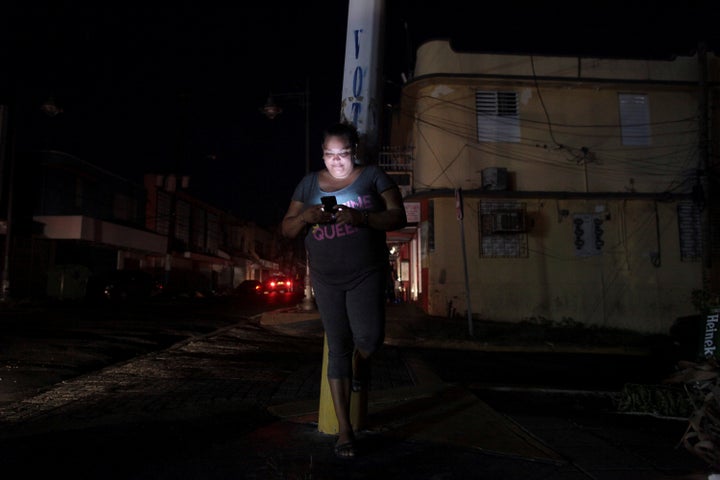 It's "way too early" to know how long Puerto Rico's recovery period will last, but he expects it could take several years because of damage to the vital agricultural sector. Satellite imagery suggests that "there is no agriculture in Puerto Rico right now, and there won't be for the foreseeable future," said Kieserman.
In this catastrophe, like many others, "the very resources that you need to respond have been destroyed or compromised by the very event you're responding to," Kieserman added.
"Is [the response] going as fast as everyone would wish? No," he said. "But I do think it's going as fast as it reasonably can, given two major hurricanes and all of the challenges moving resources across several thousand miles."
Before You Go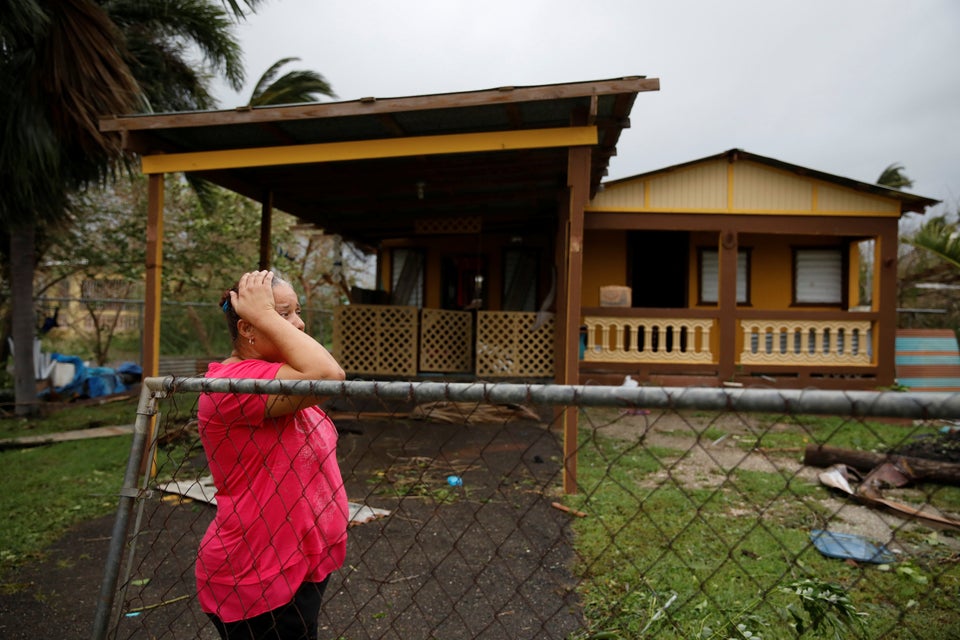 Hurricane Maria Devastation In Puerto Rico
Popular in the Community