The island's strategic localization, its multiple rich ports, in addition to its commonwealth political status and relationship to the United States, serve drug cartels from South America and the Caribbean, as the perfect trampoline to the mainland.
One of the island's most common drugs, mainly for being cheaper than others and producing a strong high effect, is Xylazine, better known as horse tranquilizer. This new medication, introduced in the early 2000 is primarily produced to be used by veterinarians as an anaesthetic for dental work or castration in horses.
In humans, the powerful substance causes the mind to fade in and out of conscience and the body to bend to the ground even while standing on its feet. The effects last for a little less than six hours, leaving the addict with the need to roam the streets in a search for the next fix, many resorting to theft and panhandling in and effort to stay awake, and alive.
Before You Go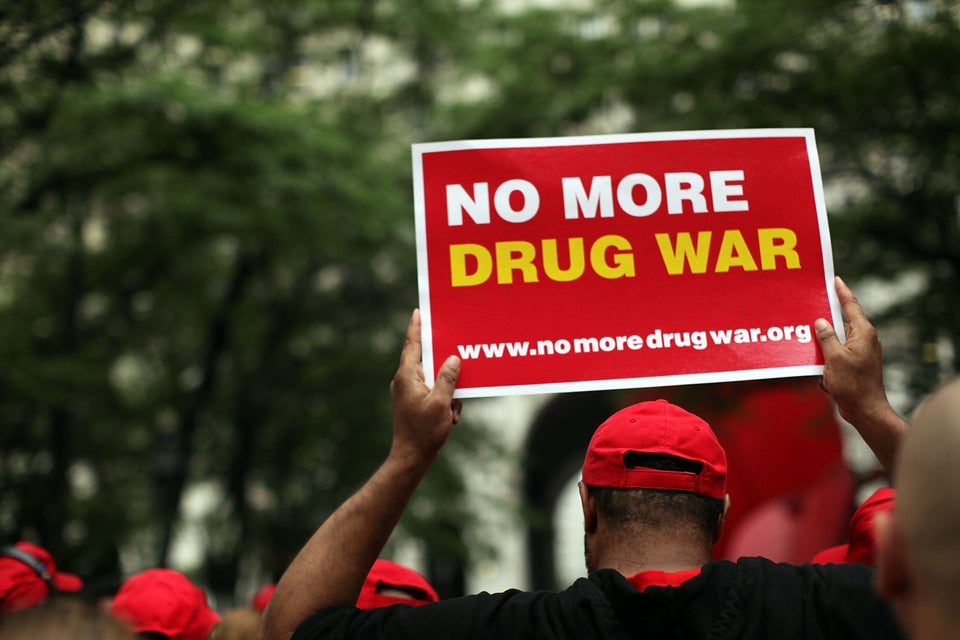 27 Reasons Why The U.S. Shouldn't Lead The War On Drugs
Popular in the Community