And it will be at least another two months until most of the U.S. territory sees electric service restored. That's according to Puerto Rico Gov. Ricardo Rosselló, who said Saturday the government hopes repairs will bring back electricity to 95 percent of the island by Dec. 15.
The government's timeline for fixing the grid calls for 30 percent of the island to be electrified by the end of October, 50 percent by mid-November, and 80 percent by Dec. 1. As of Friday, only 17 percent of Puerto Rico had power.
"This is an aggressive agenda, but we cannot be sort of passive in the face of Puerto Rico's challenges," Rosselló said. "We are going to need all hands on deck." The governor added he wanted to set quantifiable goals "so that our people can have clear and established metrics."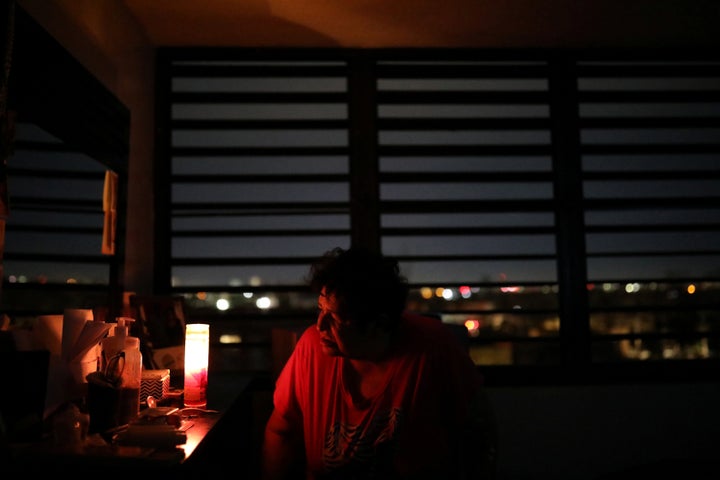 Vital services like water purification, hospitals, and communication networks rely on a steady power supply, explaining why the Federal Emergency Management Agency has made repairing the power grid its No. 1 priority.
"The day-to-day can unravel in an instant," Julie McNamara, an energy analyst with the Union of Concerned Scientists, told HuffPost last month, referring to Puerto Rico's loss of power. She noted other basic services, like sewage treatment and food preservation, become impossible without electricity, as do more modern needs like credit cards, ATMs, and the internet. 
Calling all HuffPost superfans!
Sign up for membership to become a founding member and help shape HuffPost's next chapter