"I got confirmation that that was not going to happen," the Puerto Rican governor told HuffPost during a sit-down interview Thursday.
More than three weeks after Hurricane Maria devastated the U.S. territory, its more than 3.4 million residents are largely without power, and many lack access to drinking water. Trump's comments regarding federal aid on the island were disconcerting for Rosselló, who quickly sought clarification from White House Chief of Staff John Kelly.
On Thursday morning, Trump tweeted about the island's lack of infrastructure and its financial crisis before the hurricane, then said Congress would soon decide "how much to spend" on relief efforts.
"We cannot keep FEMA, the Military & the First Responders, who have been amazing (under the most difficult circumstances) in P.R. forever!" Trump tweeted.
But Rosselló says the White House pledged its full support to the island in a phone conversation after the tweets.
"The Stafford Act is very clear that once FEMA enters into a natural disaster such as this, they're not leaving until the actions have been taken," Rosselló told HuffPost. "I further spoke to the White House because I wanted clarity. I spoke to Gen. Kelly, and he reiterated that they were going to be here for Puerto Rico for the long haul."
Kelly also explained that Trump's comments on Twitter were "more saying that recovery efforts that go quicker are better because the citizens get to normalcy quicker," according to Rosselló.
"But the truth of the matter is, what I want is results," Rosselló added. "I won't accept anything less than to be treated equal, as a U.S. citizen. Not for me and not for all my constituents in Puerto Rico."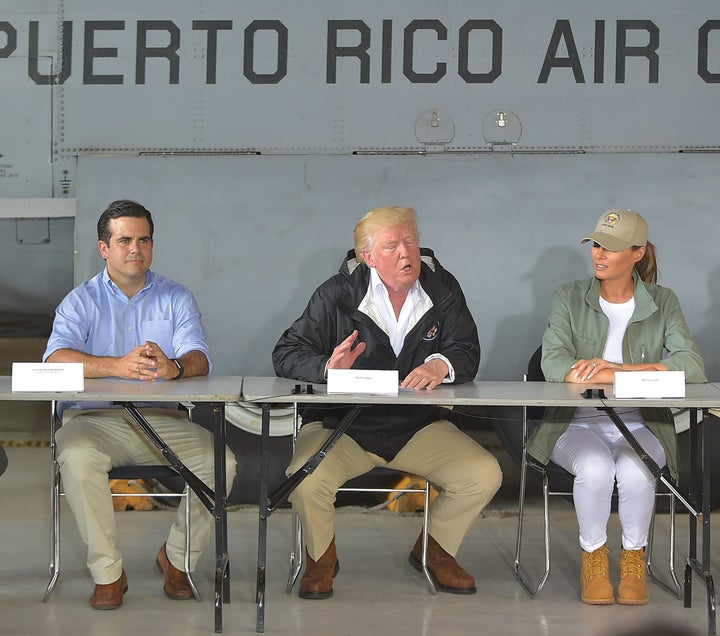 When asked what he thought of a U.S. president even alluding to removing federal aid from the island, Rosselló said he felt "disconnected from the chat and fodder on Twitter."
"I need to focus on outcomes," he told HuffPost. "So my main concern when those comments came out was: Is the White House going to fulfill, as they have in the past, their commitment to standing by Puerto Rico and treating U.S. citizens in Puerto Rico equally to U.S. citizens in Florida and in Texas? The White House confirmed that it was in a phone call and then later Gen. Kelly went on TV and said as much.
"As long as I have clarity on what's going on, I can either support the actions that are taken or I can denounce them and, of course, fight for equal rights for the people of Puerto Rico."
"I thank them for that," Rosselló told HuffPost in response to the aid. "I think it's a first important step, but certainly there's a lot more to do. I will focus on the recovery. Doesn't matter what the noise is."
Rosselló told HuffPost there are currently 14,000 active Department of Defense members and 2,000 FEMA employees in Puerto Rico ― and he feels that aid has arrived on the island quickly, considering the circumstances.
"Remember, we have to put the context into the situation of Puerto Rico," the governor explained. "Every time I've petitioned something, prior to the storm and after the storm, [federal government officials] were quick to answer. The reality is that in the onset of the storm we had no access to ports. This was a full devastation of the whole island of Puerto Rico.
"We already had a weak grid, we already had weak infrastructure, and when it went right through, it devastated the whole of the island. So, was there a quick response within the circumstances? Yes, there was."
But when asked point blank if he felt all the help from FEMA and the federal government was "enough," the governor replied, "No, it's not enough."
"Assets are being deployed. They are taking action. Can we do more? Of course. Do we need to do more? The answer is yes, and that's why we'll keep on pressing and keep on looking for all of the assets, all of the help from the federal government."
Before You Go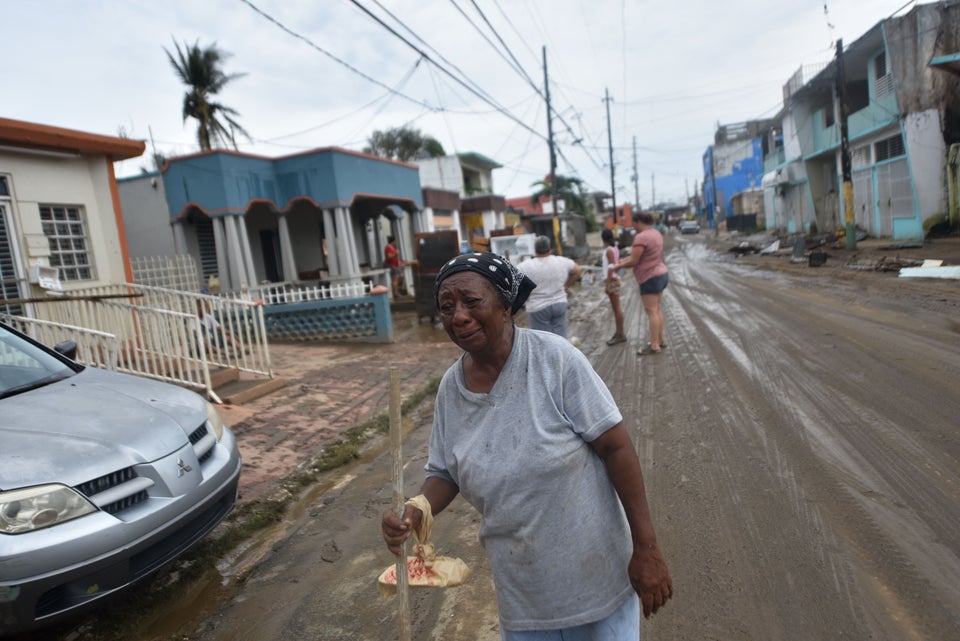 Puerto Rico Reeling After Hurricane Maria
Popular in the Community