WASHINGTON ― The Jones Act waiver for Puerto Rico expired Sunday night, and "it is not being extended at this time," Department of Homeland Security spokesman David Lapan told HuffPost on Monday.
DHS had temporarily waived the Jones Act ― an arguably outdated law that imposes exorbitant shipping costs on the U.S. island ― on Sept. 28. The waiver had meant that Puerto Rico had the option of importing food, fuel and supplies more quickly, and for half the cost, in the aftermath of Hurricane Maria.
With the 1920 law back in effect, the island is now required to pay much higher costs to import supplies. The Jones Act requires that all goods shipped between U.S. ports be carried by U.S.-owned and operated ships, which are more expensive vessels than others in the global marketplace. That's meant that Puerto Rico pays double the costs to import goods from the U.S. mainland compared with neighboring islands ― and that U.S. vessels are making bank.
The return to higher shipping costs won't help Puerto Rico as it tries to climb out of economic devastation. Nearly half of the 3.4 million Americans on the island still don't have drinking water since Maria hit nearly three weeks ago. Just 15 percent have electricity. Many people still haven't heard from loved ones, and at least 39 deaths have been attributed to the storm.
Lapan said DHS is "always prepared to review requests on a case-by-case basis and respond quickly" to possible waivers of the Jones Act. But those decisions have to be related to national defense, he said, and are not driven by cost-related matters.
"We believe that extending the waiver is unnecessary to support the humanitarian relief efforts on the island," Lapan said. "There is an ample supply of Jones Act-qualified vessels to ensure that cargo is able to reach Puerto Rico."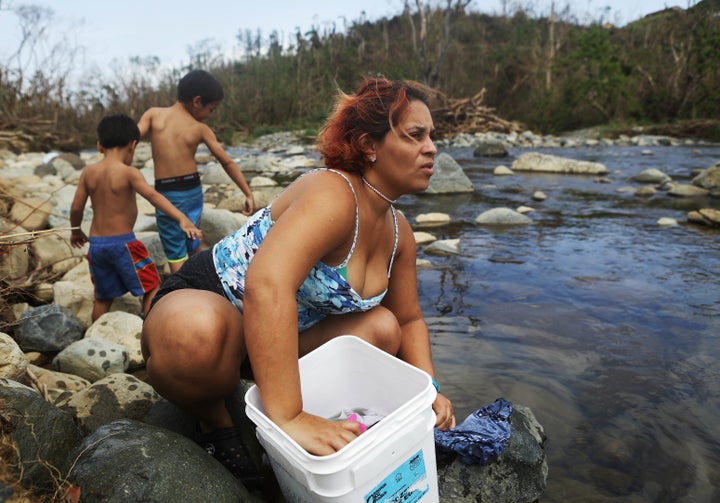 Despite DHS' position, Puerto Rico Gov. Ricardo Rossello said Monday night that he wants another extension of the Jones Act waiver.
"I think we should have it," Rossello told CBS News' David Begnaud. "In this emergency phase, while we're looking to sustain and save lives, we should have all of the assets at hand."
President Donald Trump, who is spending Monday golfing, had originally hedged on waiving the Jones Act for Puerto Rico at all, saying "a lot of shippers" didn't want him to do it. He eventually caved to pressure from lawmakers including Sen. John McCain (R-Ariz.).
"Now that the temporary Jones Act waiver for Puerto Rico has expired, it is more important than ever for Congress to pass my bill to permanently exempt Puerto Rico from this archaic and burdensome law," McCain said in a statement to HuffPost. "Until we provide Puerto Rico with long-term relief, the Jones Act will continue to hinder much-needed efforts to help the people of Puerto Rico recover and rebuild from Hurricane Maria."
This article has been updated with comment from the Puerto Rican governor on the need for another waiver.
Before You Go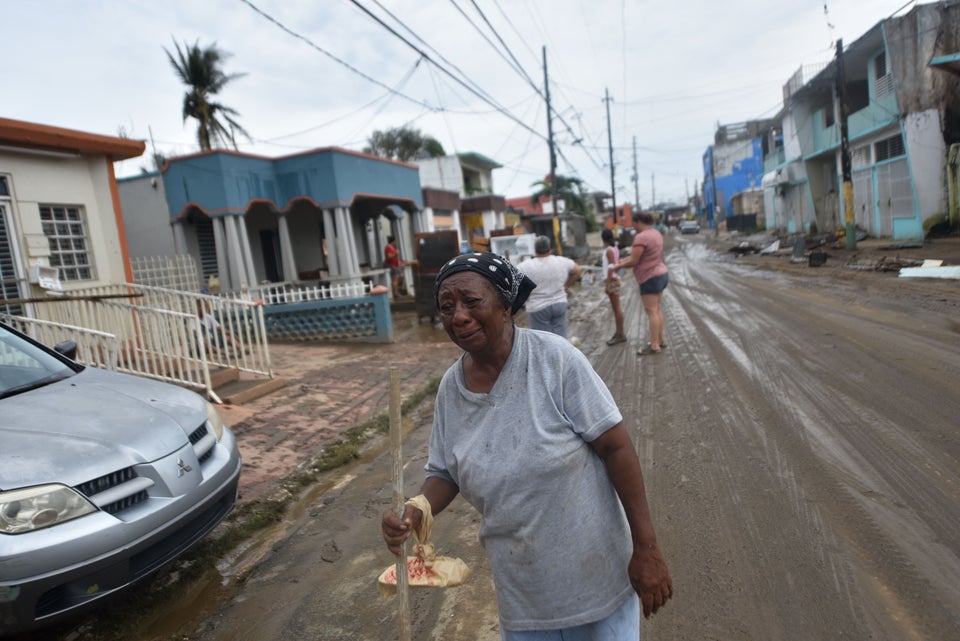 Puerto Rico Reeling After Hurricane Maria
Popular in the Community