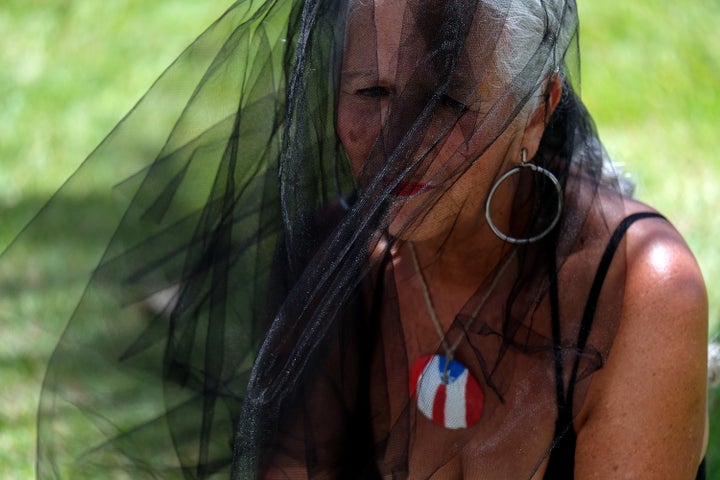 Headlines focused on how the new death toll made the storm the deadliest U.S. natural disaster in over a century. But Dr. Carlos Santos-Burgoa, a GWU professor of global health who was the lead investigator on the report, said the researchers' purpose went beyond giving a more accurate count of deaths due to the storm, which made landfall on the island on Sept. 20, 2017.
In a conversation with HuffPost, he discussed what went wrong in Puerto Rico in the aftermath of Maria and his concern that other areas in the United States and the rest of the world could be similarly unprepared for a natural disaster of that magnitude.
There was no way to monitor deaths
Santos-Burgoa said one of the biggest problems in Puerto Rico was that the local government had no way to assess the magnitude of the storm's impact in the days after it struck.
He said a comprehensive and active total mortality surveillance system ― which can identify possible spikes in deaths by area and in subpopulations ― could have helped officials not only more quickly make a more accurate death count but also identify vulnerable populations in the aftermath of the storm. In 2012, for example, a study found that Texas' active mortality surveillance system helped the state calculate hurricane-related deaths more quickly and accurately than using vital statistics alone after Hurricane Ike in 2008.
Without such a system, Puerto Rico's public health officials didn't have the information needed to develop appropriate interventions and allocate limited resources to communities that were suffering the most.
"If you have only so many resources in any country or any state, more so in Puerto Rico, where are you going to put those resources? You should put them where you need them the most — in this case, where the most vulnerable populations are," Santos-Burgoa said. "That's what they should have done if they would have had the information."
"People cheer and applaud rescuers, but they never cheer for people who prevent and prepare."
The report found that during the study period, from September 2017 to February 2018, the death rate was 45 percent higher than normal for men age 65 or older and for people living in the island's poorest municipalities. Mortality rates remained elevated beyond the study period, after which they had been expected to return to more typical levels.
Researchers didn't delve into why those populations were most vulnerable, but Santos-Burgoa said they hypothesized it had to do with the lack of resources and weaker infrastructure in poorer communities and a higher incidence of chronic conditions among the elderly.
"Unlike infectious diseases, where you have an infection and you survive or die immediately, the consequences of what happens with chronic diseases are medium and long term," he said, adding that if access to quality medical care and treatment is even temporarily affected, it can result in a person's death.
But Santos-Burgoa stressed it's not just Puerto Rico that is need of a mortality surveillance system that gives officials possibly lifesaving information in the aftermath of a natural disaster; all states and jurisdictions should have such a system as part of their disaster preparedness plans.
"I am concerned and worried in general about the lack of culture of preparedness in the United States," he said, adding that we instead focus on reacting to a disaster. "People cheer and applaud rescuers, but they never cheer for people who prevent and prepare. No news should be good news if there is a huge natural disaster and no lives are lost."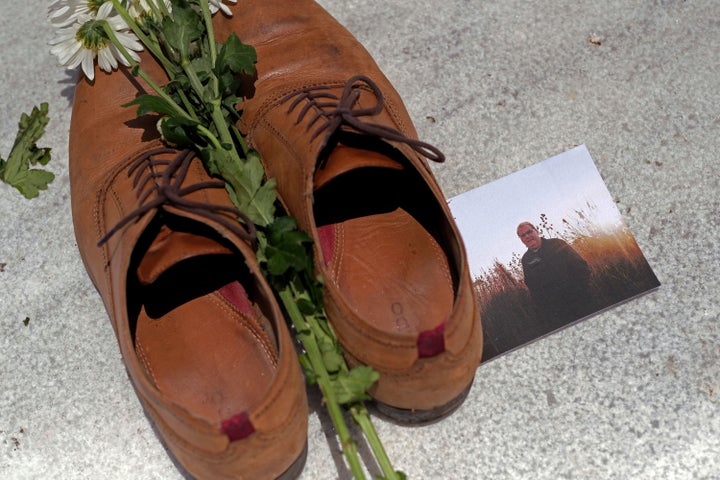 Few doctors blamed the storm on death certificates
Beyond providing a more accurate death toll, researchers looked into the death certification process and found that most physicians on the island had no formal training in death certificate completion, specifically in a disaster.
Santos-Burgoa said that is far from surprising. "I am a medical doctor, and I was never trained to fill out a death certificate. Never," he said. "That's part of the usual training throughout the world, and here in the States, people are not trained to fill out a death certificate, less so under conditions of a natural disaster."
During interviews, some physicians said they were hesitant to designate a person's cause of death as related to the hurricane. He said that rather than link a death to the hurricane, "doctors remained within their usual endeavors, which is medical phenomena."
This sort of miscommunication and the overall lack of training resulted in a limited number of deaths being identified as related to Hurricane Maria.
Disaster preparedness is lacking
The report showed that public information campaigns before the hurricane failed to properly prepare Puerto Ricans for Hurricane Maria and that flaws in communication between agencies and communities limited the amount of public health and safety information that reached residents in the aftermath of the storm.
Researchers made several recommendations to improve communication after a disaster, and Santos-Burgoa said the easiest and fastest to implement would be the creation of an interagency planning and communications committee to coordinate and monitor mortality surveillance during natural disasters.
For Puerto Rico, the report also recommended creating a formalized communication network between the island's central government and municipalities. This network would allow for more effective communication during a disaster and should also be used to have local officials weigh in on how the entire island prepares for emergencies.
As far as Santos-Burgoa is concerned, what happened in Puerto Rico could happen in other areas in the United States where there are low levels of preparedness. He said one solution is for the federal government to create and require adherence to guidelines for jurisdictions to prepare for natural disasters, particularly ones as destructive as Maria.
"My personal outlook is that the federal government should have a stronger say in assuring that the states are better prepared in general and not leave it as a state-level [decision]," he said. "You need to have the knowledge that can be brought by others, that can be shared by others, and also the resources, because it affects everybody."
Popular in the Community