Puerto Rico's lone, nonvoting member of Congress has grown so frustrated with Washington's lack of interest in addressing the island's crushing $70 billion debt that he now says he'd prefer independence.
Resident Commissioner Pedro Pierluisi, a longtime statehood supporter, authored a bill earlier this year that would allow Puerto Rico's municipal governments and public corporations to reorganize their debts under Chapter 9 of the U.S. bankruptcy code -- an option already available in all 50 U.S. states. The measure enjoys bipartisan support on the island, wouldn't cost the U.S. government, and is supported by the White House and the U.S. Treasury.
Despite repeated imploring from Puerto Rican officials, however, the bill has languished in the Republican-controlled Congress. The island could default on its debt payments as soon as Jan. 1.
In a speech Wednesday on the House floor, Pierluisi acknowledged that decades of poor leadership on the island had helped create the current debt problems. At the same time, he lambasted the U.S. government's treatment of Puerto Rico, saying he'd prefer to see the island become an independent country than continue under the current system.
"The crisis has a second, equally significant source -- it is the relationship between the federal government and Puerto Rico, which is like the relationship between a master and his servant," Pierluisi said. "This relationship is a national disgrace. It denies my constituents, countless numbers of whom have served this country in uniform, the fundamental right to vote for their national leaders. Remember this the next time you hear our country lecture another country about the importance of democracy."
Pierluisi described himself as a "proud U.S. citizen," but declared that defending Puerto Ricans against mistreatment "will always take precedence over being polite."
"We live at your whim," Pierluisi said, "subject to your impulses, which are bound by virtually no legal rules or moral standards. If there is a silver lining in this crisis, it is that the crisis has caused a clear majority of my constituents to conclude that the relationship between the federal government and Puerto Rico must change. Puerto Rico must have equality in this union or independence outside of it."
In the past, Pierluisi has said that independence would be preferable to remaining a commonwealth. But the exasperated tone of his speech on Wednesday indicated a renewed sense of indignation over Congress' apparent unwillingness to help.
Puerto Rican Gov. Alejandro García Padilla visited Washington the same day with a bipartisan group of local elected officials to try to prod Congress, though he didn't criticize the U.S.-Puerto Rican relationship so harshly.
By the afternoon, Republicans in Congress had introduced two bills to help alleviate Puerto Rico's fiscal problems.
"This bill empowers the Government of Puerto Rico with the choice to partner with the Federal Government and put the island on a path towards balanced budgets and a return to fiscal security," Duffy said in a press release. "If Congress does not act, it would have a devastating effect on the people of Puerto Rico and countless Americans throughout the states who stand to lose billions in the bond markets."
Meanwhile, Sens. Orrin Hatch (R-Utah), Charles Grassley (R-Iowa) and Lisa Murkowski (R-Alaska) introduced a bill that would offer $3 billion in debt assistance, but no access to Chapter 9 bankruptcy relief.
Pierluisi praised the Duffy bill in a statement, while offering only muted approval of the Senate legislation. "Overall, I am grateful to Chairman Hatch for his attention to this issue," Pierluisi said, "and I know he is approaching this matter in good faith."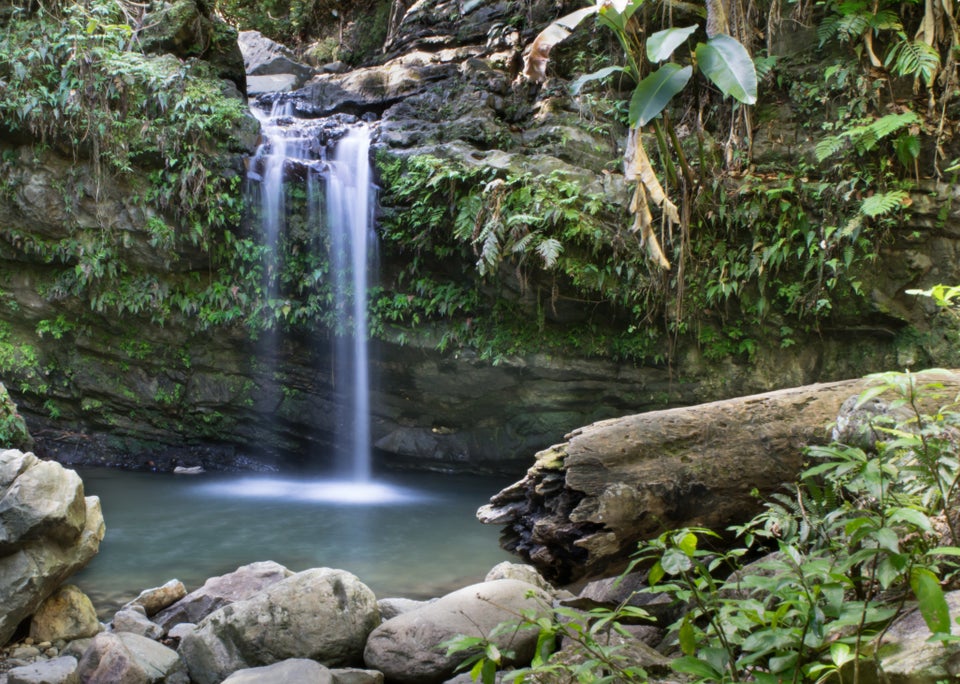 10 Things You Didn't Know About Puerto Rico
Popular in the Community