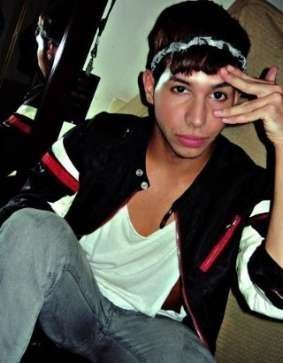 Two years ago, on a desolate street in central Puerto Rico, a gay 19-year-old named Jorge Steven Lopez Mercado was savagely killed: decapitated, dismembered, and burned. As of last month, his murder had still not been investigated as a hate crime -- a fact LGBT activists say reflects the failure of Puerto Rico's justice system to protect its gay citizens.
Just months after the U.S. Department of justice released a report which highlighted the under-documentation of hate crimes on the island, Puerto Rico's legislature introduced measures that would remove protections from their existing hate crimes law for people based on sexual orientation and gender identity.
According to reporter Michael K. Lavers for EDGE News, the Puerto Rico Senate already approved a provision that would "eliminate sexual orientation, gender identity and expression, ethnicity and religious beliefs from the hate crimes statute." The House of Representatives is expected to vote on it this week in a legislative session convened by Gov. Luis Fortuño.
The U.S. Department of Justice estimated that at least 17 members of the gay community have been murdered since 2010. Many advocates estimate the numbers are much higher. Yet, none of those murders have been classified as anti-gay hate crimes, according to the report. The DOJ insists that such numbers indicate a need for systemic change in the Puerto Rican Police Department's investigation processes.
Joe Mirabella, Organizing Manager of Change.Org, wrote in a blog for The Huffington Post that U.S. Representative Nydia M. Velázquez spoke out against the proposal to amend the island's hate-crime law to eliminate protection for LGBT individuals.
Mirabella quoted Velázquez as saying that, "The current effort to weaken hate crime protections is an unconscionable affront to our community, and Puerto Rico's legislature should defeat it."
Singer and gay rights activist, Ricky Martin, has also made clear his disdain for the proposed legislation, saying that politicians behind the change are "promoting inequality and hate."
"They ought to do their homework and review a little the Universal Declaration of Human Rights...which says that everyone - the citizens - are equal before the law and have, without distinction, the right to equal protection under the law," he said in a statement on his website.
A petition urging Puerto Rican representatives to strike down the proposal to amend the hate crime laws has already collected nearly 15,000 signatures on Change.Org.
Myriam Mercado, the mother of a 19-year-old brutally killed two years ago, recorded a YouTube message in honor of her son. Looking into the camera, she thanked those who have provided her with support, and says, "Steven was a human being. He was my son. He didn't deserve this." She concludes her video with a simple "message":
"Love conquers hate, and together we have strength."
WATCH: Myriam Mercado, Mother of Jorge Steven Lopez Mercado, Posts YouTube Message (SUBTITLES)
Popular in the Community