Hurricane Maria roared through the U.S. territory in September, killing anywhere from dozens to hundreds of people, displacing thousands, and wiping out electricity for 100 percent of the island's residents. While Puerto Rico has made strides to rebuild, it remains a formidable task.
Here are some numbers that put the island's needs into perspective:
Two Months
Monday marked two months since Hurricane Maria slammed into Puerto Rico as a powerful Category 4 storm. On Sunday, thousands of protesters commemorated the two-month mark with a march on the National Mall in Washington, D.C., to urge the federal government to increase its commitment to disaster relief for the U.S. territory.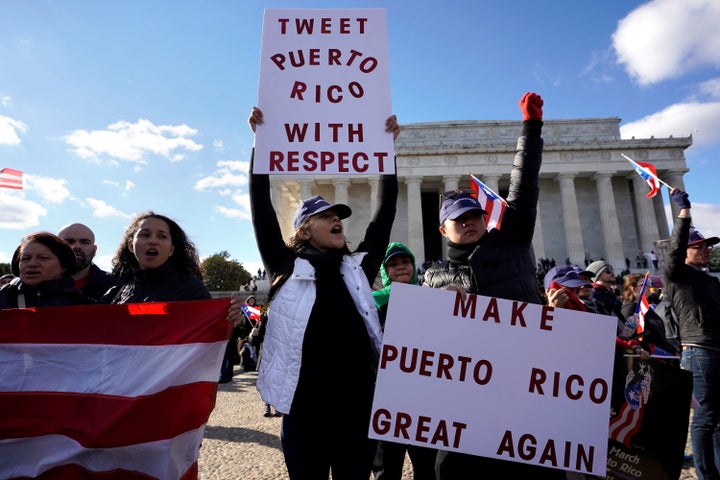 55-500+ Dead
The official death toll from Maria is 55 lives, but a CNN investigation into the fatalities found that it may be much higher.
After San Juan Mayor Carmen Yulín Cruz said earlier this month she believes the death toll may be closer to 500, CNN counted another 499 storm-related deaths, citing reports from 112 Puerto Rican funeral homes ― about half the total on the island. They include deaths associated with non-functioning electric medical devices and stress-induced heart attacks.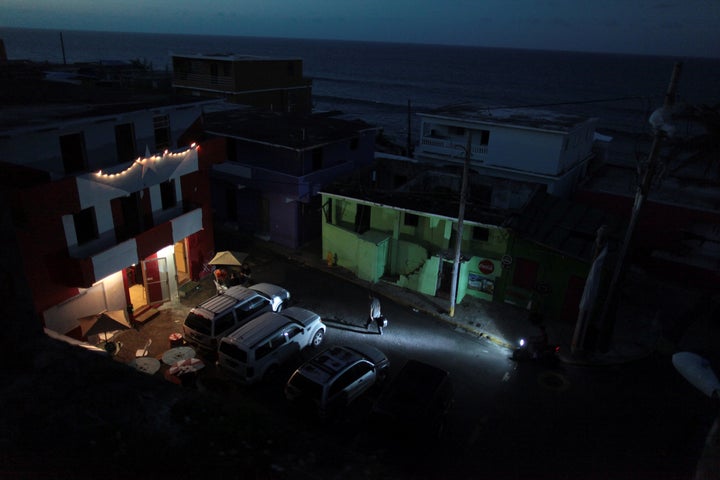 53 Percent
Rebuilding Puerto Rico's electric grid has proven to be a slow, daunting task. As of Monday, just over 53 percent of Puerto Rico's 3.5 million residents were without power, down from 100 percent in the days after Maria hit. Telecommunications on the island are just under 75 percent operational, while cell service is operating at just under 65 percent.
1,520 Displaced
There are still 1,520 people living in shelters after Maria damaged or destroyed their homes, down from more than 12,500 who filled shelters to ride out the storm. In some of the hardest-hit areas of the island, officials estimated that up to 90 percent of homes were completely lost. There are also at least 106 pets still displaced by the storm.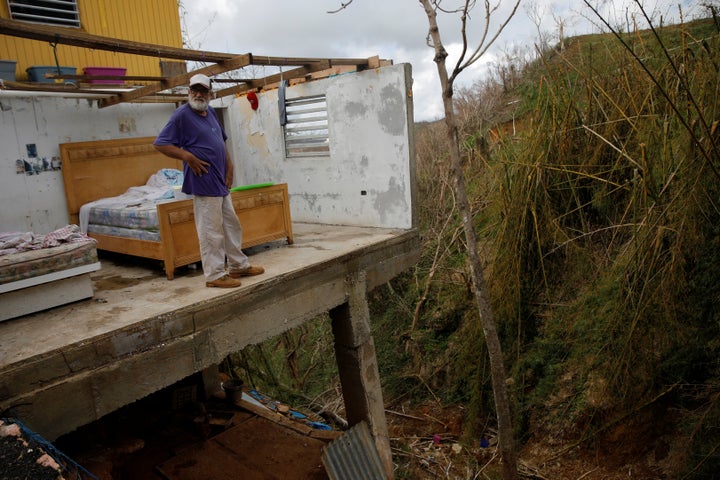 $94.4 Billion
That's the amount Puerto Rico Gov. Ricardo Rosselló and other island officials asked Congress for last week to help rebuild the island's electric grid, lost housing and other damaged infrastructure.
"We aren't just asking for money. We are asking for what is needed," Jenniffer González, the island's nonvoting congressional representative, said at a press conference on Monday. "This disaster has been unprecedented."
$5 Billion
That's the amount Congress has approved to help Puerto Rico, with much of it coming in the form of loans.
During a meeting with members of Congress this week, Rosselló outlined why that's not enough, the Los Angeles Times reported. He said the island needs about $46 billion from the Community Development Block Grant program to restore housing, approximately $30 billion from the Federal Emergency Management Agency to fix infrastructure and roughly $17 billion from other grants for long-term recovery efforts.
$74 Billion
That's the amount of debt the economically beleaguered island already had before the storm, not including an additional $50 billion in pension liabilities. Cruz has called on the Trump administration to cancel those debts and remove taxes on imports to the island in light of the disaster.
Support HuffPost
The Stakes Have Never Been Higher
Related
Before You Go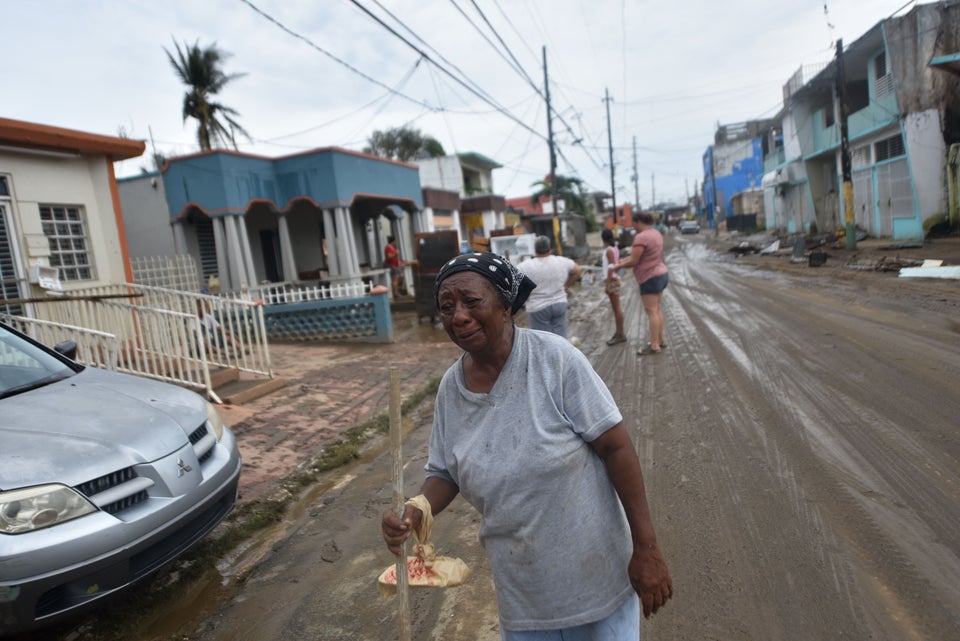 Puerto Rico Reeling After Hurricane Maria
Popular in the Community