Puerto Rico is facing the possibility of months without power after Hurricane Maria slammed into the U.S. territory as a Category 4 storm Wednesday morning.
The storm has passed, but the consequences of a compromised electrical grid, experts say, will be inconvenient at best, and deadly at worst.
Hurricanes like Maria, which barreled into Puerto Rico packing 155-mph winds, generally knock out power when winds tear down power lines and when floodwaters compromise transformers, substations, buried power lines and power plants, often causing a ripple effect throughout the electrical grid.
For the Puerto Rico Electric Power Authority, the island's sole energy service provider, that ripple effect shut off power for 100 percent of its customers. With $9 billion in debt, PREPA may not be able to restore power to the island for up to six months, officials warned.
"The day-to-day can unravel in an instant," Julie McNamara, an energy analyst with the Union of Concerned Scientists, told HuffPost on Thursday.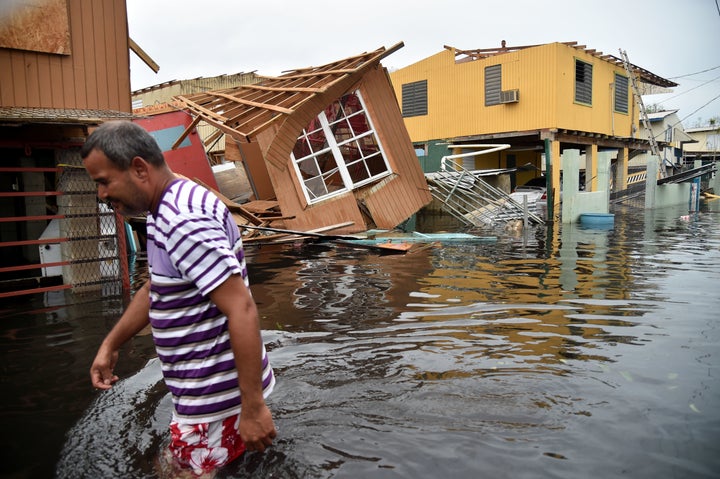 "You go into a store and pay with a credit card ― that's not going to work," McNamara said. "You don't have internet. You want to get cash? The ATMs are out."
Power loss also affects water supplies, sewage treatment and food preservation, creating serious health and nutritional concerns.
People who were already medically fragile now face the greatest threats. While hospitals will likely be equipped with some generators, people receiving at-home care face serious risks, Jeff Schlegelmilch, the deputy director of the National Center for Disaster Preparedness at Columbia University's Earth Institute, told HuffPost.
"I think the most life-threatening situation is going to be for people who are on home oxygen concentrators, home ventilators" and other medical devices that require electricity, he said.
Many such people will likely be able to receive care at emergency medical centers powered by generators, but the island will have to import the fuel to make that possible, McNamara said.
"The longer an outage lasts, the harder it is to maintain that supply," she said.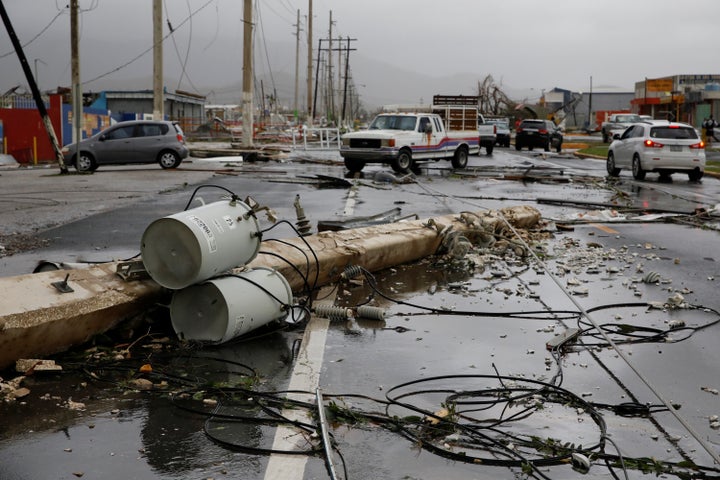 In one instance, 89 kidney disease patients at Puerto Rico's Fresenius Kidney Care clinic were transferred to the Fresenius location in Miami to continue their lifesaving dialysis treatment after Maria hit. Those same 89 patients had just been transferred from Saint Thomas, part of the U.S. Virgin Islands, after Hurricane Irma pummeled that island earlier this month.
A lack of air conditioning can also be deadly, as recently seen in Hollywood, Florida, where nine nursing home patients died in the wake of Hurricane Irma.
Areas hit by hurricanes tend to have warm climates and are especially hot after a storm, Schlegelmilch noted.
"For anyone who is normally very fragile to begin with, in increasingly hot conditions, it can become a life-threatening issue," he said.
Secondary to medical concerns is the power outage's impact on the economy, which is already in crisis. The island has over $74 billion in debt and an additional $50 billion in pension liabilities, for a total of roughly $34,000 in debt per resident.
"There's been chronic underinvestment in Puerto Rico's electricity infrastructure," McNamara said. "[The power outage] is the exclamation point on a steady decline just because of chronic underinvestment."
"Any sort of disaster recovery can be, if it's not handled right, absolutely devastating to the economy."
Now, Puerto Rico must make sure the fallout from Maria doesn't destroy what stability is left.
"Any sort of disaster recovery can be, if it's not handled right, absolutely devastating to the economy and can be a real barrier to the growth of the economy," Schlegelmilch said. "Businesses that can't reopen [after Maria] may never reopen."
That presents the possibility of another dangerous ripple effect.
"If you're able to get [the economy] chugging along and get people to work and get kids in school, then you have resources to invest in infrastructure and rebuild, and it becomes a self-perpetuating cycle," Schlegelmilch said.
"But the opposite can also happen," he continued. "Then you see chronic medical issues, you see mental health issues, you see underinvestment in infrastructure, and you see these communities that can't get up to their baseline before the next disaster strikes."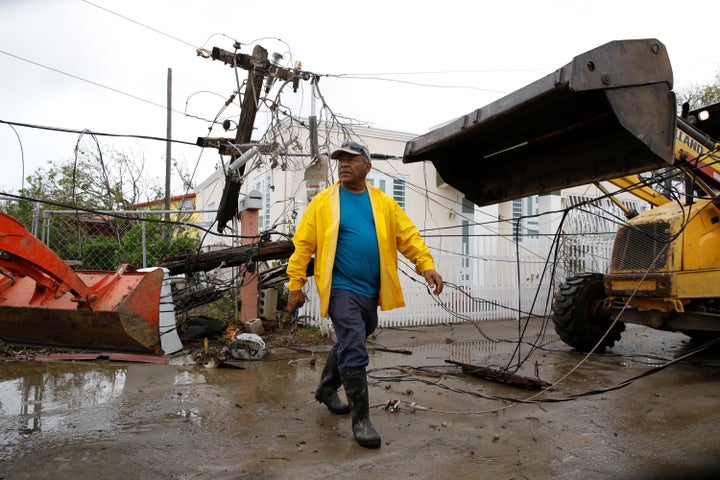 As the territory begins the process of rebuilding, the compromised electrical grid may offer a unique opportunity.
Puerto Rico is rich with natural resources to generate wind and solar energy, but those methods only represent 2 percent of the island's electricity supply right now, McNamara said.
"If you can increase those resources and build the [electric] grid in a way that creates micro-grids, then you can have this resiliency," she said. "You can have people supplying their own power and keeping their lights on."
Schlegelmilch saw evidence of the resiliency of renewable energy sources when he visited areas of Texas affected by Hurricane Harvey earlier this month.
"We saw huge windmills that had completely survived. They were fine," he said. "They were built to withstand this."
"Puerto Rico would have been much better off not being hit by the hurricane," he continued. "But now that so much of its infrastructure is destroyed and needs to be rebuilt, the question is, is it going to be rebuilt the same, or is it going to be rebuilt even better?"
Related
Before You Go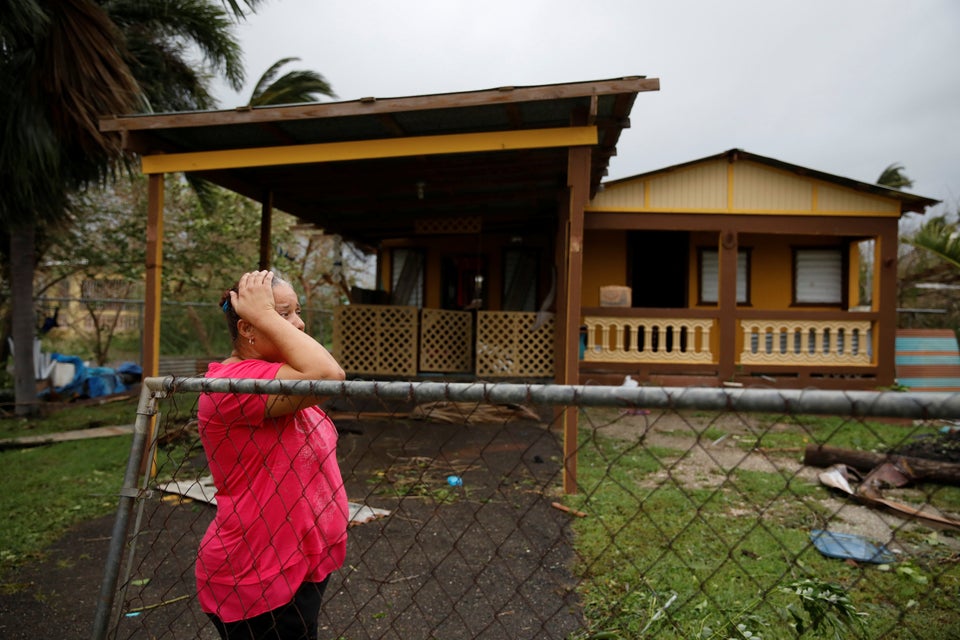 Hurricane Maria Devastation In Puerto Rico
Popular in the Community