It's been seven days since Puerto Rico suffered a direct hit from Hurricane Maria, the strongest storm it's seen in nearly 90 years.
The rest of the world is only beginning to grasp the enormity of the devastation on the island, where it could take months, if not years, to recover.
"The devastation in Puerto Rico has set us back nearly 20 to 30 years," Puerto Rico Resident Commissioner Jenniffer González told The Associated Press on Sunday. "I can't deny that the Puerto Rico of now is different from that of a week ago. The destruction of properties, of flattened structures, of families without homes, of debris everywhere. The island's greenery is gone."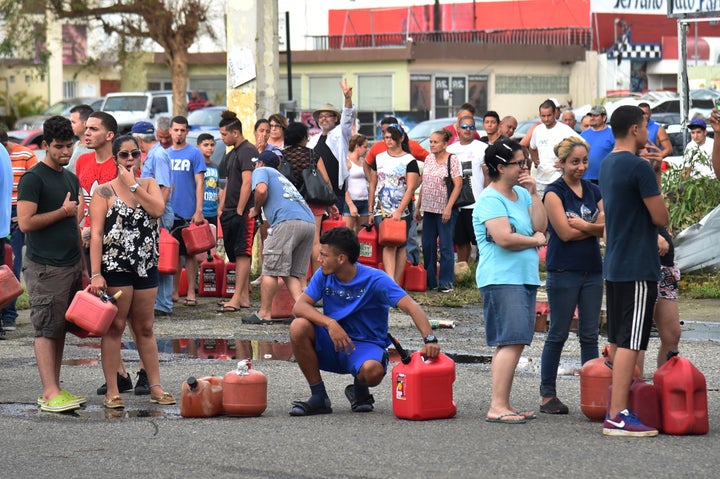 Here's what the recovery looks like (so far), by the numbers:
7 Days
It's been a full seven days since Hurricane Maria slammed into southeastern Puerto Rico as a strong Category 4 storm.
16 Dead
Puerto Rico Gov. Ricardo Rosselló said Monday the official death count from the hurricane has edged up to 16. That's likely to increase as recovery efforts continue.
11,437 In Shelters
80 Percent Loss
Hurricane Maria destroyed 80 percent of the value of Puerto Rico's agricultural industry at an estimated loss of $780 million, The New York Times reports. Banana, plantain and coffee crops were hit the hardest, with entire plantations completely razed.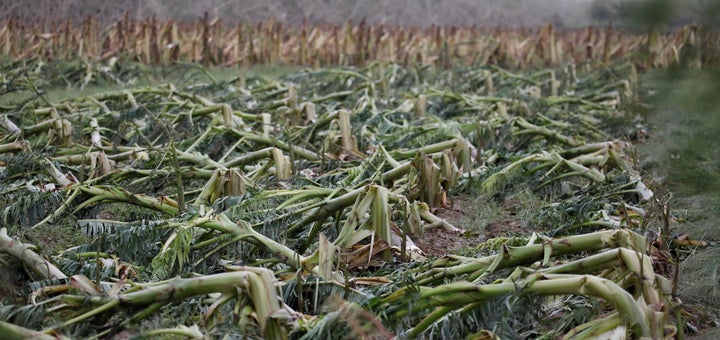 11 Hospitals
Of Puerto Rico's 69 hospitals, only 11 currently have power or fuel.
12 Children
Twelve children at the San Jorge Children's Hospital in San Juan depend on ventilators to survive. CNN reports the hospital ran out of diesel for its generators on Monday, but secured another two days' worth of fuel at the last minute thanks to the generosity of another hospital.
11 Billion Gallons
44 Percent Without Water
According to the U.S. Department of Defense, an estimated 44 percent of Puerto Rico's population is currently without drinking water. Puerto Rico Aqueduct and Sewer Authority officials told Reuters on Tuesday that potable water won't be available island-wide until power is restored, which could take months.
2,400 Miles
Hurricane Maria wiped out nearly all of Puerto Rico's 2,400 miles of power transmission lines, leaving the island almost completely without power. Now a week removed from the storm, 97 percent of the island is still dark.