WASHINGTON ― The hits just keep coming for Puerto Rico.
As the U.S. island struggles to climb out of a $70 billion debt crisis and recover from the devastation of Hurricane Maria, House Republicans voted Wednesday to impose a 12.5 percent tax on intellectual property income made by U.S. companies operating on the island and a minimum 10 percent tax on their profits in Puerto Rico. The Senate passed the bill earlier in the day.
That means that businesses with operations in Puerto Rico will pay higher taxes than their counterparts on the U.S. mainland, which puts industries and jobs on the island at risk.
The provision, tucked into the GOP's tax reform bill, was intended to stop American companies from dodging federal taxes by shifting their profits overseas. But because the U.S. tax code treats Puerto Rico as a foreign territory, business operations on the island will get hit.
Rep. Nydia Velázquez (D-N.Y.), who is Puerto Rican and who opposed the tax bill along with all other House Democrats, warned her GOP colleagues that the provision will visit another type of storm on the island: an "economic hurricane."
"Puerto Rico is in the grip of a humanitarian crisis," she fumed on the House floor. "Let's be clear: Puerto Ricans are American citizens. They fight in our wars, many of them laying down their lives for our freedoms. Yet this bill continues treating Puerto Rico differently than the rest of the United States."
Velázquez was particularly critical of Speaker Paul Ryan (R-Wis.) and House Majority Leader Kevin McCarthy (R-Calif.), both of whom visited Puerto Rico after the hurricane hit and vowed to help the island recover.
"They looked the people of Puerto Rico in the eye and made promises to help them," she said. "This is how you help Puerto Rico?"
Aides to Ryan and McCarthy did not respond to requests for comment.
Puerto Rico Gov. Ricardo Rosselló has said the tax provision would be "a huge blow" that would negatively affect 50 percent of the island's gross national product, 30 percent of the government's revenue and more than 250,000 jobs.
Nonetheless, House Republicans voted overwhelmingly for the tax bill, including every GOP lawmaker from Florida. Every Republican senator voted for it too, including Sen. Marco Rubio (R-Fla.). Rosselló warned Monday that those lawmakers will pay at the polls in 2018 for hurting Puerto Rico in its time of need.
"We will analyze those who turned their back on Puerto Rico, who passed a bill that goes against the spirit of the law," he told the Miami Herald.
House Republicans originally passed the bill Tuesday, but had to vote on it again Wednesday after the Senate parliamentarian announced that it violated three Senate rules and couldn't pass the upper chamber without fixes. Oops.
President Donald Trump signed the bill into law on Friday.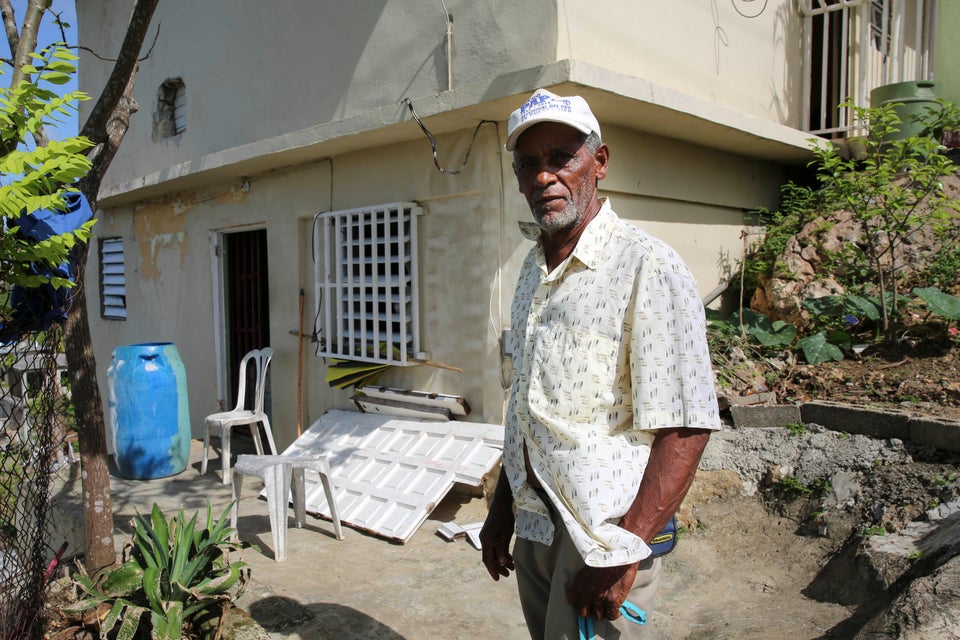 Impoverished Puerto Rican Communities Are In Crisis