Puerto Rico is still suffering the aftermath of a hurricane last year, and officials there were dismayed by the reports.
"Taking $ from disaster areas to pay for a wall is the egotistical response of a man who gets his way or brings everyone down," Mayor Carmen Yulín Cruz (D) of San Juan, Puerto Rico, tweeted Thursday.
Trump has asked Congress to approve $5 billion of taxpayer money for his wall, and partially shut down the government when he was denied the funding.
He's now considering alternate methods of payment. An official who spoke to CNN said the White House has asked the Pentagon to provide it with a list of funds that were meant to go to relief projects but have not yet been spent, which totals an estimated $13 billion.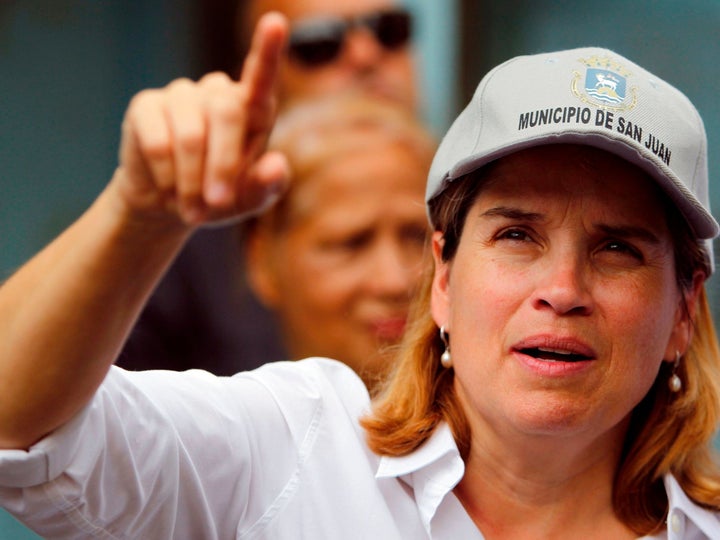 "I have the absolute right to declare a national emergency, the lawyers have so advised me," Trump said outside the White House. "I'm not prepared to do that yet, but if I have to, I will. I have no doubt about it. I will."
"But the easy route for me would be to call a national emergency and do it," he added.
Rep. Jenniffer Gonzalez (R-Puerto Rico) said late Thursday that Trump is playing "political football."
"While the President has broad military authorities, as the Commander in Chief, when it comes to declaring a national emergency, I cannot and will not support reallocating funding we approved in a bipartisan effort in Congress for the recovery and reconstruction of Puerto Rico," Gonzalez said.
"We haven't received the funding after more than a year and using this as a political football is not what the American citizens in Puerto Rico deserve," she continued.
Trump has been criticized for his response to the disaster in Puerto Rico.
In November, he reportedly told Congressional leaders he didn't want any more money going to Puerto Rico for their disaster relief because, he believed without evidence, that the Puerto Rican government was mishandling the money and instead using it to pay off debt.
CORRECTION: A previous version of this story referred to Puerto Rico as a state. Puerto Rico is a U.S. territory. A previous version also referred to Rep. Gonzalez as a Democrat. She is a Republican.
Popular in the Community