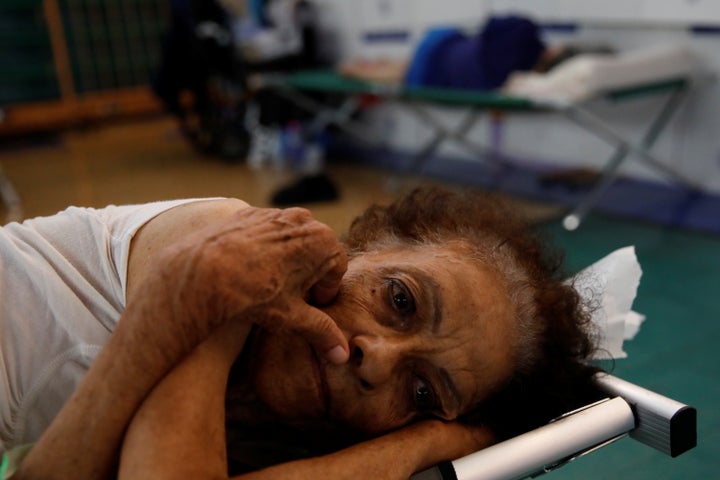 WASHINGTON ― All Democrats on the House Natural Resources Committee are asking the chairman to hold an oversight hearing on the Trump administration's response to the humanitarian crisis unfolding in Puerto Rico and the Virgin Islands after Hurricane Maria.
"Our members are often looked to for answers regarding the federal government's efforts to assist the people of the Virgin Islands and Puerto Rico in securing the help they need in this time of crisis," reads a Friday letter to chairman Rep. Rob Bishop (R-Utah). "Accordingly, it is appropriate that we exercise our authority in this regard, to hear from officials of the Trump administration, in a hearing, on the sufficiency of their efforts."
Here's the full letter, signed by 15 Democrats:
Their request comes at a time when Puerto Ricans are pleading for more help as the days roll by without access to clean drinking water, food, power or medicine. It's been more than a week since the hurricane decimated the island last Wednesday, yet most of the 3.4 million Americans who live there still don't have vital resources.
FEMA and the Coast Guard have been providing some crucial aid, but there's a growing sense that the Trump administration's efforts are falling short ― and that the death toll could rise. At least 13 people have died so far.
"I am going to do what I never thought I was going to do. I am begging, begging anyone that can hear us to save us from dying," San Juan Mayor Carmen Yulín Cruz, visibly exasperated, said Friday. "We are dying, and you are killing us with the inefficiency and the bureaucracy."
Bishop spokesman Parish Braden said it's possible the committee will hold an oversight hearing, but right now Bishop is focused on holding a "member forum" next week to discuss potential legislative actions that could reinforce rescue and recovery efforts.
"In Puerto Rico and the U.S. Virgin Islands, the situation remains particularly dire as flooding, downed infrastructure and power outages impede food and water from reaching large populations," Bishop said in a statement. "This forum is a starting point as we evaluate policies and programs within our jurisdiction to support emergency response, help mitigate the loss of human life and hasten the path to recovery."
Braden got testy when asked if Bishop was open to holding the kind of oversight hearing Democrats requested in their letter, specifically on the administration's response to the crisis.
"I don't care about the letter. I saw it a couple of days ago," he said. "We're probably not going to hold an oversight hearing as requested right now."
This story was updated with Bishop's comments.
REAL LIFE. REAL NEWS. REAL VOICES.
Help us tell more of the stories that matter from voices that too often remain unheard.
BEFORE YOU GO
PHOTO GALLERY
Puerto Rico Reeling After Hurricane Maria