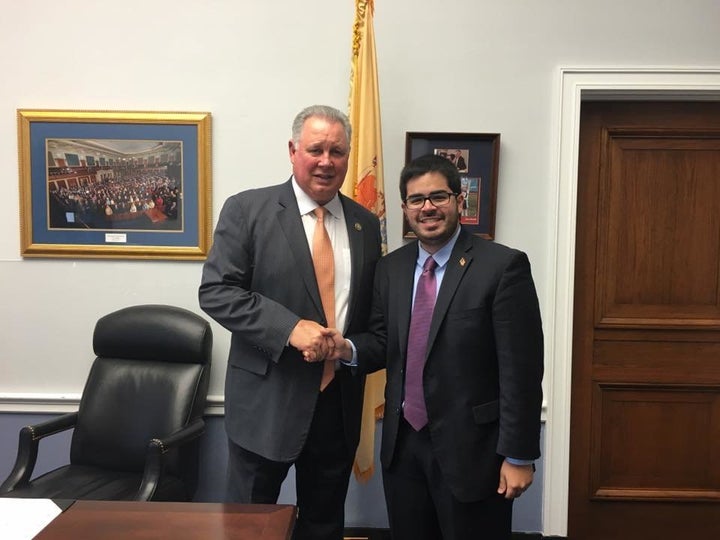 To effect change on their own, some of the island's young people are marshaling scant resources to address social ills and shape Puerto Rico's future.
Alejandro Silva Diaz, 28, leads the nonprofit Mentes Puertorriqueñas en Acción, or "Puerto Rican Minds in Action." The organization, founded in 2007, aims to fill what Silva Diaz calls a "leadership gap" by making the country's future political and business elite more attuned to the challenges facing ordinary and underprivileged Puerto Ricans.
"A lot of Puerto Rican leaders have read and heard about social problems, but do not know about them firsthand," Silva Diaz said.
Mentes Puertorriqueñas focuses on finding internships for college students as a way of encouraging bright, socially conscious young people to stay on the island instead of moving to the mainland United States.
"We noticed that students who study abroad in the U.S. want to come back, but their friends, colleagues and network are based outside Puerto Rico," Silva Diaz said. "Through the internship program, they have a network through which they can start."
Jobs for young people are in short supply on the island, as a result of Puerto Rico's decade-long economic slump. Those that are available often come through internships that pay little if any money, creating a barrier to a steady career path for students who cannot afford to work for no pay.
"Puerto Rico's crime rate is pretty high," Silva Diaz said. "A lot of young people are choosing to get involved in the black market."
To learn about other grassroots activism efforts under-way in Puerto Rico, watch HuffPost RYOT's documentary below. To watch this 360-degree footage on a desktop browser, tap and drag to look around. On a phone, pan by moving your phone.
Mentes Puertorriqueñas, which receives funding from a number of Puerto Rican foundations, matches students with internships in the private sector that pay at least minimum wage, and nonprofits that typically at least pay stipends. The group typically makes 30 internship placements per year, but expects to make 40 this year, which would bring its grand total to 180 since it began the internship program.
How did Puerto Rico get into this mess in the first place? Successive Puerto Rican governments relied on borrowing to defer difficult budgetary choices. Wall Street played its part by eagerly granting the island risky loans.
Analysts who are sympathetic to Puerto Rico's predicament note that its in-between status as a U.S. commonwealth has made the current crisis harder to avoid. The island is saddled with many of the costs associated with being one of the 50 mainland states, while enjoying few of the states' freedoms — including the power to extend bankruptcy authority to distressed municipalities.
Puerto Rico insists that it needs to restructure its debts if it is ever to emerge from a fiscal crisis that has forced it to adopt crippling austerity measures. The island's steep spending cuts and tax increases have sparked a steep deterioration in living standards and a mass exodus.
Silva Diaz is worried that the additional austerity measures in impending Congressional legislation offering Puerto Rico limited debt relief will ultimately make the situation worse. A draft of a House bill would allow Puerto Rico's governor to lower the minimum wage to $4.25 an hour for Puerto Ricans under 25. The island's current minimum wage is the same as the federal minimum wage of $7.25 an hour.
If the governor acted on the proposed new powers, Silva Diaz believes it would "create an incentive" for more young people to leave the island or enter the underground job market.
Silva Diaz said he and many of his peers find the current crisis especially frustrating because they view it as the result of decisions made by decades of leaders they did not elect. The prospect of a Washington-based fiscal board with the power to dictate budget choices -- a key element of the congressional aid bill that is almost certain to remain in the final legislation -- adds insult to generational injury, according to Silva Diaz.
"The fiscal board they are proposing would reduce our democratic aspirations," Silva Diaz said.
Millennial Puerto Ricans "would have to pay for the debt," he added. "Plus, we are not going to be able to be involved in the decision-making to get out of the crisis."
"A lot of Puerto Rican leaders have read and heard about social problems, but do not know about them firsthand."
Guillermo Guasp Perez, the 22-year-old president of the student council at the University of Puerto Rico's largest campus in San Juan, has a similarly dim view of the planned congressional assistance in its current form.
Guasp Perez recently joined other student leaders in a trip to Washington to lobby Congress for more favorable terms. He said he appreciates the need for congressional oversight given Puerto Rico's history of fiscal irresponsibility, but is concerned about a board that could have effective veto power over the island's decisions.
That kind of fiscal authority would "make futile our democratic process," Guasp Perez said.
Guasp Perez led the student body of the University of Puerto Rico on a three-day strike in March that shut down his campus. They are demanding a restoration of the university system's funding levels, which the Puerto Rican government froze in 2014.
The strike did not end with concrete policy victories for the students. But Guasp Perez argues that students' actions "showed that students and the university need to be part of the discussion of how to resolve the fiscal crisis."
Silva Diaz's Mentes Puertorriqueñas also encourages young people to think critically about the island's politics. The group hosts Café Conciencia, a bi-monthly salon for young people to hear from an expert guest about a relevant policy matter and discuss it.
"We have defaulted on our obligations with the people of Puerto Rico."
One of the topics that came up at a recent Café Conciencia is whether a significant portion of Puerto Rico's debt was issued unconstitutionally and thus can be nullified.
It's fitting that the biggest advocate for this seemingly radical approach is another young person: Manuel Natal, a 29-year-old lawyer and outspoken member of the Popular Democratic Party, who remains the youngest member of Puerto Rico's House of Representatives since his election in 2013.
The island's constitution forbids annual debt that exceeds 15 percent of revenues, according to Natal, a threshold the government projected it would pass by a nearly three-fold margin by the end of 2016.
"This is not the first default on Puerto Rico" because the island has already betrayed its people by slashing so many public services, Natal told HuffPost RYOT in an interview for an upcoming video on the island's activists. "We have defaulted on our obligations with the people of Puerto Rico."
Like many younger Puerto Ricans, the country's predicament bewilders Natal. He wants to know how local lawmakers let the situation get this bad, and what exact roles Congress and Wall Street played.
Natal, nicknamed "muchachito," or kid, by his party elders, spearheaded the creation of a commission to audit the country's $70-billion debt with the goal of getting answers to that question. He now serves on the commission, and is confident it will reveal that a significant portion of the debt is "illegal."
Flat-out canceling some of Puerto Rico's debts is one of many Hail Mary-type plays that have emerged as plausible options in the absence of -- or, perhaps, in spite of -- congressional action.
Puerto Rico's government is hoping the Supreme Court will decide in June to uphold a local bankruptcy law that would allow its municipalities and public corporations to seek redress in court that could force losses on creditors
The island's governor, Alejandro Garcia Padilla, also signed a law in April giving him authority to declare a state of emergency and put a moratorium on debt payments.
Puerto Rico already defaulted on May 1 on payments of over $400 million. It is widely expected that the island lacks the funds to meet a $2 billion installment, much of it high-priority general obligation bonds, that comes due on July 1.
"Bernie is not a common senator or elected official, specifically with the honesty in how he talks to his audience."
Whether congressional aid, however objectionable, arrives in time for the July 1 deadline is of less concern to Alejandro Silva Diaz, Guillermo Guasp Perez, Manuel Natal and the island's other young renegades, than whether Puerto Rico will be a promising place to build a life in five, 10 or 20 years' time. Governors, credit events and congressional aid packages may change, but one way or another, Puerto Rico's youth will be forced to reckon with what is left.
When I spoke to Guasp Perez, he was busy arranging logistics for a speech that Democratic presidential hopeful Sen. Bernie Sanders (I-Vt.) will be giving on his campus this Monday.
Sanders has declared his opposition to the current House bill to help Puerto Rico, notwithstanding its bipartisan support, citing objections to the proposed fiscal board.
Guasp Perez said that students were clamoring for the chance to get one of the limited number of seats to see Sanders speak. The island's residents are not eligible to vote in the general presidential election, but they will participate in the Democratic primary on June 5.
Guasp Perez would not say whom he plans to vote for, but like many college students on the mainland, he had some kind words for Sanders.
"Bernie is not a common senator or elected official, specifically with the honesty in how he talks to his audience," Guasp Perez said.
The student leader said that Puerto Rico's leaders could learn a thing or two from Sanders' approach.
"Sometimes we do not have to tell people what they want to hear; we have to tell them what they should hear," he said.
Before You Go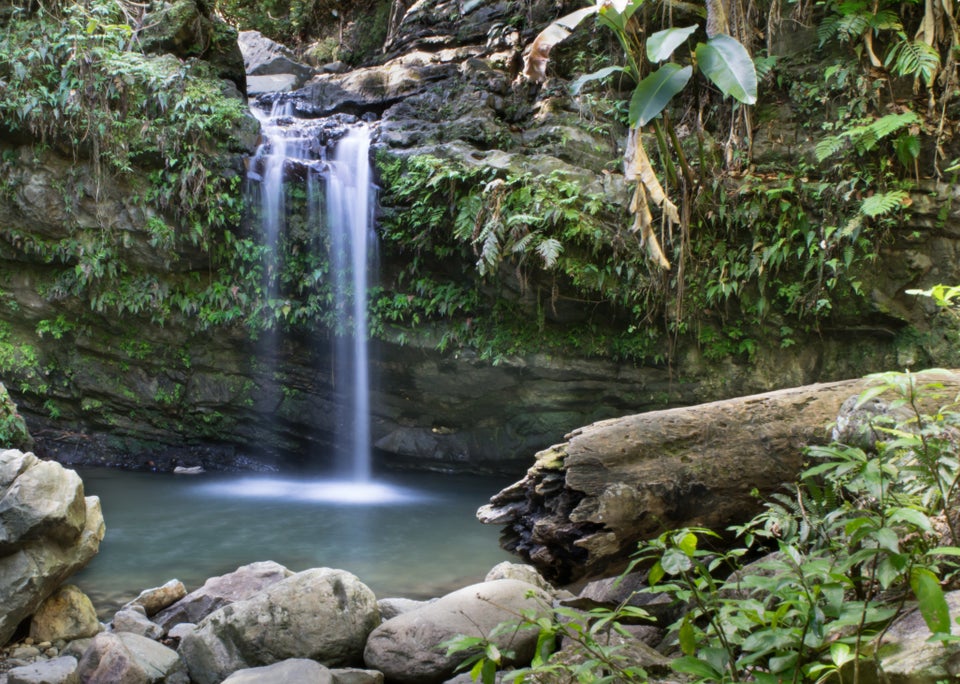 10 Things You Didn't Know About Puerto Rico
Popular in the Community