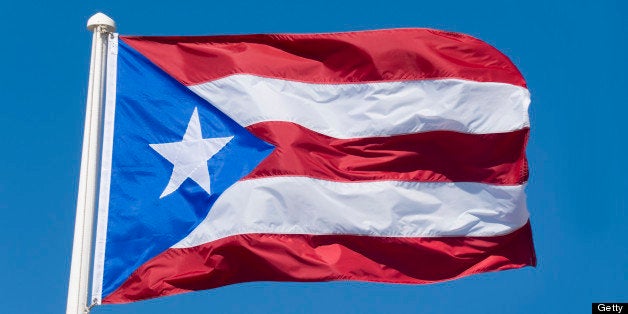 In the years before I became governor, Puerto Rico was facing historic economic problems. There were more than 40,000 bankruptcies, $2.2 billion in projected deficits and 135,000 jobs lost. Puerto Rico's challenges did not develop overnight -- they are the result of decades of postponing difficult decisions.
That is why in 2012 voters elected me to guide our island on a journey of fiscal and economic rebuilding. To date, my administration has successfully tackled many fiscal challenges in an unprecedented manner and will continue to face them head-on.
This time last year, the public employees retirement system had just months of solvency left. Since then, we have enacted the most comprehensive, meaningful and sweeping pension reform in Puerto Rico's history. We saved the Commonwealth's Employees Retirement System and guaranteed its solvency for decades to come. We also recently reformed the judiciary and teacher retirement systems, ensuring decades of solvency and protecting our educators so that they are guaranteed retirement.
My administration also enacted new fiscal measures that produced $1.35 billion in revenues. In November, the Puerto Rico Treasury reported that revenues for fiscal year 2014 were up by $335 million compared with the previous year, $79 million above budget estimates. We have also worked to successfully reduce our deficit by 62 percent and will continue to work to cut government spending. For example, government expenses for July through November 2013 were under budget by $65 million compared with the same period for the prior fiscal year.
We are changing our public corporations -- especially those that provide utility services -- from a long history of state subsidies to self-sustained enterprises. Our Autoridad de Energía Eléctrica, the island's main utility, began its biggest transformation in its history. We are diversifying our energy portfolio by investing in renewable energy and natural gas projects. We have already reduced the cost of electricity by 16.75 percent, which will continue going down once we convert to natural gas and reduce our reliance on oil.
All of these actions are part of a larger story. My administration has begun to put our economy back on track of sustainable economic growth. Our strategy of creating jobs and economic development has proved to be a winning model to rebuild our economy.
We have driven the creation of over 25,000 jobs, and we are committed to creating 30,000 more in the upcoming months. Many of these new jobs have been spurred by the first law I passed when I got into office, the Jobs Now Act, which provides new grants, tax exemptions and energy consumption credits to small, medium and large businesses, both local and foreign-owned.
We successfully incentivized the growth and investment of important diverse, private companies like Eli Lilly, Puma, Seaborne, Propper International and Crowley, which will turn San Juan into its transshipment center for the rest of the Caribbean and Latin America. Companies like Coopervision and Bristol Myers are investing more than $460 million in Puerto Rico.
Airlines like Avianca and Southwest now fly to Puerto Rico for the first time. We negotiated new direct flights to Spain with Air Europa. JetBlue now offers more routes from Puerto Rico, and Seaborne Airlines decided to move its corporate headquarters to San Juan. We have honored the private operation plans of our main airport, which will undergo its biggest renovation in more than a decade. More hotels are under construction, reconstruction or about to open for business this year than in the last 10 years combined.
My administration's goal is to propel our island forward. We had a tough first year, but our efforts have reaped clear rewards: thousands of new jobs, a reduced deficit, pension reform, new revenue creation, and new investments. It will not get easier, but I am confident that we have taken the right actions to rebuild Puerto Rico toward a brighter future.
Related
Popular in the Community