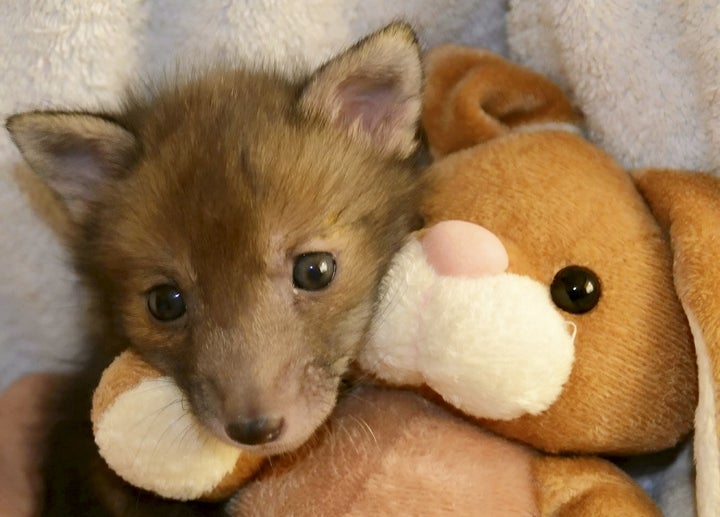 What's cuter than a fox cub?
"Nothing," you're probably thinking. But what about a fox cub who loves a stuffed bunny?
Puggle was only two weeks old when he was found, so he needed a lot of special care.
National Fox Welfare Society director Martin Hemmington told SWNS news agency that if an orphaned fox comes in alone, he gives the young animal a stuffed toy for comfort.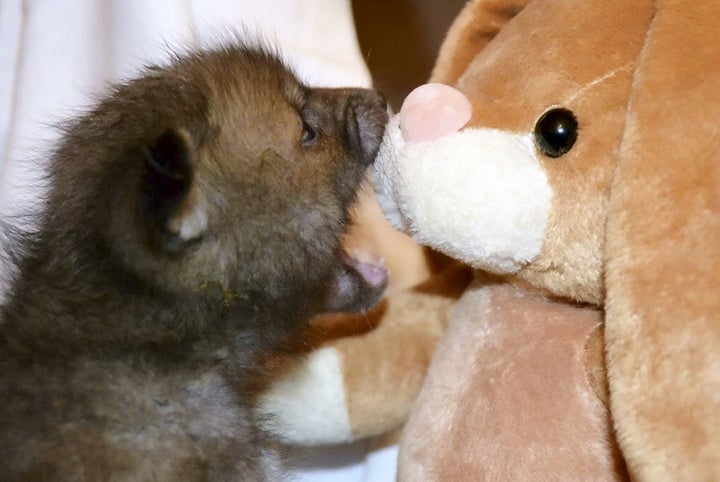 "When foxes come in a group, they've got each other for company but when they're on their own it's nice to give them something to cuddle up to," he said. "I give them a teddy, a hot water bottle and a clock, which is like a heart beat of their mum."
While most young foxes appreciate the amenities, Puggle loves his bunny "more than usual," Hemmington said.
"One minute he'll cuddle up to it then he'll go to the toilet on it and the next minute he's throwing it around and playing with it, our washing machine has been in overdrive," he told SWNS.
After photos of the doe-eyed Puggle started stealing hearts online, the fox rescue group has clarified on Facebook that the little guy doesn't always look so darn sad.
"Most of the photos I have taken of Puggle are after he has eaten and after he has had his mad ten minutes," said an April update on a photo album of Puggle. "This then enables me to get some photos of him before he has his nap. This has led a few to believe that little Puggle has very sad eyes and must be sad. So today I thought I would get some photos of Puggle in his ten minute crazy mode."
We think Puggle is adorable no matter what, but it's nice seeing him look a little more cheerful.
Related
Before You Go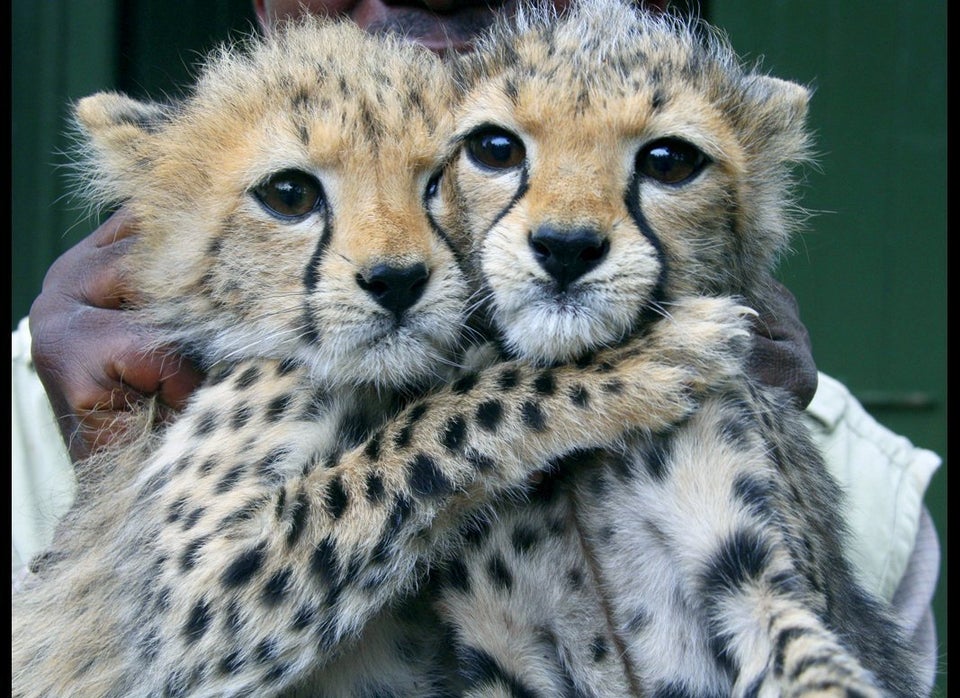 Baby Animals
Popular in the Community