What more could possibly be said?
Adorable little pugs. Dressed up as "The Avengers."
It's enough to melt even a bad guy's hardest heart.
Featured are semi-famous pugs Minnie and Max, although we aren't really sure which two they are because pugs kind of look the same. We're guessing they're the ones with their heads tilted. It's not quite the cast of the actual 'Avengers,' but it's pretty good animal star power.
These cute canines aren't the first animals to mimic the superhero cast. There are plenty of other crusading creatures out there -- including crocs and cats -- assembled and ready to steal hearts.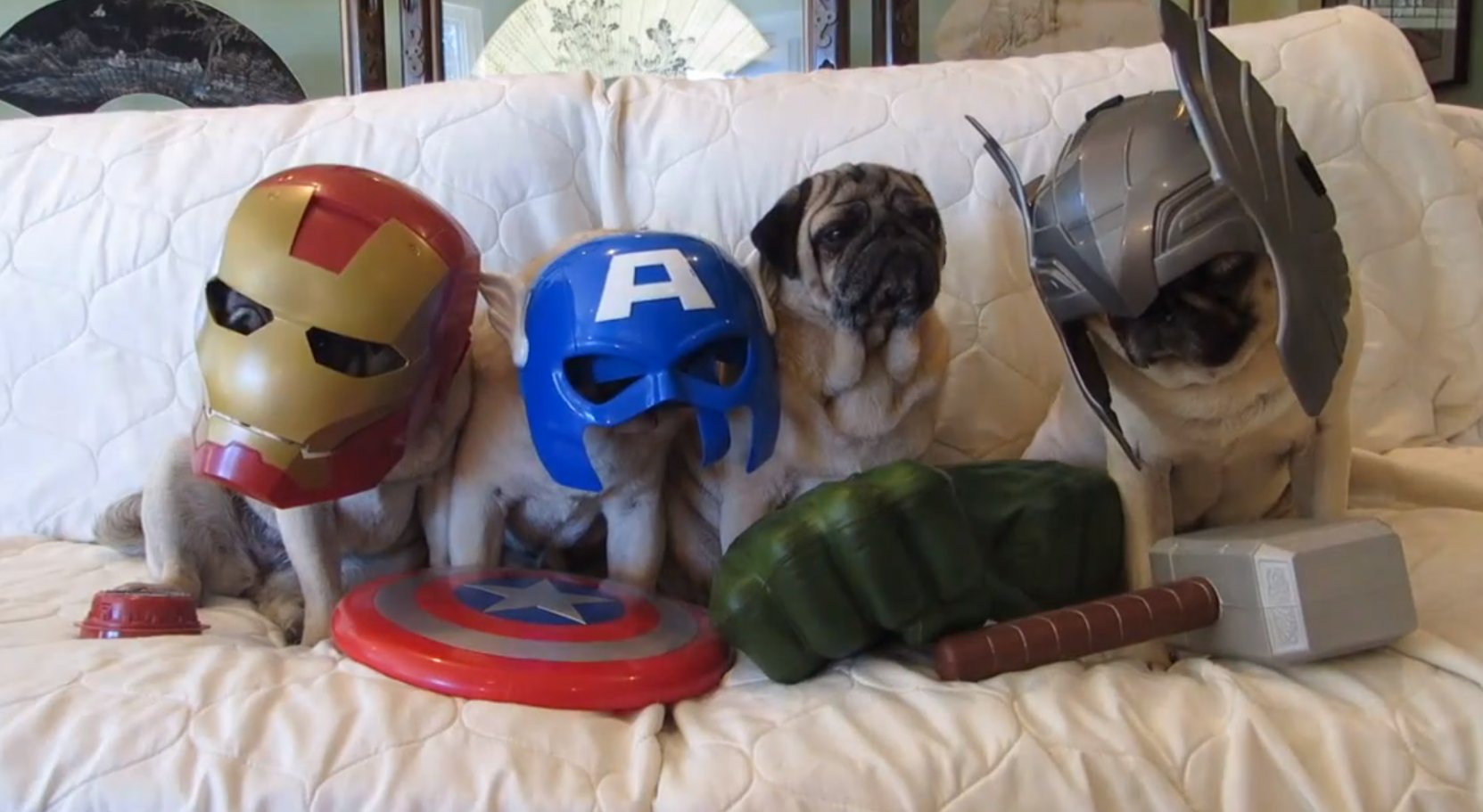 Will you be dressing up your pet as a superhero this Halloween? Tell us in the comments below.
Before You Go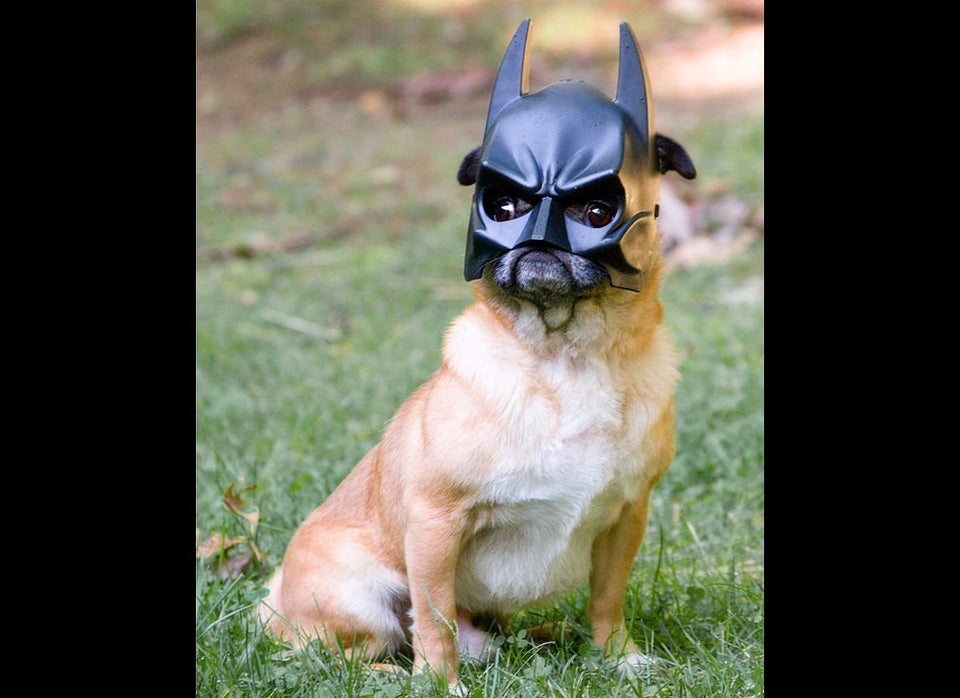 13 Animals Who Are Secretly Batman
Popular in the Community