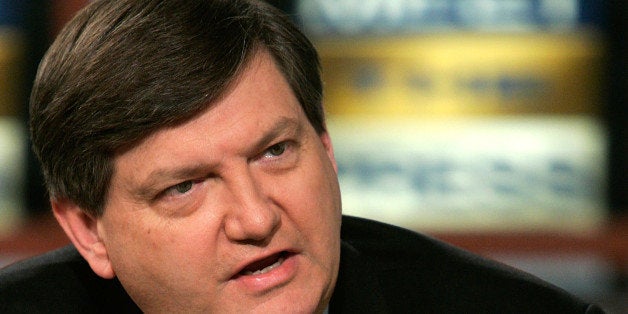 Journalists from outlets including the New York Times, Reuters, the Boston Globe and the Washington Post spoke out in support of Risen and his right to privacy. Risen has been ordered by the Justice Department to testify against one of his alleged sources, the former CIA agent, Jeffrey Sterling, who is said to have given Risen classified information that appeared in his 2006 book State of War. Risen continues to refuse to testify and currently faces jail time for withholding the source.
The more than a dozen Pulitzer Prize-winners, some of whom were colleagues of Risen, argued the importance of protecting whistleblowers and journalistic integrity.
"Enough is enough," New York Times' David Barstow said in his statement. "If you value a vibrant free press, you want the Jim Risens of the world out hunting for the toughest truths about how power is used and abused. You don't want them rotting in jail cells. Do we really want to be that kind of country?"
"It would diminish America's reputation in the eyes of the world as a place that values truth," Milwaukee Journal Sentinel's Mark Johnson wrote. "Our country is better than that."
Many slammed the White House directly, calling on the Obama administration to revise and improve its policies to protect the press.

"The Obama Administration does a grave disservice to our nation in attempting to force a national affairs reporter to name his sources," Great Falls (MT) Tribune's Eric Newhouse added.
In June, several watchdog groups created a petition urging the government to "halt all legal action against Mr. Risen and to safeguard the freedom of journalists to maintain the confidentiality of their sources." The petition came just after the Supreme Court rejected Risen's own appeal that could have given him the right to protect his confidential sources.
Calling all HuffPost superfans!
Sign up for membership to become a founding member and help shape HuffPost's next chapter