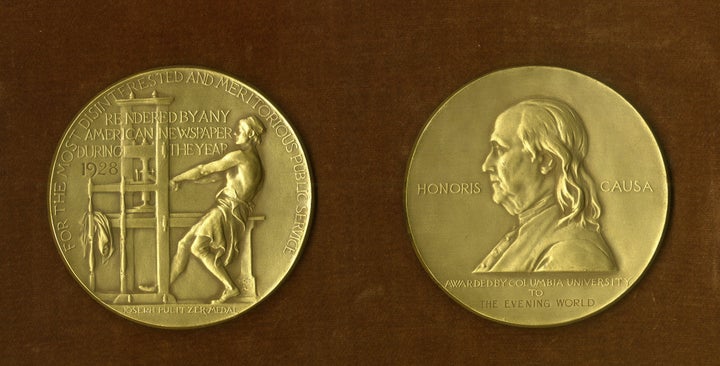 The Pulitzer Prize has broadened eligibility in feature writing and investigative reporting to include online and print magazines, the Pulitzer Prize Board announced in a press release on Monday.
In the past, publications that identified as magazines, either in print or online, were not allowed to compete for a Pulitzer in any category. But as an increasing number of Americans turn to digital media for their daily news, and many print magazines publish weekly and operate their own websites, the decision to broaden the spectrum makes sense.
"Pulitzer's aim was the progress and elevation of journalism," Pulitzer Prize administrator Mike Pride said in a statement. "He envisioned that future generations would make changes in the Plan of Award for the prizes that are 'conducive to the public good or rendered advisable by public necessities, or by reason of change of time.' Increasingly, online and print magazines have expanded their mission. It's time to enlarge the tent again."
While websites operated by broadcast news organizations remain ineligible, and the prize continues to be primarily focused on text, the Pulitzer Prize Board acknowledges that the web has provided new and compelling ways for journalists to integrate the written word with multimedia content.
"Consistent with its historical focus on text-based journalism, the Board will continue to place emphasis on the enduring value of words and of serious reporting," the press release read, "while also recognizing the opportunity provided by the web for integration of text with audio and visual elements to strengthen story-telling and provide information and analysis."

REAL LIFE. REAL NEWS. REAL VOICES.
Help us tell more of the stories that matter from voices that too often remain unheard.