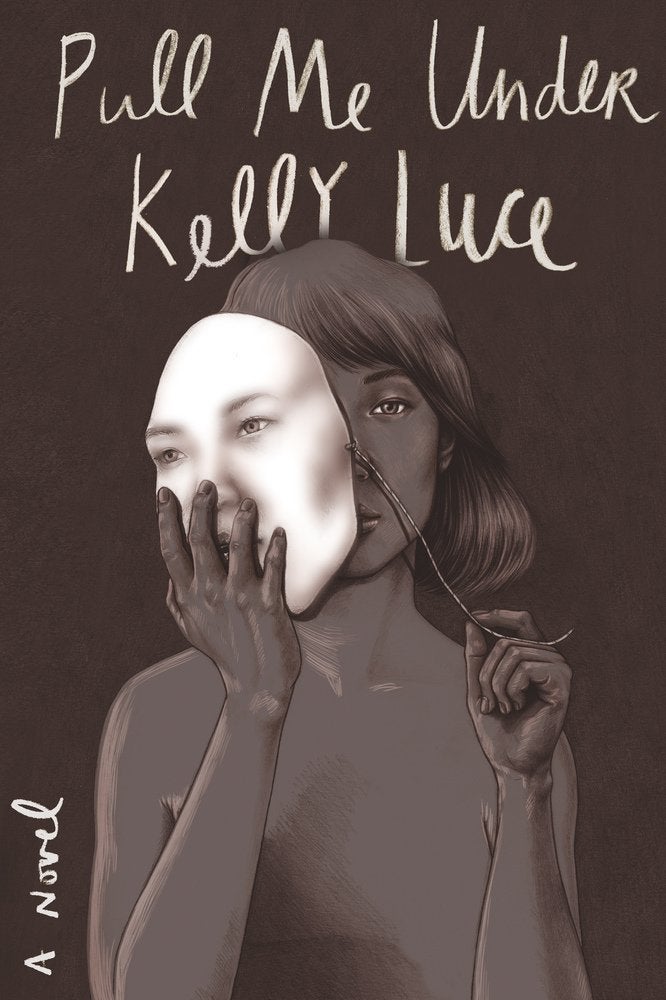 No one at Chizuru Akitani's school saw it coming. Quiet, bookish, the butt of bully jokes, her coping mechanisms were the usual methods of disenfranchised 12-year-olds. She sought solace in her teacher, Miss Danny; she turned inward, binge-eating sweets after class.
A hafu growing up in Tokushima, Japan, she's the daughter of a brazen Texas artist and a violinist famous for his skills and fabled dance with death. Her father's notoriety doesn't earn her the respect of her classmates, though. Not being fully Japanese stamps her as "other," and her weight solidifies her status as outcast. She's picked on, particularly by her classmate Tomoya Yu. Until, once day ― shortly after she learns that her mother has committed suicide ― she stabs him in the neck with a letter opener, landing her in a juvenile detention center for the next eight years.
There she processes her kireru (to split, or snap) while enduring a separation of another kind. No one she expects to visit her, including her father and beloved teacher, ever does. To cope, she engages with the physical world, learning to garden, taking up running. She continues to educate herself, but only in English; her Japanese reading skills quickly drop off. At 20 ― the legal age for an adult in Japan ― she is forced to choose between her American and Japanese citizenships. She elects the former, applying to colleges in California and Colorado, where she winds up studying nursing.
In Colorado, she slowly crafts a new identity for herself. She changes her first name to "Rio," a word her mother adored and her father abhorred; she starts running ultra marathons, taking pleasure in a newfound control of her body; she falls in love with and marries a man, Sal, whose penchant for stability she admires; together with him she has a daughter, Lily.
Their family dynamic is rooted in constancy. They take pleasure in their habits. Although Rio comes close to telling her husband about her past, she never does. Instead, she bristles at the mention of returning to Japan, and tries to transfer Lily to a new school when a kid brings a pocketknife to class.
Her happy life moves pleasantly forward, until she receives a package notifying her that her father has died from a stroke. He bequeathed her his violin bow, which she used to clean for him, and a note written in Japanese that she's unable to read. On a whim, she decides to return to Japan for his funeral, in spite of Sal's protestations that they should go together as a family.
Once she's moved past the anxiety of being discovered as the famous bully-killer Chizuru Akitani, Rio endeavors to reacquaint herself with her home, to genuinely engage with the person she used to be and has since covered up in a sheeny mask. At her father's funeral she runs into Danny, her former teacher, and invites herself on a pilgrimage that Danny's planned for herself. The two trek through a series of temples, where Rio's memories of her daughter's childhood collide with her own heritage in beautifully wrought scenes. They learn about fertility statues, weather a raging storm, and befriend an aspiring lawyer, Shinobu, who eventually learns of Rio's former identity.
Soon, Rio is forced to reconcile who she was with who she's decided to be, a conquest that feels relatable and unique to her story. But for all of the emotionally rich territory Pull Me Under covers, Luce leaves some of the questions she raises unsatisfyingly unexplored. When Sal asks Rio toward the end of the novel, "Do you feel like a murderer?" she's evasive, and we get the sense that she doesn't know the answer herself.
She responds, finally, that she no longer feels like the girl she used to be. But this sentiment isn't supported by her feelings or actions. Rio attributes the act of murder she committed as a child to what she calls "the black organ," a thumping inner compulsion to behave violently, which she occasionally feels resurging. The almost surreal nature of her dark side feels out of her control, and allows us to forgive her, to love her in spite of what she's done.
"The black organ" is a stand-in for many things: for Rio's mourning of her mother, for her dislike of the Western value of forgiveness, which she sees as Puritanical rather than emotionally honest. Neither of these deep motivations are given enough consideration in Pull Me Under. Still, the book remains a thoughtful look at performance, identity, and the ways in which our pasts can haunt us.
A gripping story that blossoms into a lively look at the delicacy of familial relationships.
Kelly Luce is the author of Three Scenarios in Which Hana Sasaki Grows a Tail. She's a contributing editor at Electric Literature, and lives in Santa Cruz, Calif.
Anyone interested in fast-paced stories, crime stories with heart, or books with a feminist bent.
NPR: "This is a suspense novel with a female protagonist that gets more right about women than so many others I've read in the past few years. Note there's no use of "girl" in the title, even though a great deal of the book concerns the childhood and adolescence of one."
Houston Chronicle: "Luce offers a thoughtful look at the struggle to bridge two cultures, not belonging entirely to one or the other. And she presents a solid portrait of a damaged, imperfect character struggling to reconcile the woman she is with the girl she used to be."
"On a cloudless afternoon in the peaceful Shikoku city Tokushima, twelve-year-old Chizuru Akitani, Japanese-American daughter of acclaimed violinist and Living National Treasure Hiro Akitani, walked into the staff room at Motomachi Elementary, covered with blood and clutching a letter opener."
"Finally, real night falls. The storm quiets. I step outside and pee in the bushes. A sliver of moon shines beyond the branches overhead. A frog fives a tentative croak, and all at once a thousand frog-voices respond from the darkness and bring the night to life."
Pull Me Under
By Kelly Luce
FSG, $26.00
Published November 1
The Bottom Line is a weekly review combining plot description and analysis with fun tidbits about the book.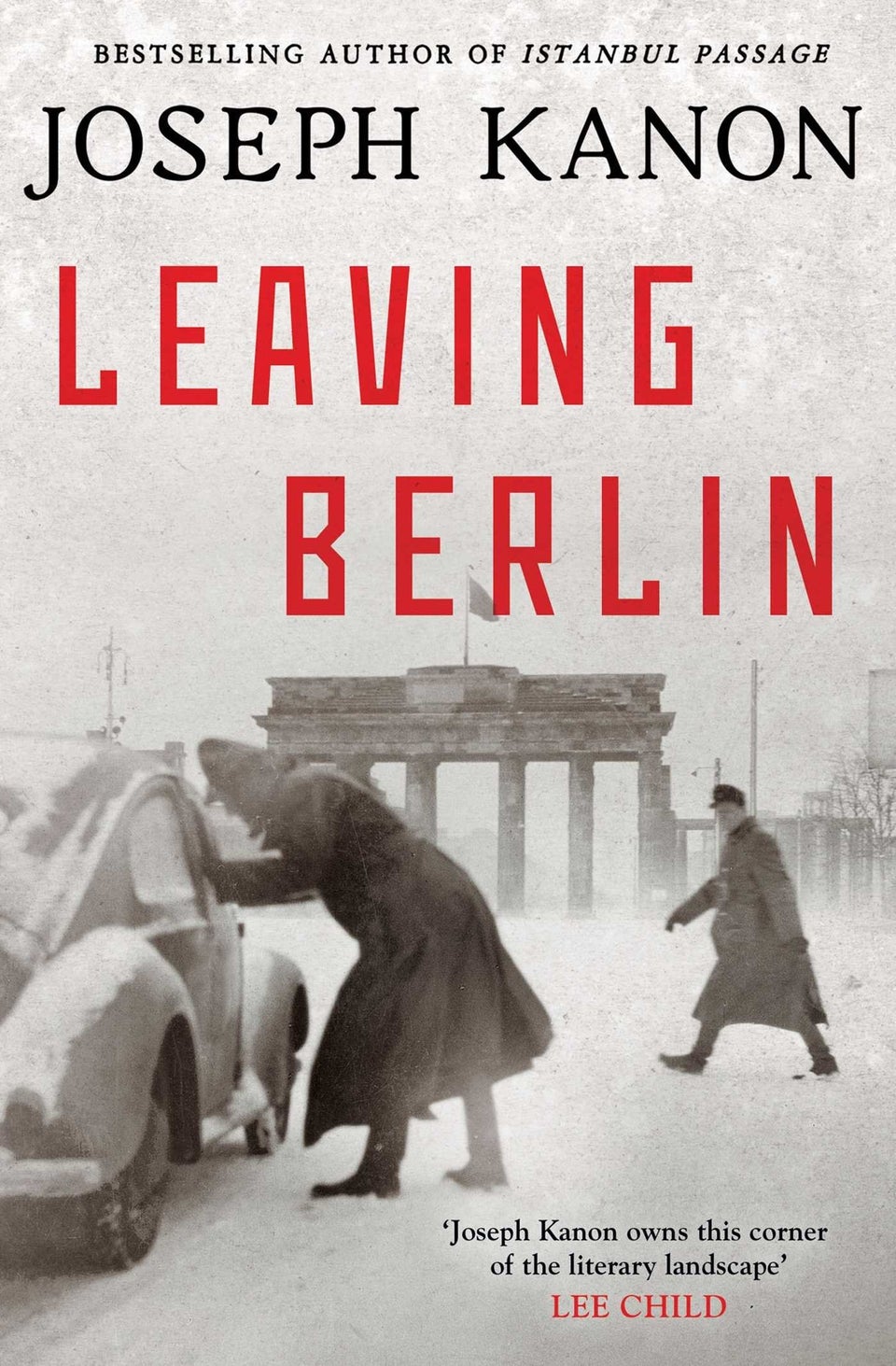 9 Novels That Will Keep You In Suspense
Popular in the Community