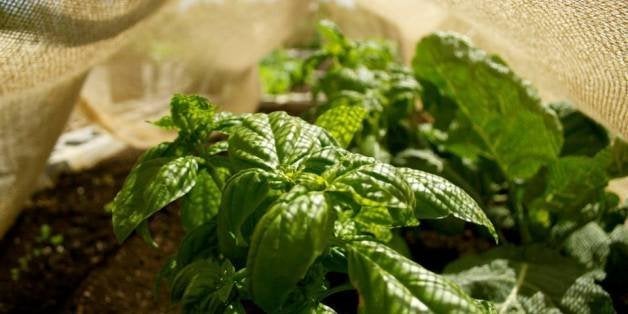 A formerly vacant, fenced-off lot poisoned by toxic soil is the last place residents in Chicago's Pullman neighborhood expected to find signs of life.
PHOTO GALLERY
The Cooperation Operation's Inspiring Community Garden
The idea to transform the space at 114th Street and Langley Avenue first took root in January. Spurred by the lack of access to fresh produce, organizers told RedEye in July their goal was to to provide fresh food to Pullman residents who would otherwise have to travel several miles outside the neighborhood.
"It took me 18 years to learn what a 'food desert' was -- and that's despite living in one my whole life," former member Alex Petruszak says in video voiceover for the group's previous Kickstarter campaign.
After breaking ground in February, support for the community gardening efforts have grown quickly.
Cleaned by the EPA and now owned by the Chicago Park District, the group has won praise from Ald. Anthony Beale (9th) and the University of Illinois. In May, the Cooperation Operation successfully raised $10,000 via Kickstarter to help support the project that had been previously propped up by the organizer's own donations.
Board member Sara Koperdak-Meekins, 25, told HuffPost in a phone interview "[Pullman neighbors] have been incredibly supportive." During the garden's first community volunteer day, Koperdak-Meekins estimated some 30 community members showed up to help.
Recently, the "Co-Op Op," as friends call it, partnered with the University of Illinois Extension program and the Museum of Science and Industry which donated ten eco-friendly "smart" elevated garden beds. Additionally, the group also partners with the Roseland Community Development Center and donates a portion of the garden's harvest for RCDC to sell at local markets.
Fruits and vegetables are grown in elevated beds -- and in several cases, a reclaimed speedboat -- while wildflowers are planted to help cleanse the soil. The harvest includes organic carrots, beets, swiss chard, onions, collard greens and corn. Koperdak-Meekins said as a non-profit they don't sell their produce, but community volunteers are welcome to take from the bounty of the high-yield crops like kale, swiss chard and basil.
Koperdak-Meekins said the focus is now on preparing for the Sept. 22 ribbon cutting, which happens to coincide with the autumnal equinox. "We're sentimental," Koperdak-Meekins said. After the ribbon cutting, the Co-Op Op will continue to expand and ultimately distribute their harvest.
"This entire lot is 2.5 acres. On one acre we can feed this entire neighborhood," said Booz. "On a half-acre you can feed hundreds of people."
Correction: An earlier version of this story attributed the voiceover to Justin Booz rather than former Co-Op Op member Alex Petruszak.
REAL LIFE. REAL NEWS. REAL VOICES.
Help us tell more of the stories that matter from voices that too often remain unheard.
BEFORE YOU GO
PHOTO GALLERY
Container Gardens