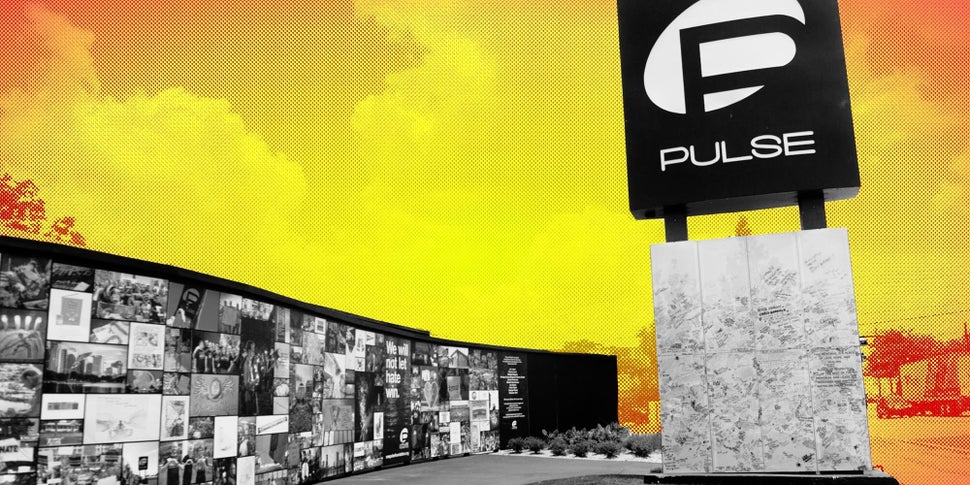 It's been two years since a gunman opened fire at Pulse nightclub and killed 49 LGBTQ people and allies in one of the deadliest mass shootings in modern America history.
Today, the many, intersecting communities affected by the massacre in Orlando, Florida, are still healing ― and finding a way to honor the memory of those whose lives were taken.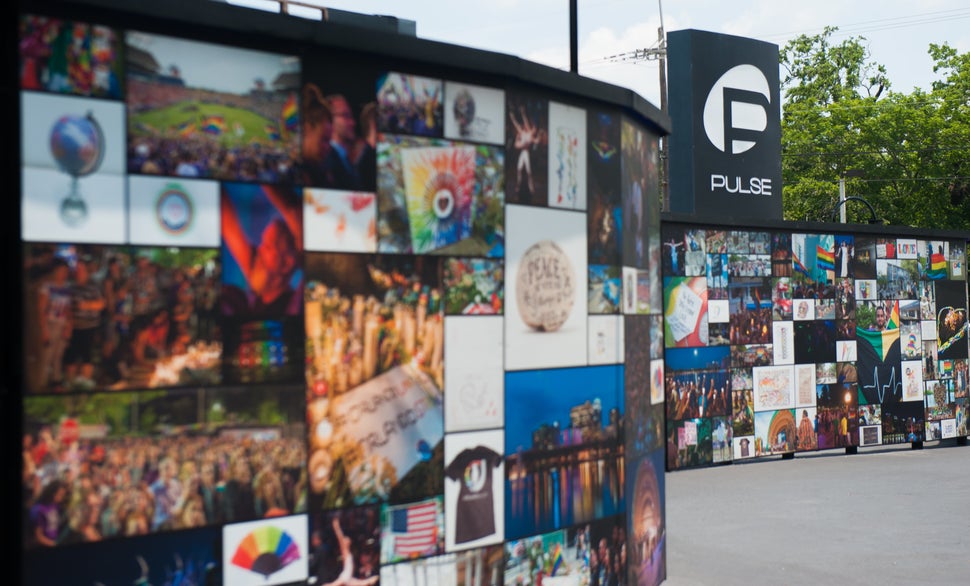 "We thought it might help our community move on," Pulse owner Barbara Poma told HuffPost. "Move into the next phase of healing. We never say get over it, because we don't get over it, but to move on to the next phase of healing."
The previous site, she said, "wasn't respectful. It wasn't dignified. It did not give our victims a dignified resting space. Although that's not where they're resting, it's their sacred ground and it just ... they weren't represented there well. Neither were our survivors. It just wasn't a place people could come and have an experience and people were coming so many hundreds by the day."
The Pulse interim memorial was the result of a task force. The design for the site's permanent memorial will begin in the near future.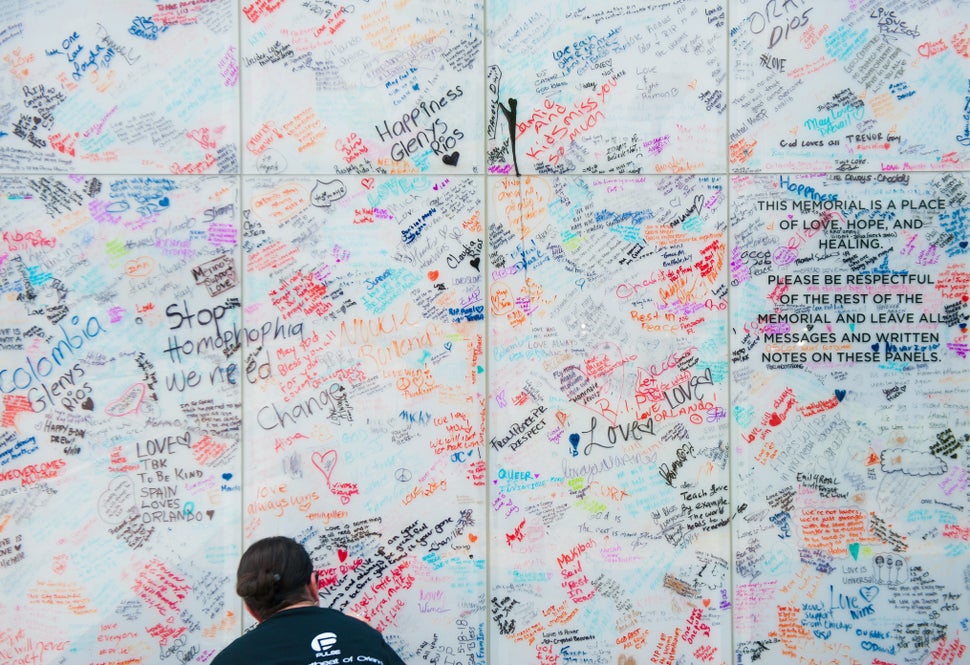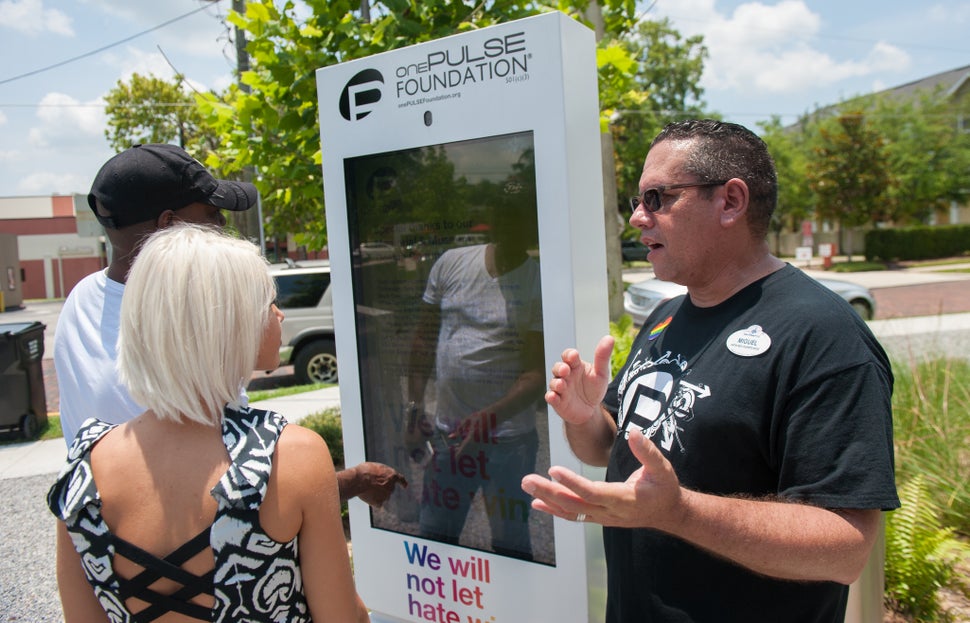 Poma also reflected on the high-profile murder of Matthew Shepard in 1998, which led to the passage of the Matthew Shepard and James Byrd Jr. Hate Crimes Prevention Act. She recently traveled to Laramie, Wyoming, where Shephard was tied to a fence and left to die by his attackers, and she was struck by the absence of a memorial where visitors could honor Shepard's memory.
"That fence was on private property and the owner had gotten real tired of people stopping by and so he just took the fence down," Poma explained. The only place where there seemed to be much of a space to reflect on Shepard and what happened in 1998 was a bench on the University of Wyoming campus, where Shepard was a student.
"If Matthew's death, which spurred our only hate crime legislation ― how did this happen?" said Poma of the lack of a memorial. "How did they erase this? How did this town erase this?
"And so, it really inspired me. It almost reignited the fire. ... We're still here to tell Matthew's story. His parents are still here, but in 50 more years, they may not be. And then nothing will be left to tell Matthew Shepard's story. So, it really just solidified the mission of this project completely."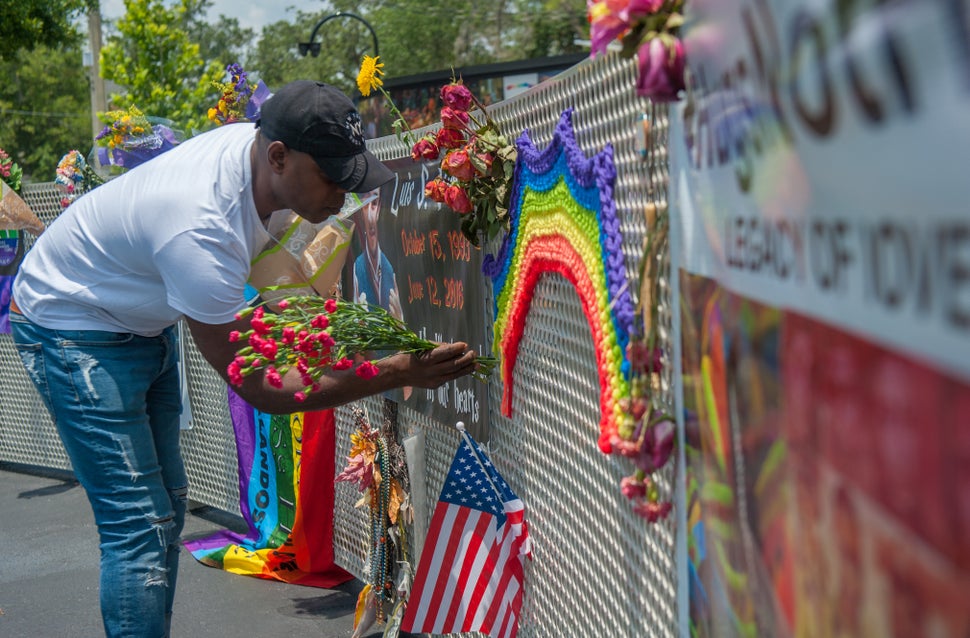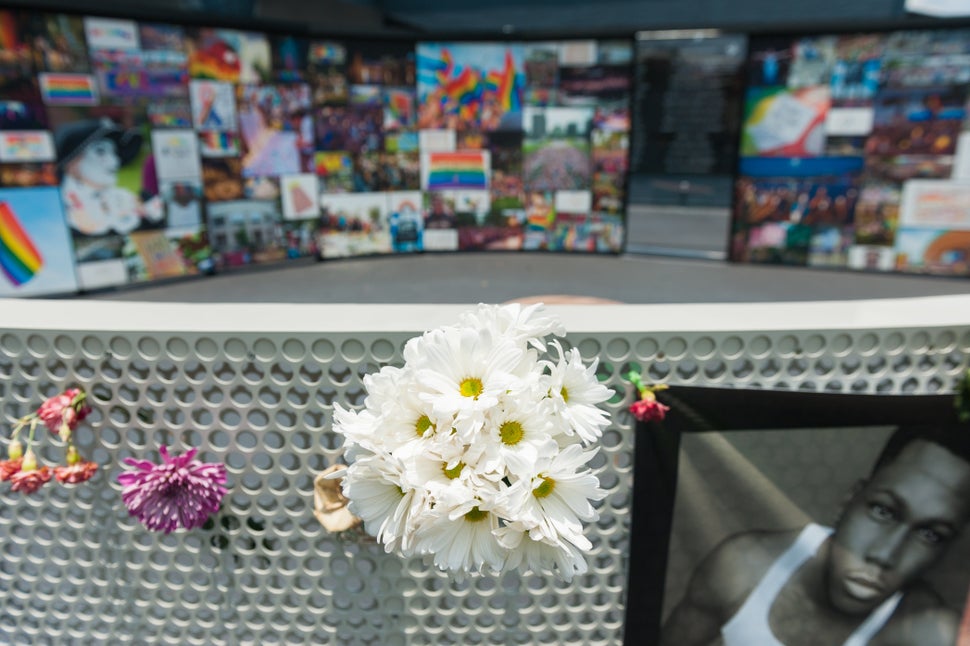 OnePULSE Foundation will host its Annual Remembrance Ceremony on Tuesday night at the interm Pulse memorial in Orlando. It is open to the public and will feature an hourlong program dedicated to the 49 victims, their families, survivors and the Orlando community at large.
#TheFutureIsQueer is HuffPost's monthlong celebration of queerness, not just as an identity but as action in the world. Find all of our Pride Month coverage here. 
Calling all HuffPost superfans!
Sign up for membership to become a founding member and help shape HuffPost's next chapter
BEFORE YOU GO
PHOTO GALLERY
Pulse Nightclub Memorial