You're living in the Year of Pulses, according to the United Nations, but would you know it if we didn't tell you? Do you even know what a pulse is?
We asked 10 people in our office if they knew about pulses (the kind you eat), and no one had ever heard of them. "Sounds like we're cannibals," they agreed.
Well, apparently we're not the only people unaware, because the United Nations declared 2016 to be the "International Year of Pulses" to "raise awareness about the protein power and health benefits" of the food group, something that has been "an essential part of the human diet for centuries, yet their nutritional value is not generally recognized and is frequently under-appreciated," José Graziano da Silva, director-general of the UN's Food and Agriculture Organization, said in a statement.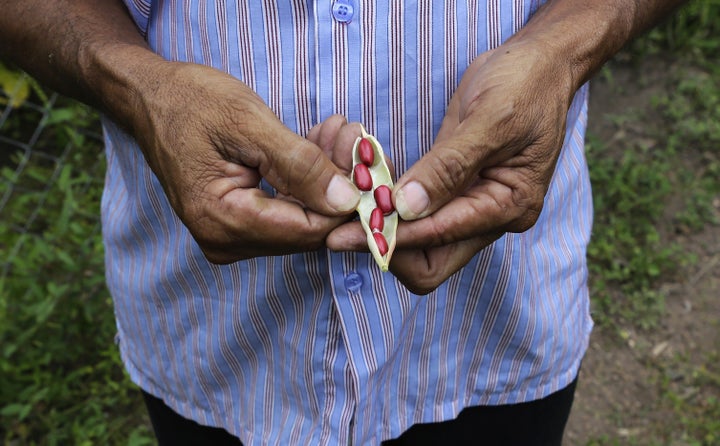 It is basically a dried legume seed -- those plants whose fruits are grown in a pod, such as alfalfa, peas and peanuts. But the difference is that pulses are grown specifically to eat the seed.
Pulses are part of the legume family, but the term 'pulse' refers only to the dried seed. Dried peas, edible beans, lentils and chickpeas are the most common varieties of pulses.
If they've been around for centuries, why do we need a dedicate a whole year to them now? They're a sustainable crop with less of a carbon footprint and less reliance on fertilizers than other crops -- for example, it takes 1,837 gallons of water to produce a pound of beef and only 43 gallons to grow a pound of pulses, according to the Global Pulse Confederation.
"Pulses are a great source of plant-based protein," Alissa Rumsey, a registered dietitian and spokesperson for the Academy of Nutrition and Dietetics, told The Huffington Post. "They are a sustainable and inexpensive way to add more protein to your plate, with most varieties having anywhere from 15 to 20 grams of protein per cup cooked."
Not only are they high in protein, fiber, iron, zinc, and B-vitamins, but eating pulses can actually improve your heart's pulse.
"[Pulses] may help lower blood cholesterol, blood pressure and heart disease risk," Rumsey said. "Due to their high protein and fiber content they digest slowly, which can mean better-controlled blood sugar levels, appetite, and weight. Plus, the fiber content can play a role in better gut health and can decrease risk of colon cancer."
Need more reasons? Here are a few recipes that feature pulses front and center.
Amaranth Cakes With Lentils, Kale And Chipotle Aioli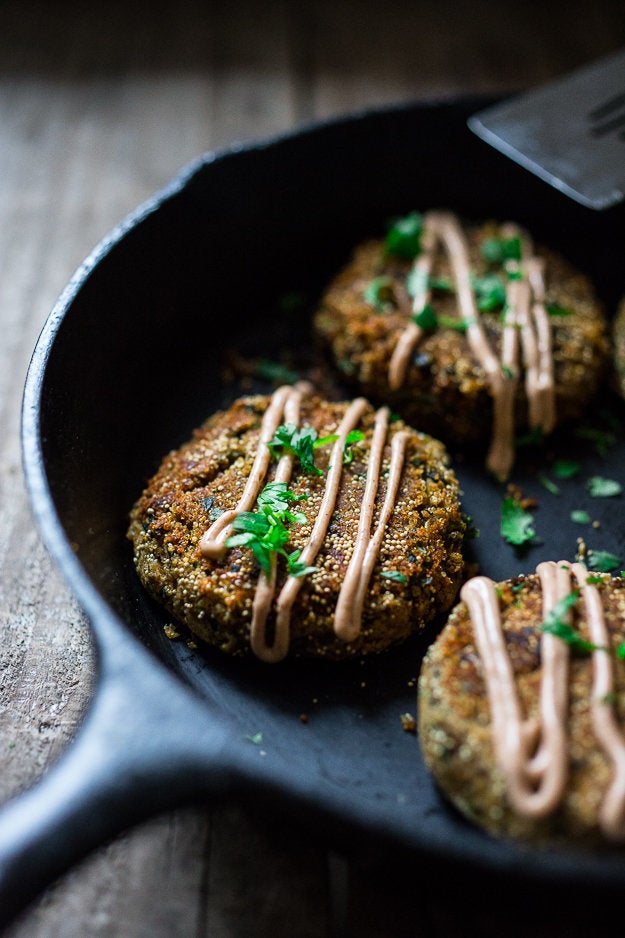 Skillet-Popped Lentils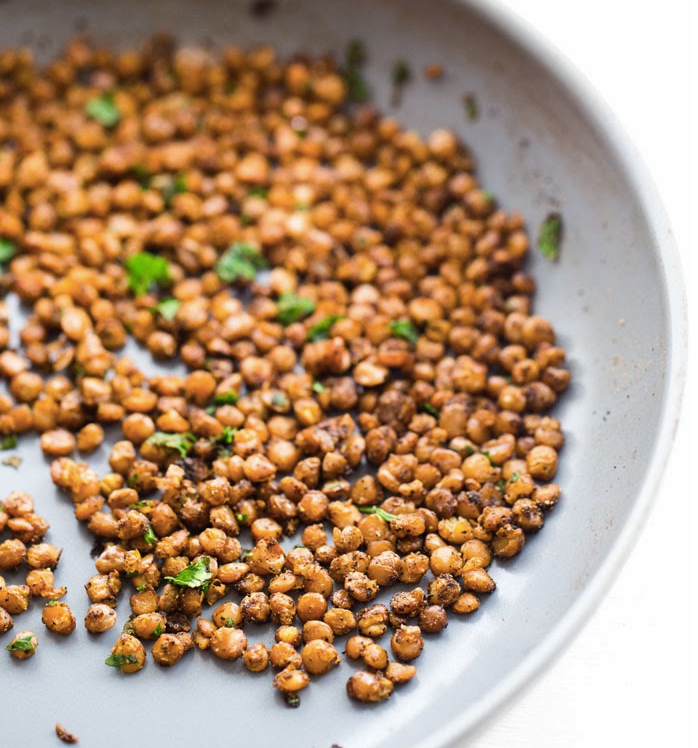 Lentil And Basmati Salad With Tamarind, Coconut And Cilantro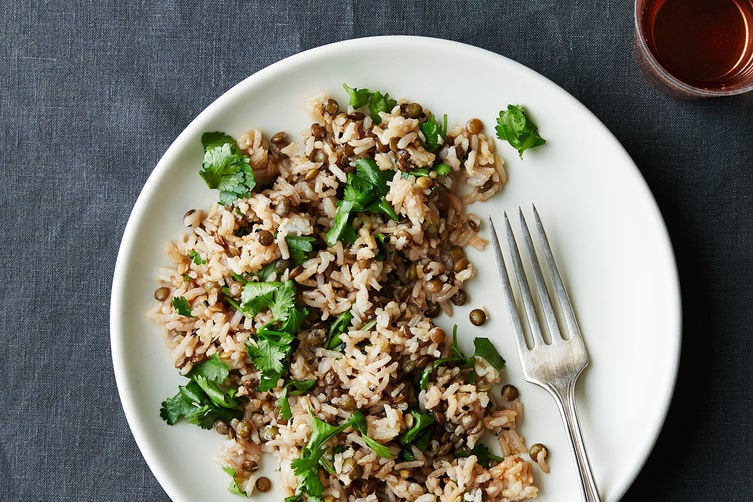 Mejadra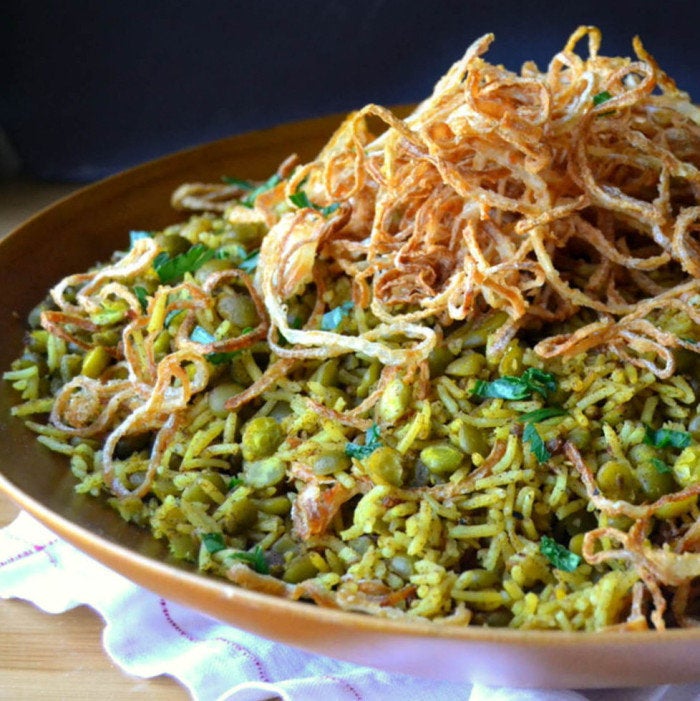 The View From The Great Island
Lentils With Garden Vegetables, Avocado, Walnuts And Hummus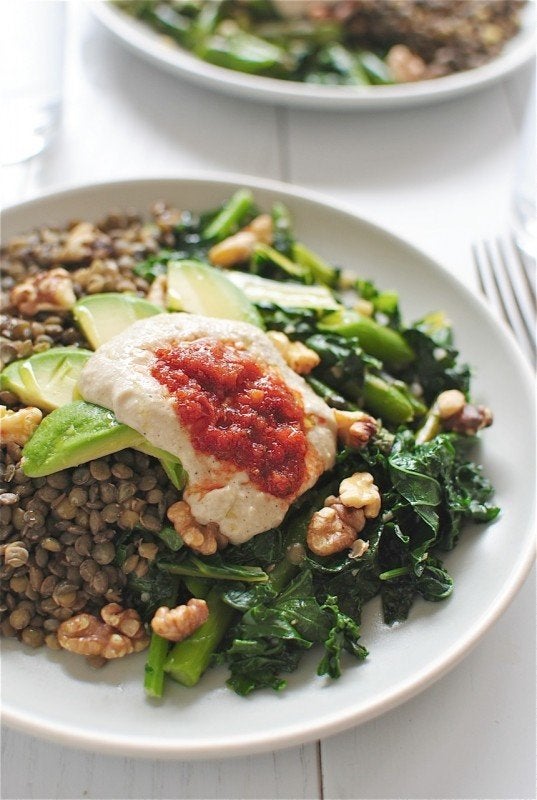 Slow Cooker Red Lentil Dal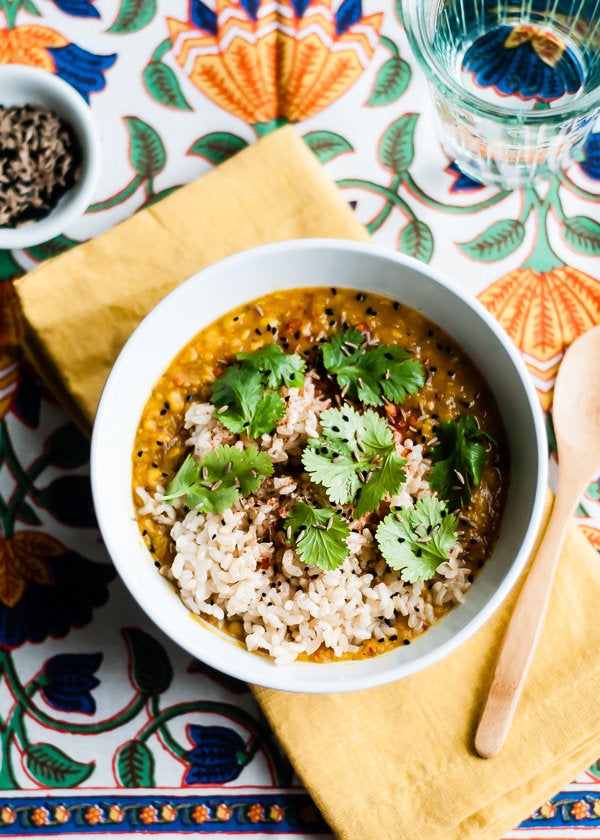 Buffalo Lentil 'Meatball' Sandwich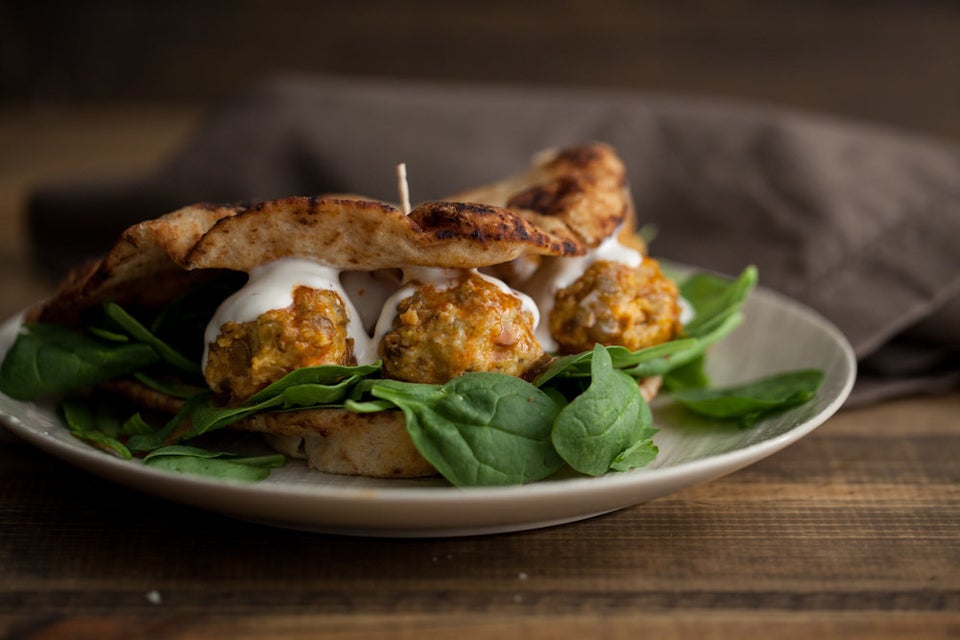 Beet Braised Lentils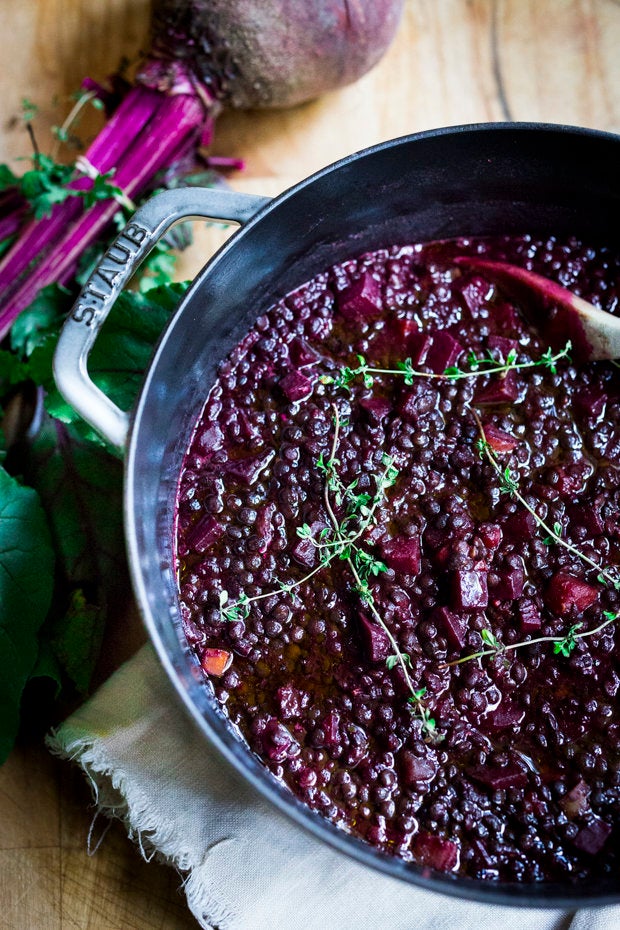 Zucchini Spaghetti With Lentil Marinara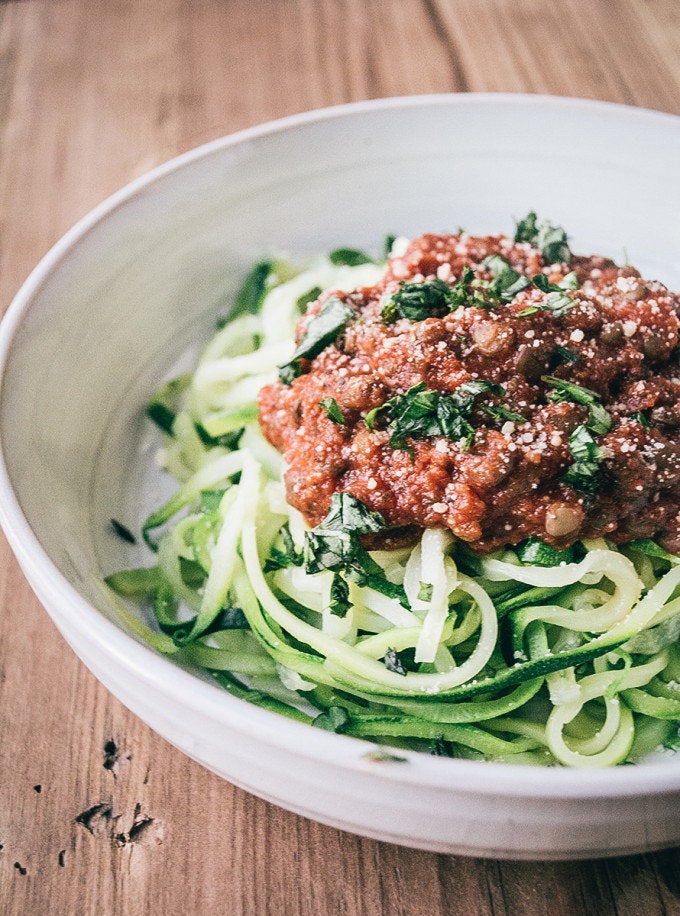 French Lentils With Roasted Root Vegetables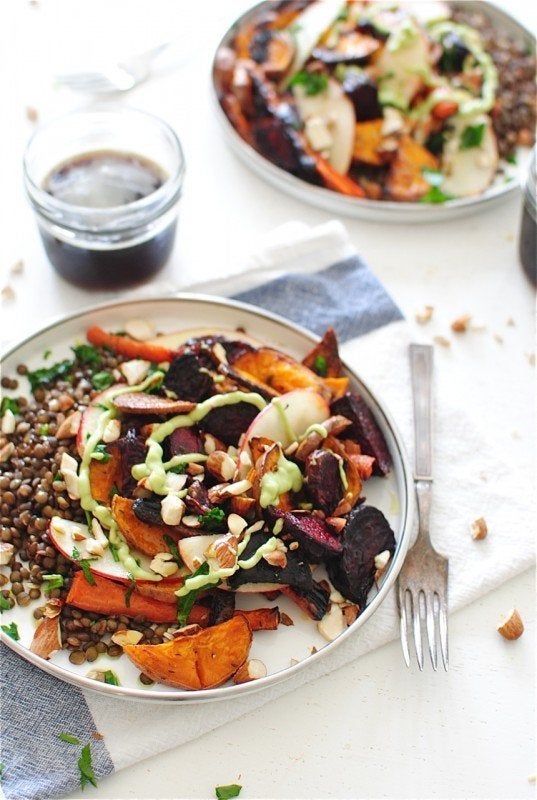 Shepherd's Pie (Vegan)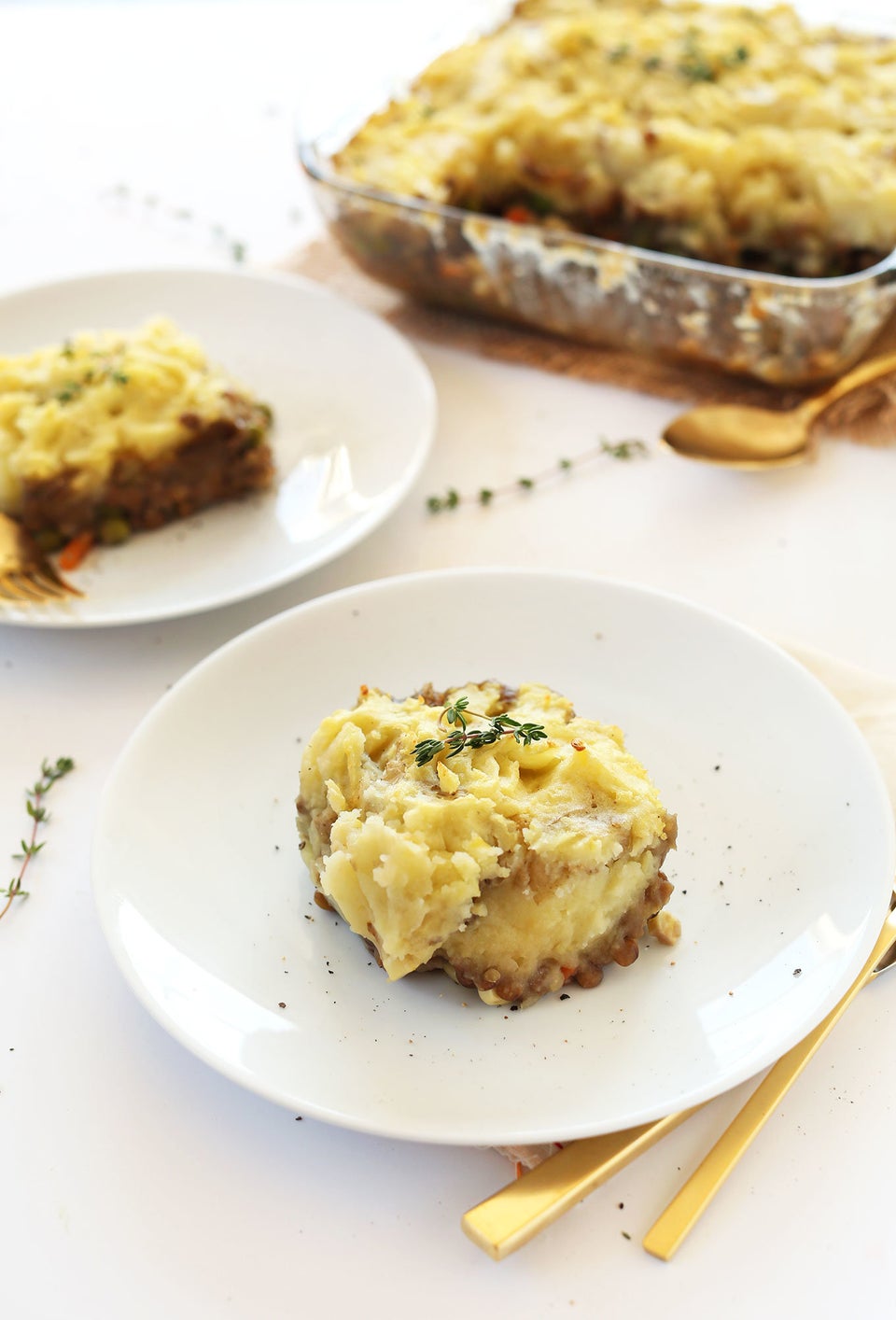 Spaghetti And No-Meatballs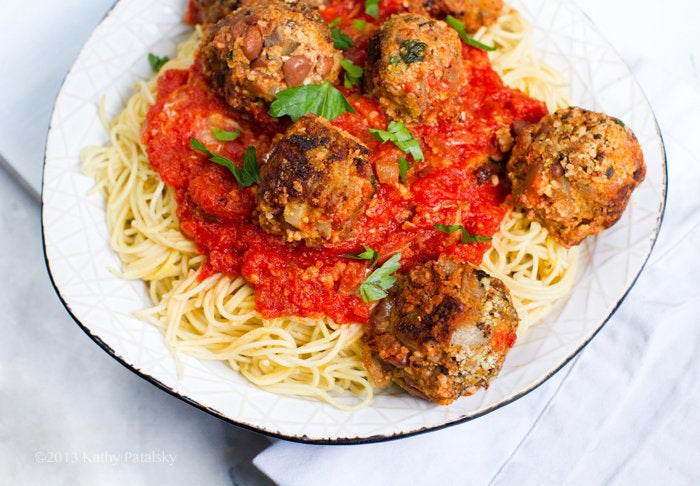 Chipotle Lentil Tacos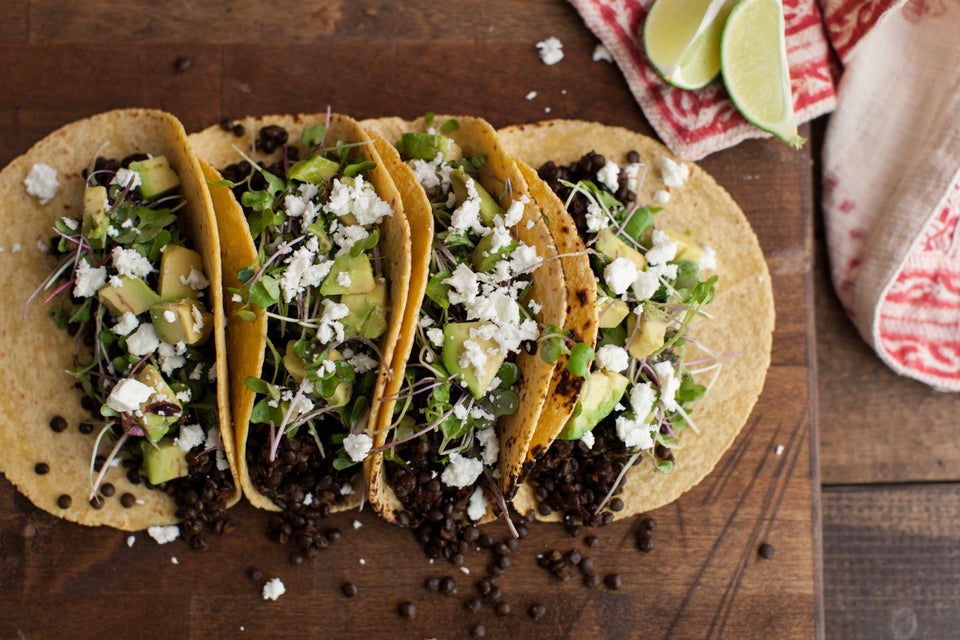 Cheat's Lentil Soup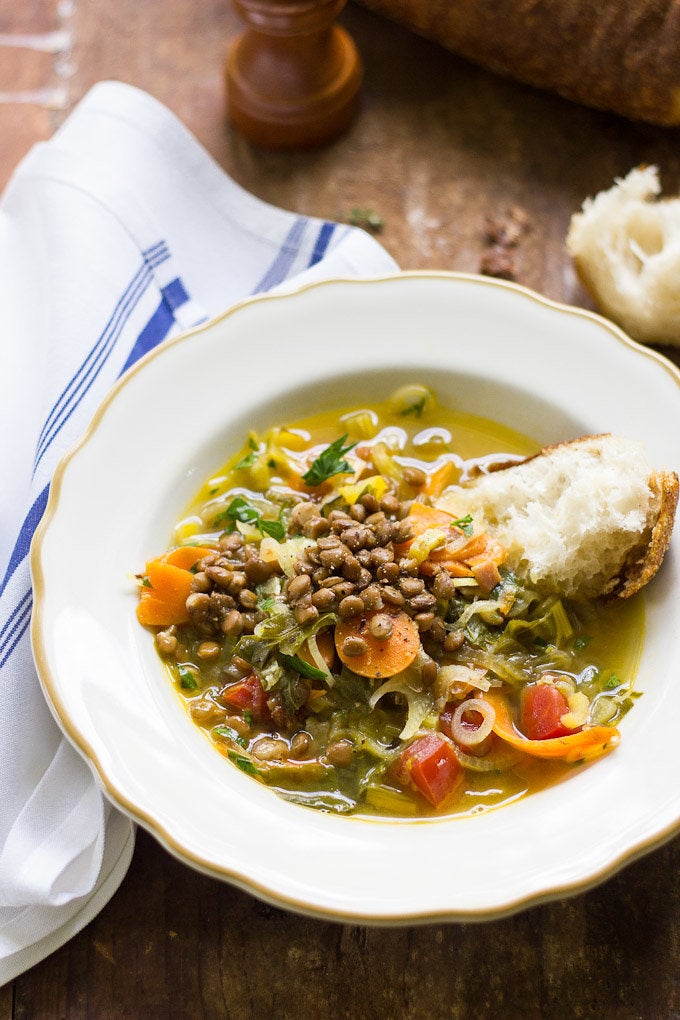 Vegetarian Lentil Sloppy Joes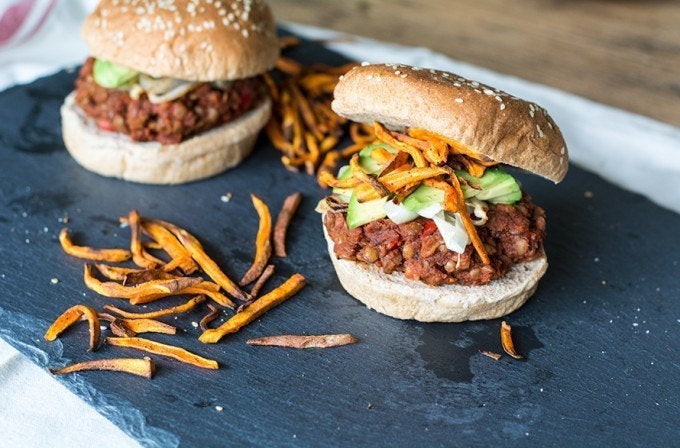 Green Lentil Soup With Curried Brown Butter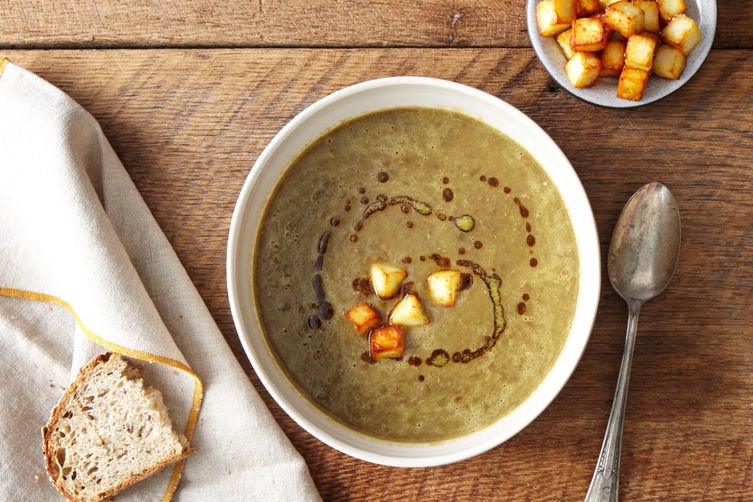 Coconut Lentil Soup With Lemongrass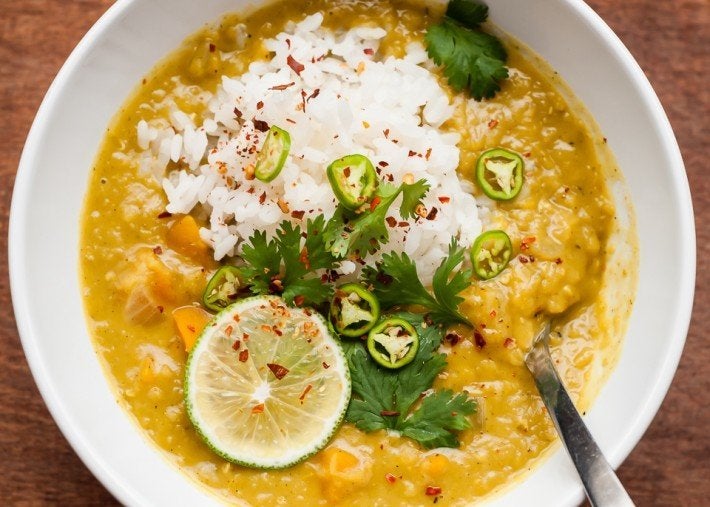 Mushroom-Lentil Tacos With Tahini Yogurt Sauce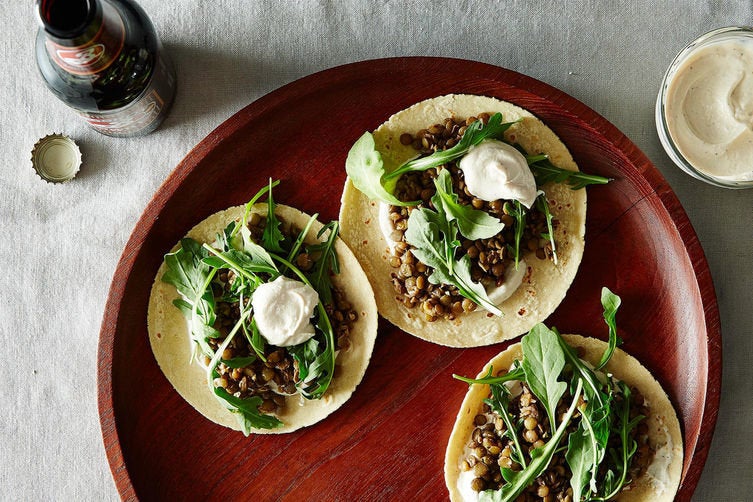 Warm Ginger Curried Lentil Dip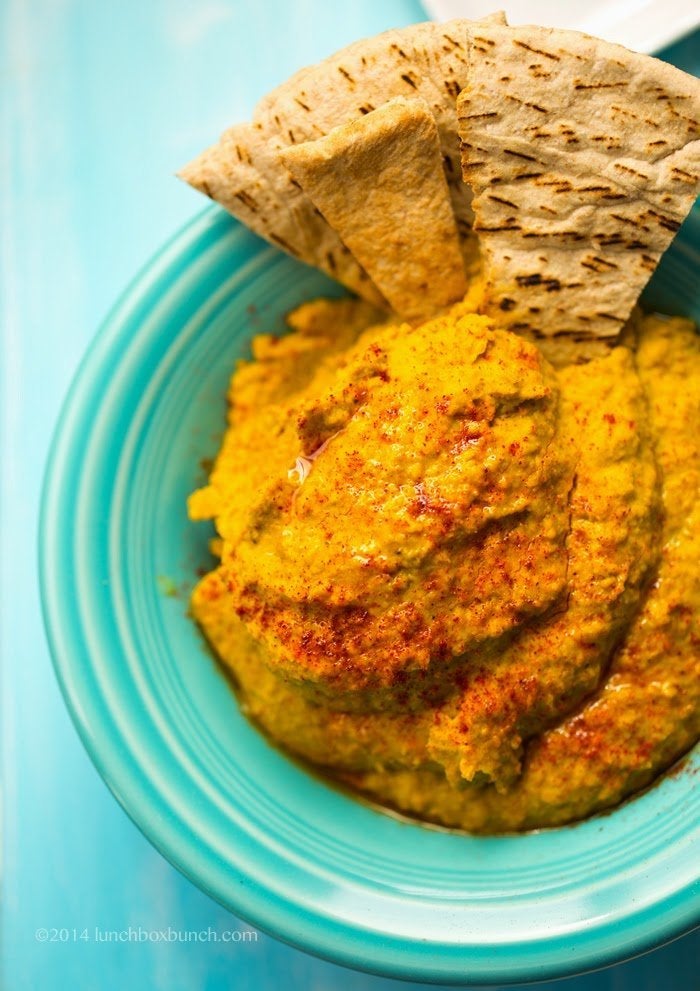 Harissa Lentils and Cauliflower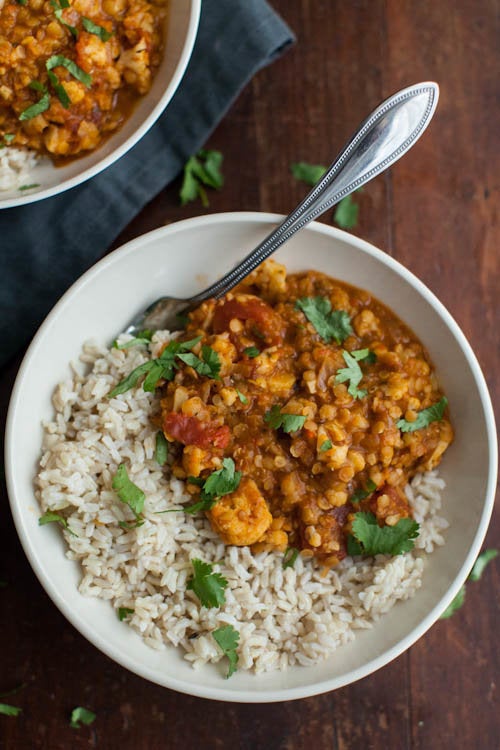 Lentil Meatballs With Indian Fenugreek Sauce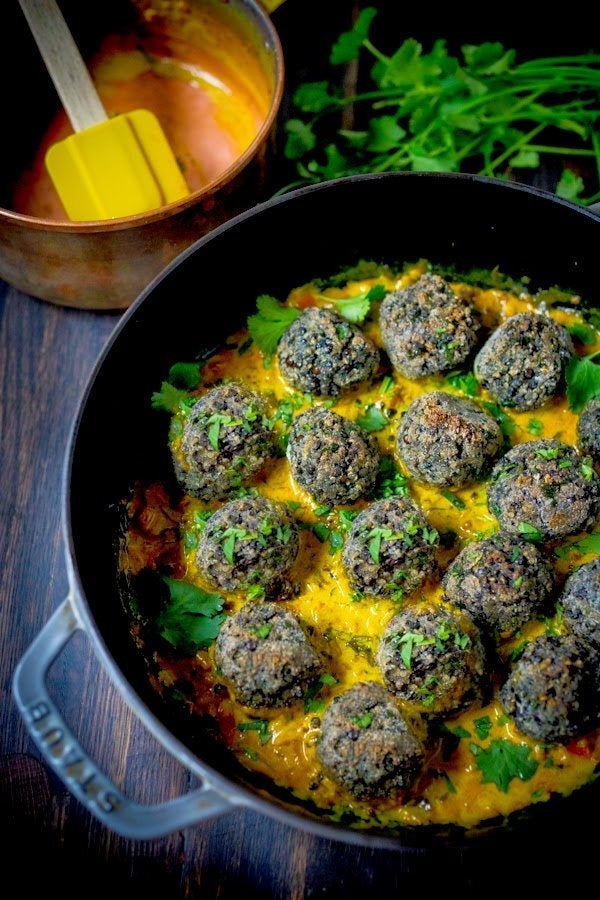 Spicy Black Bean And Lentil Chili With Cotija Guacamole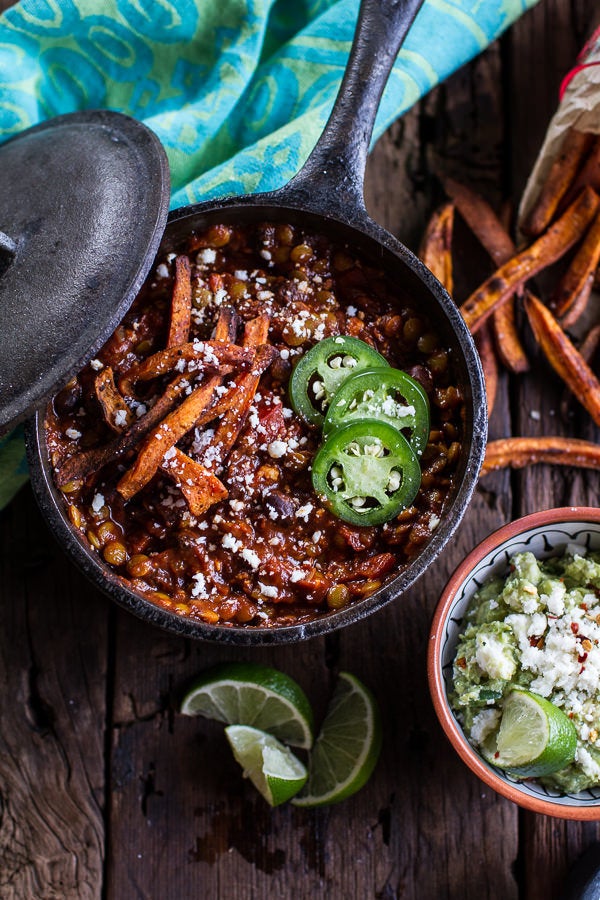 BBQ Blue Cheese Lentil 'Meat'balls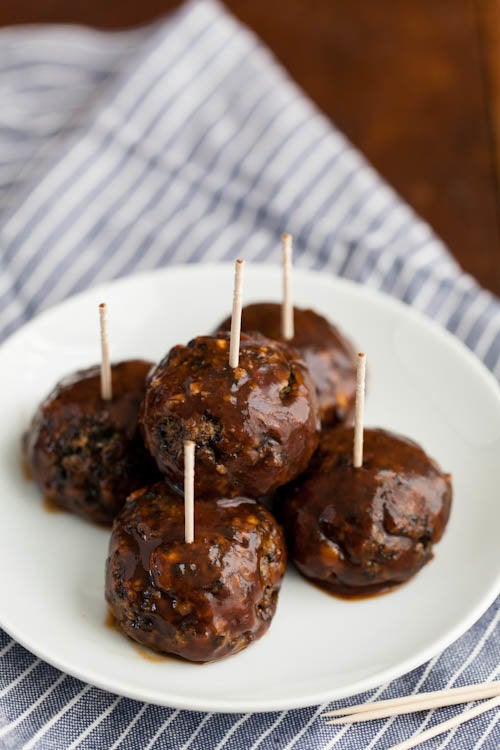 Ginger Peanut Lentil Burger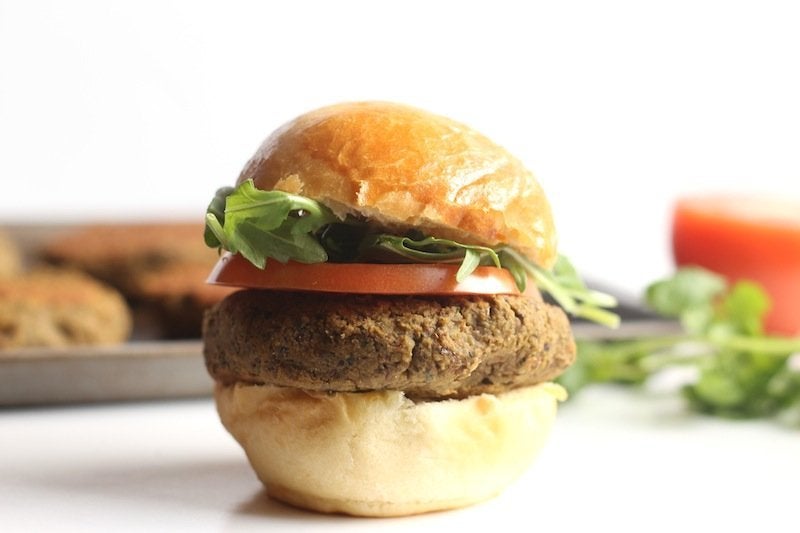 Crispy Berbere Chicken with Ethiopian Lentils