When the news broke, it was the most horrifying story we could have ever imagined. Shocked, terrified and in disbelief, we scrambled to call our loved ones and waited in horror for more information. This can't be. Not in our city. Not at this sanctuary, this place of celebration and acceptance. Not our friends and our family members.
Immediately following the tragic news, the city of Orlando gathered together in full force. We are hurt and reeling, but we are not broken.
"If you think that you're going to stab at the heart of us by doing this horrible, violent act -- you're not," said Orlando Commissioner, Patty Sheehan.
Billy Manes, Editor-in-Chief at Watermark Publishing Group, was interviewed on NBC following the massacre. "This is a very difficult time for us in the LGBT community. I don't even know if my friends are alive." He had just heard the news at 5 a.m. that morning.
Just a few hours before this horrific tragedy, seemingly unrelated, local music group Chakra Khan was taking the stage at their debut party. The venue was full, the crowd engaged, and the mood light with celebration. There is, however, in retrospect after the night's attack at Pulse nightclub, an eeriness to their performance that cannot, and should not, be ignored.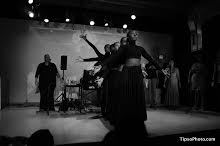 Alexandra Love is the group's vocalist and has been an artist in Orlando for over a decade. Her reputation precedes her as someone who is on the side of care, love, acceptance, and connecting with others in a very real way. Her recent album, Love Is At The Core, is full of songs touting the importance of self-awareness and unity, but one song on the album comes at a shudderingly important, parallel moment in our city's experience.
AL: "The record release was so full of love. We could feel it in the room, for all of the performers. It was so moving.
The show ended at midnight. We packed up, gave hugs and wished everyone a safe drive home.
The next morning I awoke to see multiple messages and texts from my mom. I called her back, she asked me if I was alright and told me what had happened. I just sat there, like I think so many of us were and still are, in shock. Not here. Orlando is not a place where this sort of thing happens. This can't be real. The full magnitude became apparent when I saw the post that Pulse nightclub had made on their Facebook page, "Everyone get out of Pulse and keep running." I just sat there, sobbing. How could someone do this?
It was then that I realized the significance of what had happened at our event just hours before the attack."
On the night of June 11th in Orlando, FL -- in another GLBTQ friendly venue, less than five miles from where the atrocities at Pulse nightclub took place -- Alexandra Love stepped up to the microphone to perform the third song of their set; a song simply titled, "Pulse."
A line from the song reads, "But we know better, we've sacrificed too many nights to violence, and too many days to shame."
It is too clear to ignore.
AL: I couldn't believe that we sang that song for the first time in Orlando, just hours before this horrible attack.
SB: The connection is palpable. What does this song represent?
AL: There has been so much intolerance in the media lately. It feels like we've been trapped in a tight circle of fear, acting from fear, and pushing ourselves further into isolation. This song is about trying to step out of that cycle, even just a bit, to change the entire trajectory and then continue on in a positive way. Loving, accepting, and being honest with ourselves is at the core of escaping this cycle of fear and intolerance.
SB: There's something more. Your song is clearly an anthem for this unthinkable experience. The lyrics of Pulse are so direct and hauntingly befitting, especially as we consider the victims of this violence to be a targeted group, primarily queer men of color.
AL: This is certainly the type of thing that I don't take lightly. It relates in a very real way. The lyrics are so eerie in this new context that's been created at the hands of a truly hateful person, but we have what it takes to come together through this atrocity. For ourselves and for each other, we are cultivating a love that's strong and that will surely last. Banding together as a city is essential, and we also have to be responsible for building up the love at the center of ourselves so that we can sustain it. Connecting with that unshakable inner core, that's how it lasts.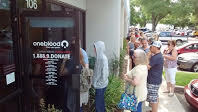 SB: The support is immense. How have you seen Orlando coming together now?
AL: We mobilized as a city right away. People are giving blood, donating supplies, helping to organize, offering free flights to Orlando for families and loved ones of the victims. There are real estate owners offering their homes as safe places for people to stay, coalitions, free grief counseling, meditations, yoga classes and self-care groups. There is also so much love and support coming from our friends in other cities. It's all so heavy, but we know that we've got to do absolutely everything we can.
It's a terrible way to experience it, but this is a movement now, and Orlando is not backing down. We're sort of walking the line right now between dealing with the shock and trauma of this horrific act and making sure we get the help to those who need it. But love IS the majority here, there is no doubt. It's so apparent in the way Orlando is handling this nightmare. Even in our immense grief, we are so strong together. I'm so proud to live in Orlando right now.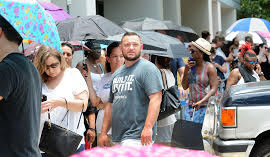 "It kind of reminds you that [he] is vastly outnumbered," said John Oliver in a statement about the tragedy.
SB: What message do you hope this song can deliver?
As musicians, this is part of what we have to give, a song that we hope can speak to people in a helpful way. If it can reach the ears of someone who feels different or ashamed, outcast or alone, then that's what we'd hope for.
Unity and genuine, self-care are key right now. We are all in this together, and we are responsible for the love we bring to this world as individuals. Now is the time to bring that love forth and to help it thrive and continue, which Orlando is doing in the greatest way any of us have ever seen. We help one another by being of service, and we help ourselves by being responsible for the love within.
Listen, read the lyrics, and download 'Pulse' below.
Listen and download Pulse for free Soundcloud
Or stream here.

_________
Pulse
We're putting out the call
The war outside is false
It echoes from within
Presents itself again
Isn't it strange
How we call the outside world
Crazy, deranged, insane
There's a pulse and it's fading
But we claim we're still alive
Through all the feelings we negate
We can do better
We've sacrificed
Too many thoughts to sadness
And the anger in our minds
We've praised perfection
Over connection, over connection
Pulse
We're putting out the call
The war outside is false
It echoes from within
Presents itself again
There's beauty on the other side
If they can keep us from getting there
Maybe we'll continue to fight
That's their hope
But peace is known from inside
Not behind imaginary lines
Your guess is good as mine
If they can keep us fleeing enemies
Maybe we'll continue to hide
All is dark, powered down our minds
For convenience
In a stream of imitation life
There's a pulse of denial
Like a lifeline, we're clinging tight
A place where others are to blame
And fame is worth any price they name
But we know better, we've sacrificed
Too many nights to violence
And too many days to shame
We've praised perfection
Over connection, over connection
Pulse
We're putting out the call
The war outside is false
It echoes from within
Presents itself again
- Alexandra Love
_________
Alexandra Love is a musician and artist in Orlando, Fl.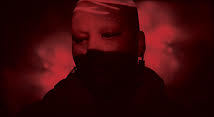 Susanna Barkataki is a healer, writer and teacher in Orlando, Fl.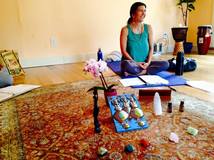 In Orlando: To find a donation center or Big Red Bus near you visit www.oneblood.org or call 1-8889DONATE.
REAL LIFE. REAL NEWS. REAL VOICES.
Help us tell more of the stories that matter from voices that too often remain unheard.