Every year folks buy great, big, orange pumpkins to carve into scary jack-o-lanterns. After a few weeks of sitting on the porch, they rot and we throw them out. It's tradition, but that doesn't mean it's the best use of this giant gourd. This year, we're recommending that you skip the faces and use that beautiful orange beast of a vegetable for something more useful. Turn it into a cooler.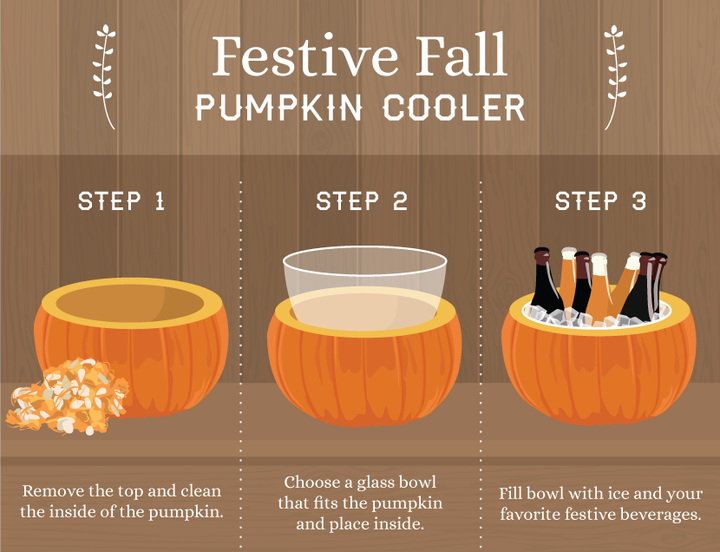 There's nothing like a pumpkin cooler to get the fall festivities feeling right. It's a great way to decorate AND keep beers cold for your Halloween party. Win win. And we have the fine folks at Fix.com to thank for this glorious idea.
There are a couple of things to keep in mind if you should wise up and decide to go the pumpkin cooler route this year. First, choose a large, wide pumpkin. Remember, you're going to have to fit a bowl in it. Two, do not carve a face into it. Three, consider embellishing it with paper bats or plastic spiders for a little more flair. Four, if you happen to throw your Halloween bash before the actual holiday, remove the bowl and carve a face into the pumpkin. The only thing better than a pumpkin cooler is one that can later be repurposed as a jack-o-lantern.
Popular in the Community