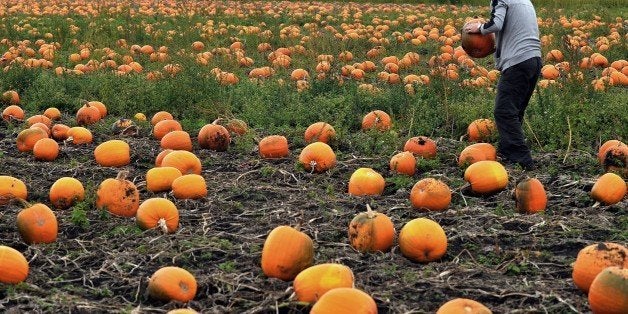 Halloween Jack-O-Lanterns may be the latest casualty of California's brutal drought.
California's parched pumpkin patches yielded smaller pumpkins that ripened unusually early this year -- or not at all -- leading to price hikes of as much as 15 percent, NBC News reported.
"Everyone's sizing is down because of heat or lack of water," John Boss, a farmer in Modesto, Calif., who has grown pumpkins since 2006, said in an interview aired Monday on public radio station KPCC.
He said fewer farms opted to grow water-intensive pumpkins this year, instead favoring crops such as almonds and alfalfa, which require less irrigation.
"Several plots of land that you would normally see corn or pumpkins on just weren't there this year," he said.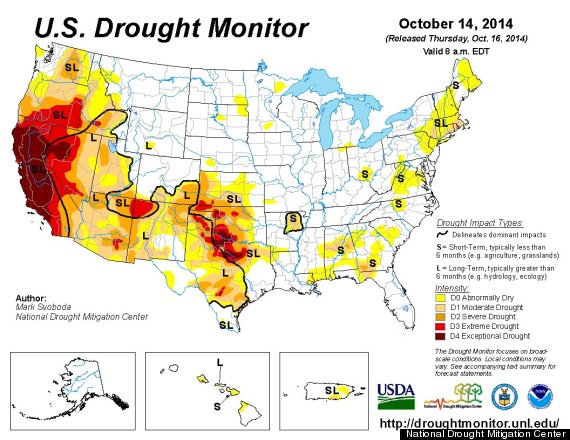 A heat map released Thursday by the National Drought Mitigation Center showed most of California in top-tier "exceptional drought" status.

But while the pumpkin pinch may hurt Halloween enthusiasts looking to carve Jack-O-Lanterns, pumpkin-flavored fall favorites won't be affected.
The "pumpkin spice" flavor popularized by the eponymous Starbucks latte contains no actual pumpkin. The flavoring is a blend of sugar, cinnamon, nutmeg and ginger -- all ingredients in pumpkin pie.
Pumpkin pie isn't what it claims to be, either. The ornate, orange pumpkins used for decoration and carving are too fibrous and watery to make the sweet, creamy pie filling.
Most of the canned mixes sold in grocery stores are instead made with a squash called "Dickinson pumpkin," specially developed by Libby's, a producer owned by food conglomerate Nestlé. According to the Agricultural Marketing Resource Center, the company cans about 85 percent of the world's pumpkin flavoring.
Grown almost entirely in Illinois, Nestlé's crop was unaffected by California's drought. Roz O'Hearn, a spokeswoman for Nestlé, said she doesn't expect any significant price hike from last year on its pie filling.
"We're in good shape," she told The Huffington Post. "There will be plenty of pumpkin for Halloween and Thanksgiving."