Pumpkins are pretty much synonymous with Halloween -- we pick (like these celebs did) our pumpkins and carve silly or scary faces on them to decorate our doorsteps for trick-or-treaters. Carving those Jack-o-lanterns is fun, but also messy -- and we're left with a bowl full of slimy, stringy seeds that often go in the trash. But instead of throwing those seeds out, why not use them up for recipes?
In the slideshow below you'll find all kinds of recipes from around the web for using up pumpkin seeds (a.k.a. pepitas), including brittle, bark, quick breads, muffins and as a topping for salads, soups and more. But if you don't want to carve a pumpkin to get to the seeds, you could also use store-bought seeds.
What's your favorite way to use pumpkin seeds? Leave a comment below.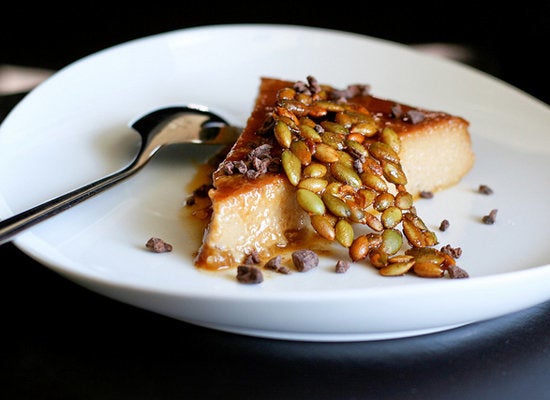 Pumpkin Seed Recipes