Marshmallow Peeps, those polarizing sugar-coated birds, are no longer solely reserved for Easter. The brand expanded its saccharine line beyond neon-colored chicks to serve up flocks of chocolate-covered, miniature and watermelon-flavored sweets.
Now they're releasing three new Peeps in special fall flavors exclusive to Target and their own online shop: Caramel Apple, Pumpkin Spice (obviously), and Candy Corn. Each type is dipped in a hardened shell called "fudge."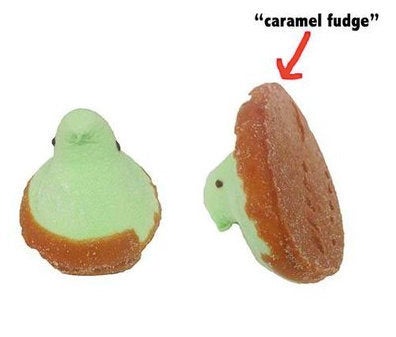 We got our hands on these itty bitty birds and thought we'd test them out before our bodies start physically rejecting all things pumpkin spice later this fall (PSL, we're waiting for ya). About a half dozen HuffPost editors were tasked with blindly tasting the marshmallow birds, and when the people spoke, the people had very disparate opinions -- as seems to be common with Peeps.

The Caramel Apple chick dipped in caramel fudge was the favorite. For the most part, testers had nice things to say about this little green guy, and all of them properly identified the flavor.
"Sweet and sour and everything nice."
"It seemed very sweet with a hint of sour so it felt a little wrong."
"My taste buds are rather confused, but I like it!"

The Pumpkin Spice Peep, dipped in white fudge, didn't garner quite as much positivity:
"This tastes like pumpkin chapstick."
"Tastes like a cinnamon roll. I'd eat it for breakfast."
"This has some sort of cinnamon thing going on, and it's f---ing disgusting."

"Totally gross."
"The white chocolate on the bottom is delightful. But once it's gone, I'm literally chewing sugar granules -- tastes like cotton candy on crack."
"No, thank you."
Peeps are unique in that every person seems to taste them differently. Some enjoy Peeps when they're hard and crusty, letting them sit in the package way past the expiration date. Others prefer Peeps roasted over an open fire or in s'mores form. And of course, there are those who prefer their Peeps kept far, far away. If you're intrigued by these particular birds above, you won't have to wait long: they should be in Target stores this month, and online by August 31.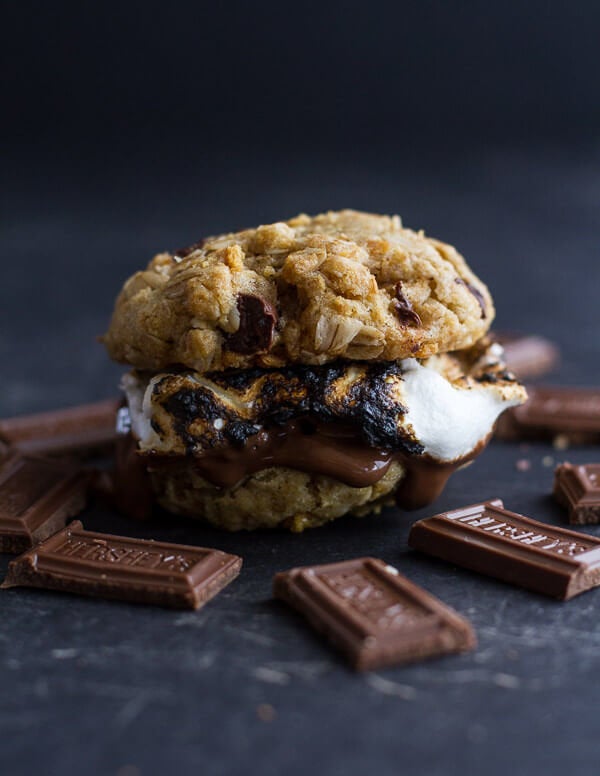 25 S'mores Recipes You Need Right Now
Related