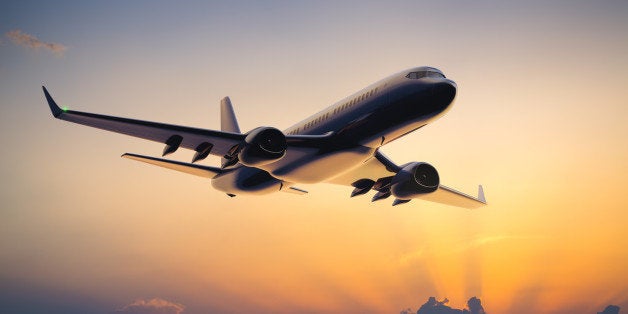 For passengers traveling with the kind of medical equipment that is usually unseen, that is personal and essential, air travel can feel like a divulgence, a plea, a battle: This is who I am. Am I allowed?
Last week and with that sense of vulnerability, Lauren Modeen, a breastfeeding mother of a baby girl, was lining up to board her second flight of the day. At a Delta gate in Atlanta's Hartsfield-Jackson International Airport, she was headed to Minneapolis for a four-day business trip, her child at home.
A careful planner, she had packed her standard carry-on with her breast pump, a purse, and a small cooler with ice packs to transport her breast milk. "The trip was my first time away from my daughter for an extended period," Modeen says. "I was very nervous about how my body, my milk supply, would respond."
She had scrutinized Delta's policies: Like many other airlines, it allows one carry-on bag and one personal item on board. Medical devices, which breast pumps are considered, don't count toward the carry-on allowance, and, per Delta's website, both breastfeeding and pumps are permitted on all of the airline's flights.
The Delta gate agent exercised her own understanding, however. She wouldn't allow Modeen to board the flight with her breast pump, noting that all the passengers had to check their bags -- starting with Modeen. But once she was on the jet bridge, Modeen noticed that some of the passengers behind her were carrying suitcases.
"I am absolutely infuriated," she tweeted to Delta. "This gate agent lied to me and humiliated me for trying to bring on my breast pump."
Breastfeeding is an area ripe for tangled public discourse about sexism and expectation, overexposure and Puritanism, mother's rights and women's rights, working motherhood and stay-at-home parenting, nutrition and science, convenience and cost, entitlement and class, encouragement and pressure. At the center of the fray are mothers like Modeen, who ultimately and simply want women to have a the freedom to supply, if they can and if they choose, what the American Academy of Pediatrics puts forth as the preferred source of nutrition for the first six months of life.
She's starting with planes and has launched a Facebook page, Boobs on Board, to encourage airlines to standardize and implement their pro-breastfeeding and breast-pumping policies. These efforts "may put many mothers at ease," Modeen writes.
By the time she picked up her bags in Minneapolis, Modeen hadn't pumped for eight hours. Delta has since apologized. But the movement has already started: the stories are pouring in from women who gone through similar experiences, Modeen says: "So many are never heard."