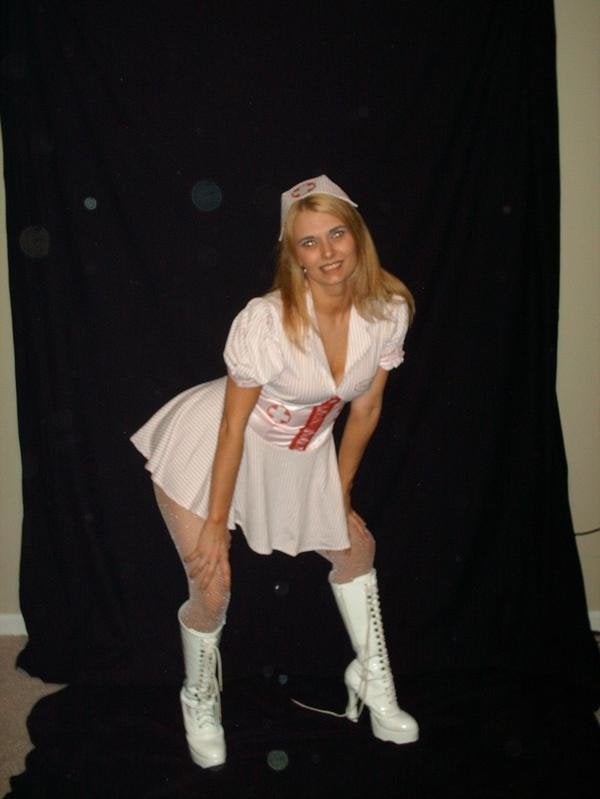 A Kentucky woman was arrested last week for allegedly punching her 10-year-old son in the face -- during an anger management course.
Misty Lawson, 30, a self-described "professional baby maker" on her Facebook page, punched her son in the face and body several times during an in-home, state-mandated class aimed at curbing her anger, according to The Weekly Vice.
Cops said that the assault left the boy with a knuckle-shaped imprint on his face, all because he allegedly called his mom a "bitch."
Luckily, a counselor witnessed the alleged assault and called police, who reported the incident to Child Protective Services, WDRB reported. Lawson was arrested and charged with fourth-degree assault.
But it's not Lawson's first run-in with the law, or her first fit of anger -- her social network pages are full of it.
"Bitch don't b mad cause I had him 1st! On my level u will never be! F--k [Expletive Deleted] you bitch get like me!" Lawson rages at a nameless person on her MySpace page, continuing on her rant in another post, "I am a good person but a lil rough around da edges. I have a hot temper wit a short fuse."
In June 2011, Lawson and her "man" Derek Noel were arrested for allegedly leaving their then 9- and 12-year-old kids in the back seat of a hot car while they got their pictures taken, according to WDRB.
Lawson has a long rap sheet to go with her newest arrest, including possession of stolen property, marijuana possession, menacing, resisting arrest and contempt of court.
REAL LIFE. REAL NEWS. REAL VOICES.
Help us tell more of the stories that matter from voices that too often remain unheard.
BEFORE YOU GO
PHOTO GALLERY
Dumb Criminals: Mugshot Gallery