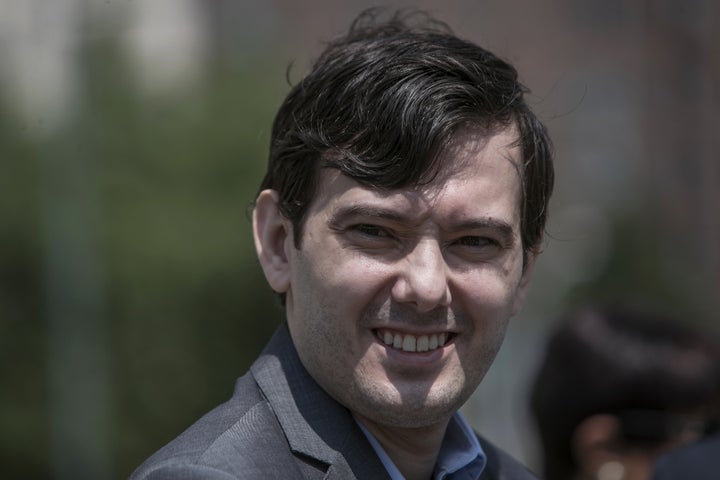 The pharmaceutical executive who wanted to make HIV patients pay through the nose for medication is now willing to get punched in the nose as an act of charity.
Martin Shkreli, aka Pharma Bro, said he is currently auctioning off the chance to punch him in the face to raise money for the family of Mike Kulich, his former PR consultant who died in his sleep on Saturday morning.
Kulich, 29, left behind a young son who had just finished treatment for leukemia.
Shkreli promised to match the winning bid "to a certain point," and is willing to let the winner use a proxy puncher such as Mike Tyson to land the blow.
The winner can also film the punch for posterity.
So far, demand seems fairly high, according to Shkreli.
That same month, he got his client, XHamster.com, to ban all porn users from North Carolina until the state repealed House Bill 2, a law passed in March that prevents cities and counties in the state from passing measures that protect the rights of LGBT individuals.
Kulich also offered porn contracts to people such as Amanda Knox, who spent almost four years in an Italian prison following the 2007 murder of Meredith Kercher, former Gawker CEO Nick Denton, and every viral celebrity in between.
Before his death, Kulich was working on getting Corey Feldman to do a live concert for his newest client, Pornhub.
Although some Twitter users have commented that the classy thing to do would be to donate the money without publicizing it, Shkreli believes doing it this way is actually a sweet tribute to Kulich.
"Mike architected my publicity stunts & I bet he is watching, smiling," he said on Twitter.
Not sure if you want to break the bank just to break Shkreli's face? Maybe these photos will help. It's for a good cause.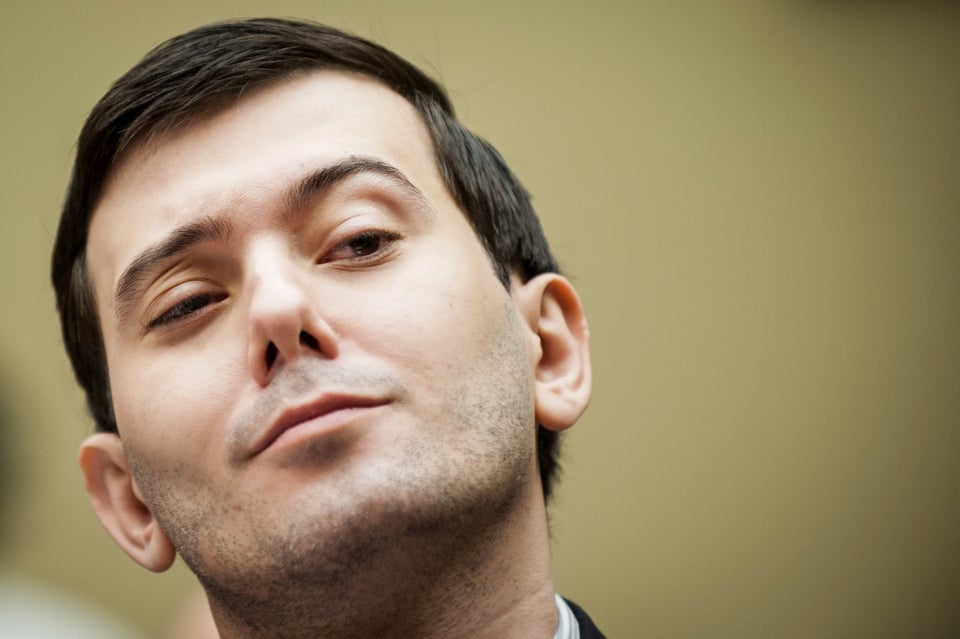 Martin Shkreli Faces
UPDATE: 5:00 p.m. ― Shkreli created an eBay page where he *was* auctioning off the chance to have a photo autographed in person, but the link was removed shortly after it was posted.
"You must provide the photo and he will autograph it, in person, in the city of your choosing in the United States.

As a special bonus prize, you will also be entitled to one slap or punch directed at Mr. Shkreli. If you win the auction for the autograph, you will also be entitled to transfer the slap or punch to a third-party. You may videotape the autographing event/ceremony."
Shkreli said the slap may be "of any velocity and any location" while a punch must be "a reasonable velocity and location."
The current bid is $10,001.
Shkreli said those who don't want to slap him can instead join him for dinner.
"I know I have a lot of fans out there!" he wrote.
Related
Popular in the Community