 The verdict from pundits was clear on Wednesday night: President Obama just didn't bring it.
Even Andrew Sullivan, as fervent an Obama defender as there is in the commentariat, agreed with that sentiment. "How is Obama's closing so fucking sad, confused, lame?" he tweeted. "He choked. He lost. He may even have lost election tonight."
"The View" and Current TV host Joy Behar — also a big Obama fan — was equally tough, writing, "Obama blew it. I hate to say it but Romney was lying and Obama didn't hit him on it." CNN's John King also wondered where the president's attacks were, noting that the night passed without mentions of Bain Capital and Romney's 47% remarks. "The Obama campaign has spent millions and months saying Mitt Romney is this heartless guy... we didn't hear anything like that from the president," he remarked.
The reaction from MSNBC was the fiercest, with Chris Matthews raging over Obama. "Where was Obama tonight?!" he cried. "What was he doing tonight? He went in disarmed!"
CNN contributors also criticized the president over the way he appeared next to Mitt Romney. Republican Alex Castellanos said that Obama seemed "almost condescending" at the beginning of the debate, while Gloria Borger observed that he "wouldn't really engage with [Romney], whereas Mitt Romney would sort of take him on on every issue."
David Gergen offered, "I don't think anyone's ever spoken to him like that over the last four years. I think he found that not only surprising but offensive in some ways... it looked like he was angry at times."
Fox News was markedly less tough on Obama's performance, with Brit Hume and Joe Trippi praising Mitt Romney. Chris Wallace said that Obama seemed "nervous," "ill at ease" and "off his game."
More than anything, there was a wearying feeling to the evening, which saw a chaotic debate format and many stumbles by moderator Jim Lehrer. Perhaps Whoopi Goldberg summed up the night the best:
Related
Before You Go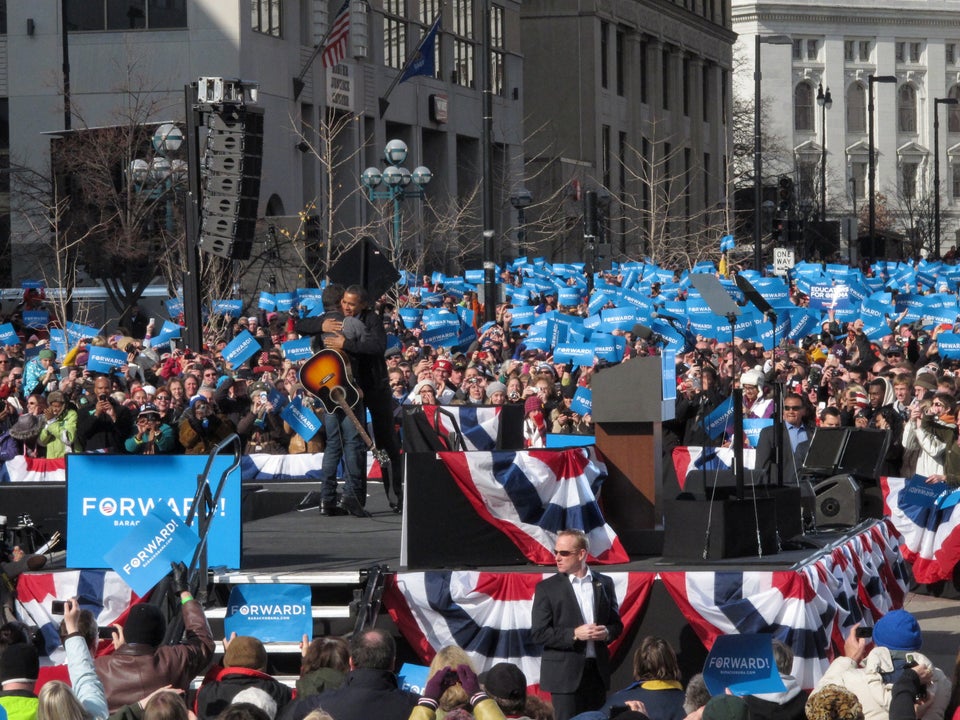 President Obama Campaigns
Popular in the Community