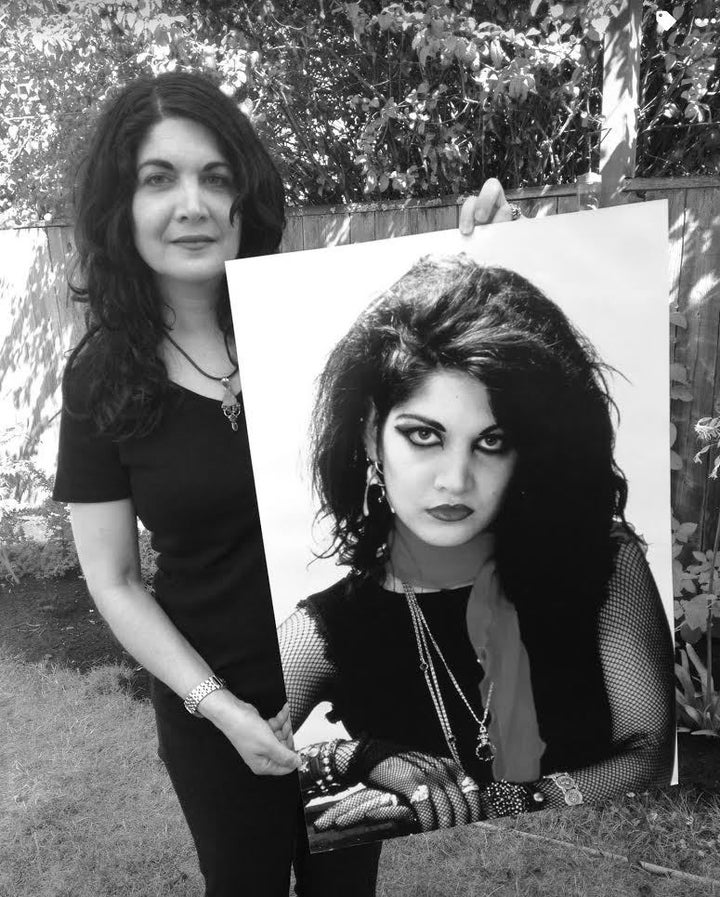 Alison Braun, the legendary photographer of Southern California's early punk rock scene, is taking a punk outlook on the state of the United States since the election of Donald Trump.
"I'm a punk rocker," she said. "Burn the shit down."
She's not being sarcastic or metaphorical. "After the election, I started writing checks to the ACLU, Planned Parenthood, NARAL, ADL, Sierra Club," she shared in a recent phone interview. "But I realized that was not enough, so I started calling my representatives. But that wasn't enough either."
"When I marched with thousands of other women, I realized that the only way for people to truly mobilize is when they're uncomfortable," she said. Without the willingness of people to stand up and be "uncomfortable" during these dark times, nothing will change, she believes.
When Braun and hundreds of thousands of others joined Women's Marches in January, it was just 48 hours before Trump, surrounded by a group of white men, signed a "global gag rule" which bans many foreign organizations that receive American aid from counseling women about abortion. That turn of events accelerated her radicalization.
Braun has been standing up, and standing out, since 1980, when she and I were too young to drive. Our fathers dropped us off at venues such as the Whisky A Go Go in Hollywood to attend gigs featuring punk bands such as the Circle Jerks, Wasted Youth, and 45 Grave.
Braun started taking photographs of bands with a Pentax K100, a gift from her father. "I began using my camera as a way to gain free admittance to music clubs," she said. "In exchange for a spot on the band's guest list, I traded copies of the photos I shot of the bands that played there."
Today, she is renowned for her breathtaking shots of punk luminaries such as Henry Rollins, Joey Ramone, Dead Kennedys' Jello Biafra, Social Distortion's Mike Ness, Circle One's John Macias, and hundreds of others.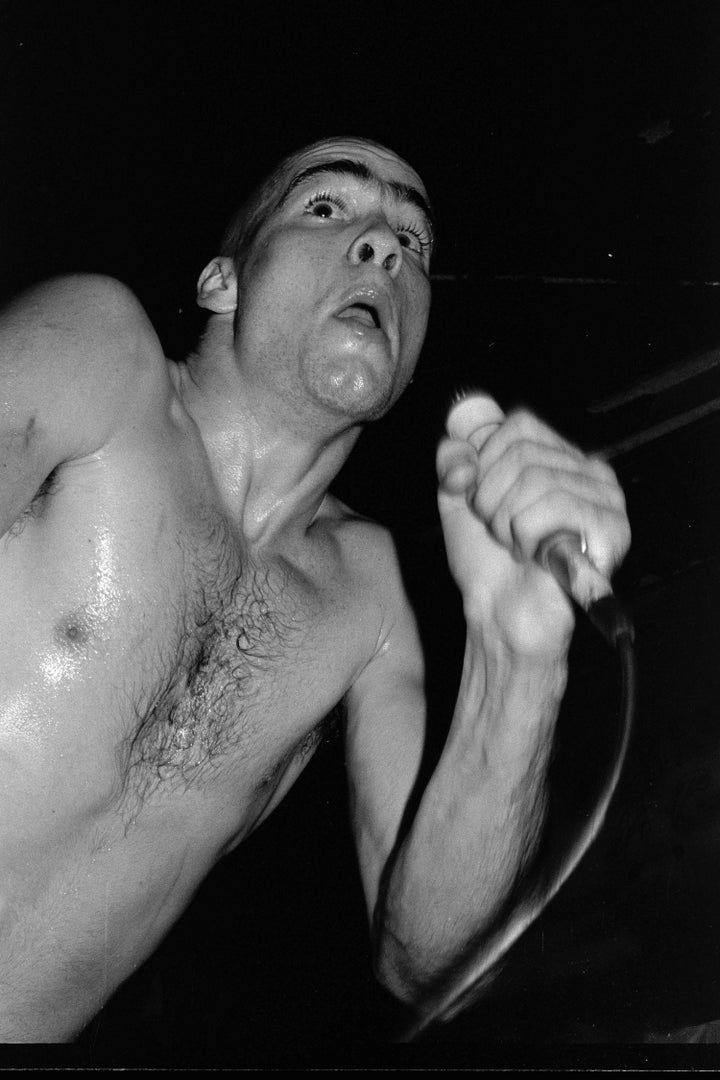 During the workweek, she said, "I have a professional obligation to my job. I work hard and pay taxes." But last fall's election shook off any complacency she had been feeling.
"This election radicalized me," she said. "That guy in the White House made me very uncomfortable. Never in my life had I thought, wow, I need to do more than just look inwards towards my career. I need to look outwards towards the young women that are going to follow behind me. I have to pick up that torch now to ensure that they will be as comfortable as I was up until this point.'"
"In the early 80's punk scene, as a photographer and a writer, I was one of the only girls in the room," she told me. "I was surrounded by men and had to maneuver as an equal. There were women out there, but most of the bands, most of the writers, were dudes. My parents raised me to be independent and curious, and I came of age empowered to be myself as a strong woman. I learned to respect people and gain the respect of people. "
In the Trump era, people need to exert that same kind of power as forcefully as they can, she believes.
"Paul Ryan doesn't care if you leave a voice mail on his answering machine," she said. "Show up at his house, and picket the school that his children go to, and do the same things that the Tea Party did to doctors that provide abortions (their houses got picketed). As soon as we start showing up where they work and where they live, that will spread the discomfort and affect change. They can run from town halls, but they eventually have to go home. And we should be waiting there."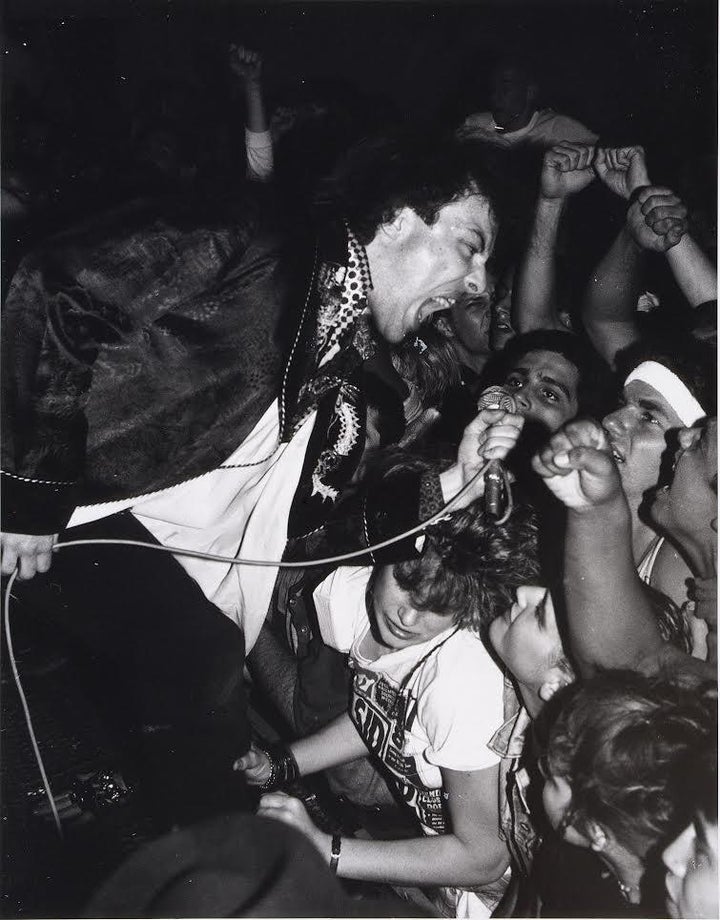 Braun is even planning to protest on very personal level--by changing her own last name. She's undoing a change that her father made in the 1940s. Back then, her father, who fought for this country in World War II, shortened the family name from Braunstein to Braun to make it sound less Jewish. He wanted to blunt the anti-Semitism he had been subjected to.
Braun's paternal grandparents had fled Russia to escape pogroms, an organized massacre of Jews. Since Trump's ascendance, she said, "I am angry that the country my father fought for more closely resembles the country his parents fled." So she's going back to the name Braunstein, in protest.
"My father changed his name in a time of uncertainty and fear," she said. "I'm changing it back because I feel uncertainty, but I don't have fear."
At a time when anti-Semitism and hatred for minorities are percolating on the surface of a country that was once a relative haven of acceptance, Braun's name change is a brazen, confrontational and inherently punk choice.
"I'm uncomfortable," the former Alison Braun, now Alison Braunstein, said. "I've reached the point of action."
Related
Popular in the Community