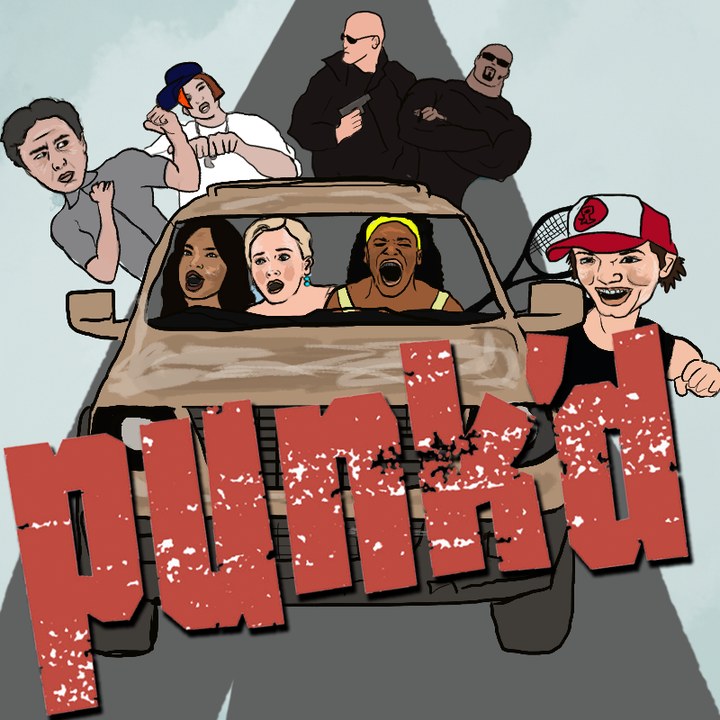 Serena Williams almost started to cry as she drove the Ford SUV through traffic at speeds approaching 100 miles per hour.
Her voice shook as she spoke. It was easy to understand why. In front of Williams, an Escalade with two abducted children inside of it ― one of them a baby ― was racing along palm tree-lined Ventura Boulevard in Los Angeles at dangerous speeds. Next to Williams was the baby's mother, who was also the other child's aunt.
"I'm almost crying for your baby," Williams said to the woman. Overwhelmed by the weight of the situation, the tennis star took one hand off the wheel and held it over her heart.
Just minutes before, Williams had been waiting in the Ford SUV for her friend to use the bathroom. She was parked in a strip mall lot, where she had met the woman now seated next to her during the chase. As Serena witnessed in the parking lot, the woman's teenage nephew had locked himself and her baby in a neighboring Escalade because the supposed aunt wouldn't buy him coffee. Then, Williams watched the teenager jump into the driver's seat of the car and speed away.
The aunt could have called the police. But instead, Williams acted fast, telling the mother and Williams' friend, Jackie Long, to hop into the Ford SUV. Then, the chase began. But when she finally caught up to the Escalade, she saw something strange: The teenager was no longer driving the car; an unfamiliar man was.
Unbeknownst to Williams, she wasn't the only person chasing down Ventura Boulevard at that moment. Just behind Williams, multiple cars were following her, too. Inside the trailing cars sat employees of the MTV prank show "Punk'd," who were barking instructions over radio waves to people in both Williams' car and the Escalade.
The aunt and her nephew, it ended up, weren't related at all, but two actors on the show. The baby inside the car in front of Williams? A doll. And the Ford SUV Williams found herself driving? Fixed with multiple hidden cameras that were filming Williams' every word and move.
The showrunners had never expected Williams to grab the wheel of the Ford SUV and chase after the abductor. Williams' friend Jackie, who was in on the prank, was supposed to drive. "[But] as things always seem to do on 'Punk'd,' [the prank] went a bit differently than expected," Rob Pinkston, who played the teenager for the prank, told The Huffington Post.
The "Punk'd" team decided to run with it anyway once Williams took control. "I had ["Punk'd" co-creators] Jason [Goldberg] and Ashton [Kutcher] in my ear during the bit, and they told us to keep going, as long as it was safe," Pinkston said.
"I think we stretched the 'safe' part a bit ... But it was worth it in the end."
Exactly what "safe" meant, however, was open to some interpretation. In the moment, Pinkston felt like he needed to take the prank as far as he could to impress his bosses and keep his job. "I think we stretched the 'safe' part a bit," he said. "But it was worth it in the end."
Julia Wolov, who played the aunt, said in an interview with HuffPost that she remembers feeling terrified as she sat in the passenger seat next to Williams, watching the speedometer climb.
While Williams tried to catch up with the supposed abductor, Jon Huck, a producer who had been hiding in the back of the Escalade, took the wheel from Pinkston (who had only a learner's permit at the time), which explained the unfamiliar man Williams saw in the car. In Wolov's recollection, Williams assumed Huck had somehow abducted the kids once they left the parking lot, raising the stakes in her eyes even higher.
"She didn't know it was a prank, so her reaction could have been more dangerous there than it was," admitted Huck.
"Jon [Huck] wanted to save the sketch and escape Serena, and I wanted to keep my job ― let alone survive the car chase!" said Pinkston.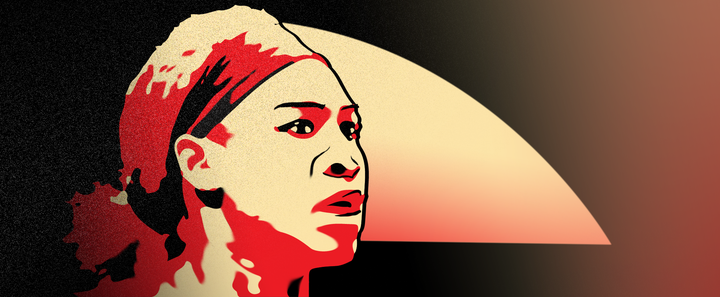 The prank was featured in the third episode of Season 4. But when it aired on March 20, 2005, there was no indication whatsoever that a high-speed chase had ever occurred. Williams drove Wolov around Los Angeles in the televised scene, but the editing makes it appear she was told pretty quickly to just drive to a location the nephew had gone to. Then, she gets there and Ashton Kutcher jumps out. Odd as that might seem now, many of the more questionable moments in "Punk'd" history never made the show.
Last year, Kutcher and his longtime friend, actor Danny Masterson, who Kutcher once pranked on the reality series, bragged on "The Late Late Show with James Corden" that they still had lots of "Punk'd" footage that was too compromising to air. "The footage that doesn't make it on is incriminating to say the least," Masterson said.
Those who were involved in "Punk'd" agree, if perhaps not in the way Masterson implied. HuffPost spoke to "Punk'd" actors and writers for this piece, as well as a producer and the show's head lawyer, who oversaw risk management for MTV productions on the West Coast. Most of those interviewed worked on the show in the mid-2000s, during the middle of its original run. What emerged is a portrait of a show that at times stretched the limits of safety.
When reached for comment, Kutcher only had a brief statement about the conclusion made by his "Punk'd" co-workers. "I'm sure that The Huffington Post took the time to interview the lawyers that 'Punk'd' had on set for every-single-episode," said Kutcher. "The primary responsibility of these lawyers was to ensure that at no point in time were we breaking any laws or endangering anyone, in any way."
"I sort of felt like I was the referee in a basketball game, but one where it was decided to let the players play and not call too many fouls."
Jeffrey Schneider, who was head lawyer for the show, used a sports metaphor to describe his role. "I sort of felt like I was the referee in a basketball game, but one where it was decided to let the players play and not call too many fouls," he said.
No one ever sustained a significant injury during filming. But multiple actors who spoke to HuffPost felt the show put their safety, as well as the safety of some of the celebrities, at risk. That no one ever got hurt is to the credit of Kutcher, Goldberg and Schneider, who developed a system of calculated risk in which their pranks could operate. (Jason Goldberg's representation originally agreed to do an interview for this article and then declined. MTV's current legal team also declined to comment.)
Certainly some luck was involved, too. The show created moments, such as the Williams chase, that easily could have turned dangerous had things gone ever-so-slightly different. The benchmark set by "Punk'd" influenced a decade of reality shows. But reaching those highs sometimes required some questionable risks along the way.
When MTV hired Schneider in 2003, "Punk'd" had only just started. The lawyer had been tasked with overseeing business affairs in the television channel's West Coast office. But what he found, he said, was a company with "no systematic approach to legal issues that came up during [TV] production." He made it his mission to fix that, "Punk'd" included.
"The problem with a lot of the other lawyers back then ― particularly on reality television ― [was] they were either really, really, really rule-bound and they just decided that they didn't want to take any risk at all, or they didn't have any idea what they were doing and they just let everything go," he said. "We tried to balance it."
Schneider decided to work closely with the "Punk'd" producers, vetting the show's proposed pranks and providing on-site instruction as to whether a prank should be stopped. Looking back on the show, however, he's less struck by the risks it took than with the ability of those involved to make sure everything stayed just safe enough.
"It was a revolutionary show in that we were able to do things that seemed very risky and very wild and out-there but we did it, I think, in a very controlled and very responsible way," he said. "I think it was a model for all the hidden camera shows that followed."
He added, "It was as safe as you can make a show like that."
"Punk'd" actors felt intense pressure not to bail on pranks.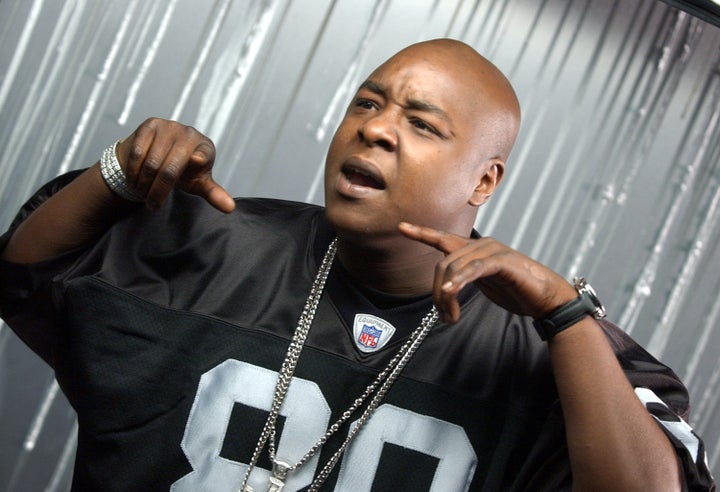 Julia Wolov, the actress who rode in the car with Serena Williams, had worked on other prank shows before "Punk'd," including Oxygen's "Girls Behaving Badly." But in her opinion, Kutcher and Goldberg's show was both "the most terrifying and the most intense." The actors often felt they needed to pull off the prank to Goldberg's specifications, whatever they were, or risk losing their jobs.
Another actor on Season 4, Jordan Black, said of Goldberg, "He would really be going over beat-by-beat exactly what he wanted us to do and what he needed from us ― sort of putting the fear of God into us [to] not screw this up … So there was a lot of that pressure."
It wasn't just that they only had one shot at these pranks, but they had to move fast. "I remember just sweating, being really nervous sometimes. Because you really only have one chance," said Wolov. "Kirsten Dunst is not going to stay an extra 20 minutes!"
Wolov still remembers preparing to prank the rapper Jadakiss. The prank involved Wolov and another "Punk'd" actress, Dana Goodman, attempting to push Jadakiss to a boiling point. Producers warned that he could be armed.
Wolov recalls being told, "But don't worry about it ― just keep going."
For the Jadakiss prank, Goodman, working with Wolov, was asked to yell in the rapper's face. Even though she had been told Jadakiss might have a gun, she was still willing to go through with it. "It was like one of our first jobs and it was way better than waiting tables," Goodman said. "Whatever they wanted us to do, we would have done."
Nothing transpired during the prank, however, to suggest that Jadakiss had actually been armed, and his management team declined to comment for this article.
Guns got pulled often enough that "Punk'd" producers created loose guidelines to deal with them.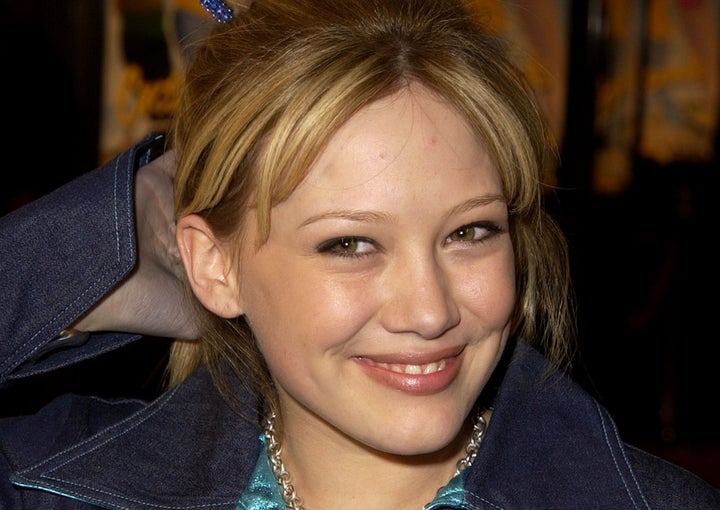 For part of a Season 2 prank, "Punk'd" production crew members and Schneider tailed Hilary Duff in a car. The show had orchestrated a fake driving lesson for the young star and Schneider's associates in the car were there to film from behind and make sure the vehicle-based gags didn't get out of hand.
But when a separate car, not related to the "Punk'd" crew, pulled alongside Schneider's out of the blue, the situation quickly changed. "I roll down my window and [the driver] looks at me with this weird face," the lawyer said. "He raises his left arm and he's got a gun in it." Schneider started hastily explaining he was working on a prank show. Then suddenly, the gunman drove away without explanation.
"Whenever you're shooting in public, you never know unless you control the set what will happen," said Schneider, who still doesn't know why the man with the gun was there.
But other gun-related stories on "Punk'd" were less mysterious. As the lawyer recalled to HuffPost, that same season, a member of Outkast's entourage admitted to Schneider that he was on the point of pulling out his gun on a "Punk'd" actor during a prank. And as multiple sources confirmed to HuffPost, when the show tried to prank The Black Eyed Peas for Season 3, an entourage member did draw his gun.
"We decided from that point forward, we needed to have a different way of dealing with this," Schneider said.
"If you see a weapon, it's over. It's done. Let's reveal, and we'll go after somebody else on a different day."
Producer Huck said the policy became, "If you see a weapon, it's over. It's done. Let's reveal, and we'll go after somebody else on a different day." According to Schneider, however, "Punk'd" producers stopped short of telling celebrities' friends they couldn't be armed. "We just wanted them to be informed [the prank] was going on," he said.
At least in one instance, a "Punk'd" actor felt rushed through safety training.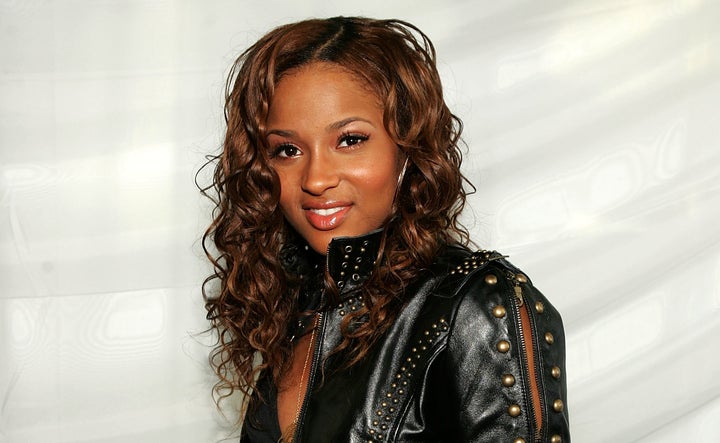 For Season 4, "Punk'd" producers tasked actor Jordan Black with getting into a road rage-related incident while playing Ciara's driver.
"The scary part was I had to jerk the car at a certain point," Black said. "I had to jerk my car as if I was going to ram [another car]."
The task would have been a complicated one even for a stuntman. But Black was not a professional stunt driver, and he only received an afternoon's worth of training before the prank started. "To me, it should take months [of training] to do a stunt like that," Black said. He still remembers feeling nervous in the lead-up to the prank.
Schneider noted that the team sometimes cut pranks short if they seemed to have become too risky ― 'Punk'd' actor Chris Elwood said on one occasion the team stopped a prank when it appeared Steve Austin might punch him ― but he also admitted he could "totally understand" if actors felt pressured to attempt pranks that potentially seemed unsafe to them.
"I do think, whether spoken or unspoken, there was a bit of pressure from the production crew [not to bail on a prank]," Schneider said, adding that he felt he had the backing of his bosses at MTV to stop any prank he and his team saw as too dangerous.
Zach Braff once got so mad during a prank that he started punching one of the "Punk'd" actors.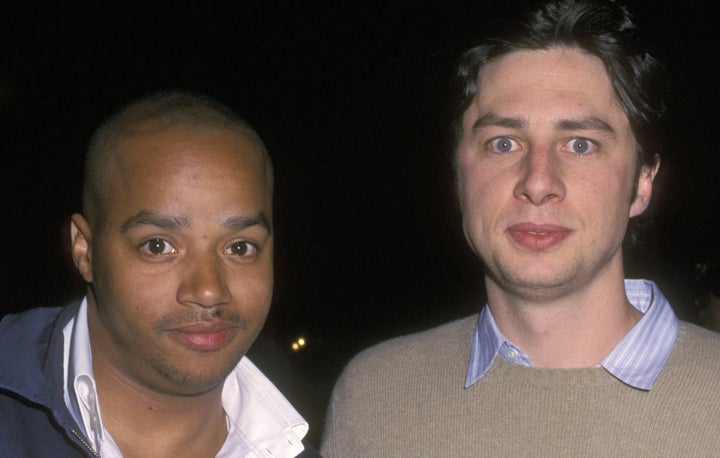 Rob Pinkston was among the teens tasked with pranking Zach Braff for Season 4. The plan was to spray fake graffiti ― that could later be washed off ― on Braff's new Porsche while his friend and fellow "Scrubs" actor Donald Faison distracted him at a nearby convenience store.
But when the seemingly mild-mannered Braff spotted the group of teens, he bolted after them, screaming profanities. "I was wearing really baggy clothes that I couldn't run in very well," Pinkston said. To escape the enraged Braff, Pinkston decided to run toward Chris Elwood, who was playing a security guard.
"He definitely wanted to stomp the ever-living crap out of this kid."
Braff swung at Pinkston a couple times, but the baggy clothes and Elwood's arms ended up shielding his body. "Zach tried to pummel Rob, but instead pummeled my arm," Elwood said. "He basically hit my arm as he was trying to hit this kid. He definitely wanted to stomp the ever-living crap out of this kid."
"I felt the swings hit the jacket, which was terrifying," Pinkston said.
The "Punk'd" team ended up cutting Braff's punches from the final edit of the show, while leaving Braff's profanity-laden tirade. Neither Braff's nor Faison's publicists responded to multiple requests for comment.
Every scene filmed in California may have technically been illegal.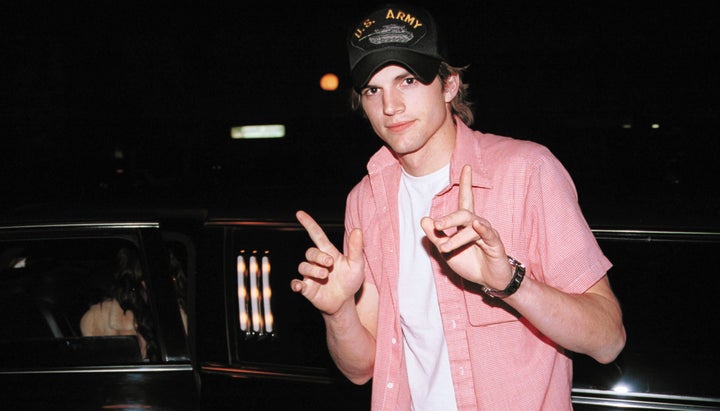 "The problem is," lawyer Schneider said, "Every time we filmed in California we were breaking the law, because California is a state that requires all parties who are being taped to know they are being taped or else you're violating the hidden recording laws in California. So we made a conscious decision every time we shot a bit in California that we were going to violate the law."
MTV's current legal team chose not to respond to Schneider's claim that "Punk'd" broke California laws during its filming, nor did they provide comment more generally. But California's wiretapping law does require "two-party consent," which means it is a crime in the state to record or eavesdrop on confidential communication, including a private conversation or telephone call, without the consent of all parties in the conversation. There can be exceptions, including situations where there is no reasonable expectation of privacy.
That would make it necessary for the "Punk'd" lawyers to have at least some of the celebrities involved sign documents that prevented any legal action against the show, which apparently happened. But Schneider said his team was never too worried about a lawsuit in the off-chance somebody refused to sign, either.
"No one was going to sue us because celebrities don't want to sue MTV," he said.
As show producer Huck further explained, getting pranked on "Punk'd" eventually became something of a "badge of honor" for celebrities. "It kind of meant that you were somebody or you were going to be somebody," he said.
"Superwoman" Serena Williams truly earned the "Punk'd" actors' respect.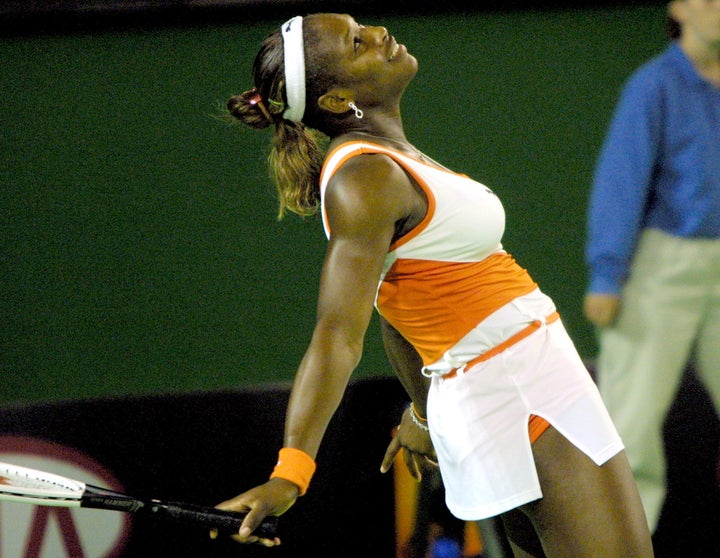 Near the end of the prank on Serena Williams, the actors lured the tennis star to a parking lot, where Kutcher awaited. Once Williams saw the "Punk'd" co-creator, she collapsed to the ground out of relief.
Schneider had not been on location for this prank, due to other duties with the legal department that day. By his estimate, he missed about 10 percent of the shoots. He would have an outside consultant manage those instances.
Of the Williams prank, Schneider said, "I remember when [the consultant, the name of which escaped him] came back and gave her post-shoot report on that. She expressed some concern but she didn't make it seem like it was a really dangerous situation, so I don't know."
Williams' feeling of relief was shared by the cast and crew. What just a few short minutes before seemed like a dangerous gamble ― to those inside the cars at least ― had paid off in the ultimate way: Serena Williams had been successfully "Punk'd."
But she had also earned the "Punk'd" actors' respect with her willingness to risk her own safety to help children she didn't know. Pinkston, who played the young teenager that Williams chased, likened her to "Superwoman." Wolov, the woman who was next to Williams in the car, said, "She was like a hero."
"It made her look amazing," she added.
"Punk'd" had a way of capturing unknown aspects of celebrities' personalities. For some, like Zach Braff, that wasn't great. For Williams, it was ― even if you never would have known from the episode. But what tied all the celebrities together is perhaps best summarized by something Wolov said about Williams' reaction.
"She could not believe it happened to her."
Edited by Maxwell Strachan and Samantha Storey.
Popular in the Community