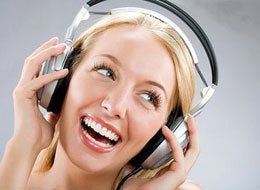 With the exception of Capitalist Casualties and a few other standouts, meaningful, emotive, exciting, yet "traditional" sounding punk records have been few and far between over the past fifteen years. Punk's spirit, however, formed out of frustration, speed and anger rooted in anarcho-capitalist/primitivist intellectualism has remained strong, rearing its head in ground-breaking noise acts like Arab on Radar in the mid 1990s or seminal math rock albums like Ex-Models' Zoo Psychology or The Locust's Plague Soundscapes in the early 2000s.
Now, in 2008, New York City punk foursome, Cutter, seek to change all that. Formed in the early fall of 2007, the band, composed of Jeremy Villalobos on drums, Tia Vincent on bass, Ben Greenberg on guitar, and Joe Somar on vocals, has produced two recordings on the label Work To Death. Despite their youth, the band members are veterans of the underground music world: Jeremy played with Wives, who have since attained impressive commercial success under the name No Age, in Los Angeles. Ben, a heralded jazz guitarist has been involved in several New York Projects, most notably the avant-rock trio Zs. Tia and Joe have also spent years playing shows as members of The Fugue in New York's underground hardcore circuit.
This newly formed punk "super group" wasted little time getting down to business. Purists, Cutter released its recordings as a four track 7, Slang, and a twenty-two track tape, Dough. The formats fall into long line of traditionally inaccessible punk EPs and demos, often later re-released as iTunes-friendly 50 song discographies.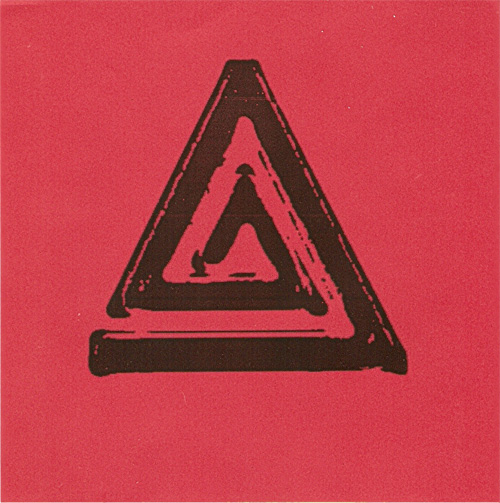 The 7"'s A side commences with "Correspondence School." It begins with a drawn out chain of hard-hitting, dissonant blasts while Somar lets loose a series of maniacal screams, before his lyrics become comprehensible, "Have you ever tried to/ write a novel/ without a college education? / Its fucking impossible! / The words just don't come out, like sucking dick with a broken jaw/ Its fucking impossible!" Between blasts of noise, Villalobos inserts a series of minimalist triplet fills on the snare that leave the listener teetering on the edge of a cliff with no safety net. Two minutes into track one, the "fuck you" precedent has been set. Track 2, "Stop!" is a 26 second thrill ride with the speed of Millions of Dead Cops and vastly superior vocal production.
Cutter does not let its virtuosic resume get in the way of what it wants to accomplish. The three instrumentalists are fronted by a man who is essentially tone deaf. Live, Somar is a big fat lunatic; it's perfect. Striking fear into the hearts of skinny hipsters everywhere, his frustration, resentment, and anger are not a stage act. What if you are not rich, didn't handle academics well, aren't particularly good looking, but can see through all the bullshit? That's Somar's plight and he lets you know it, laying out and mocking audience members, sometimes resulting in ambulance intervention.
Jeremy, Ben, and Tia lay down wild, frenetic beats, crushing riffs, and distorted thudding baselines, but never get too carried away. Even when Ben does unleash with ear splitting solos that go higher on the fret board than seems humanly possible on the 7"'s B-side song, "The Monster," he reels them in responsibly, using them as accents to larger gut pounding chord progressions.
A final standout, "Totally Totaled" appears on the super lo-fi tape, Dough. Held together with punishing force by a repeating three note baseline, Greenberg toys with screeching feedback reminiscent of guitar work in Pissed jeans' Caught Licking Leather while Somar whales hysterically "I don't have a place to sleep tonight/ how bout yours? How bout yours?" before going to state, "I've got no friends/ I've got no money/ so I was wandering/ are you gonna fuck me? That's an honest question/ I'm just curious."
Believe every word Somar screams. Believe every punctured drumhead, and every broken guitar string. Cutter's release formats are intentionally inaccessible. You have to care to listen and if you do you will be richly rewarded. This is not for everyone, but it should be.
If you live in New York City, Other Music and many local record stores carry Slang.
Or email the band directly at skateordiet@gmail.com
Popular in the Community