HuffPost may receive a share from purchases made via links on this page. Prices and availability subject to change.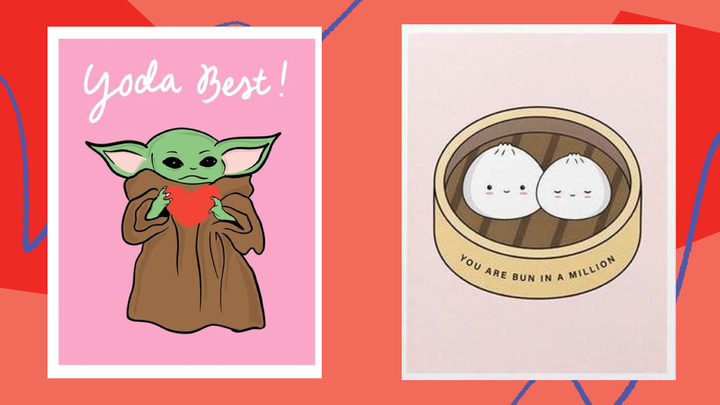 They're the loaf of your life, your bun in a million, and all you've avo wanted.
Below, take a look at 20 punny Valentine's Day card for people who love puns:
"Yoda Best" card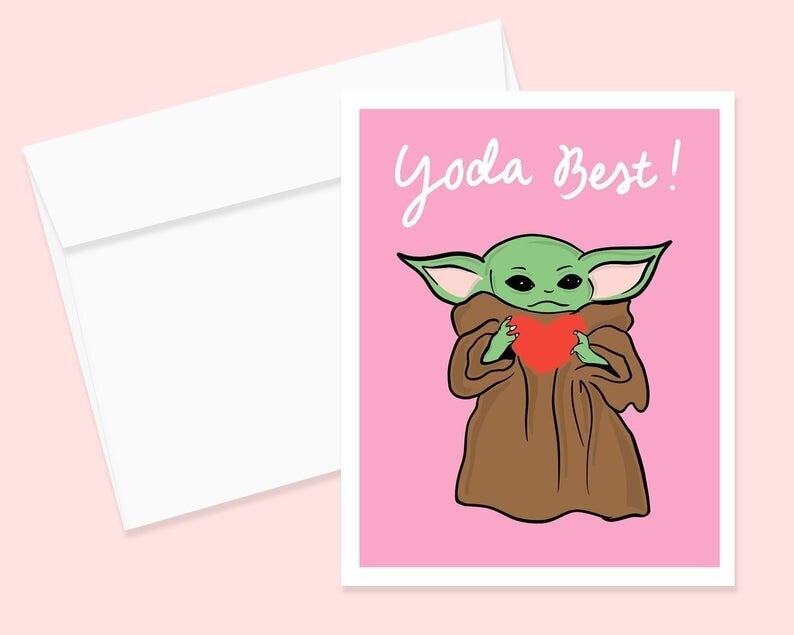 Thanks For Poutine Up With Me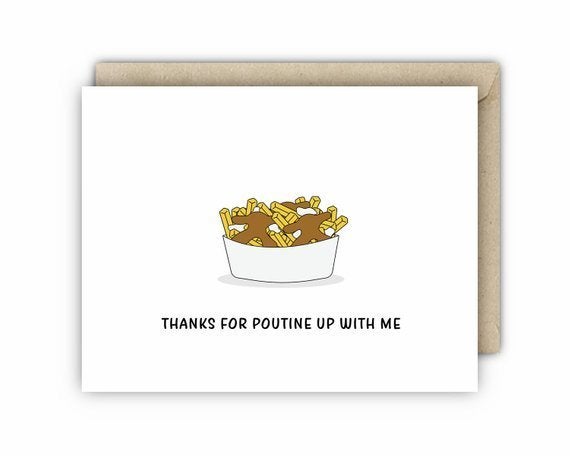 "Nail You" card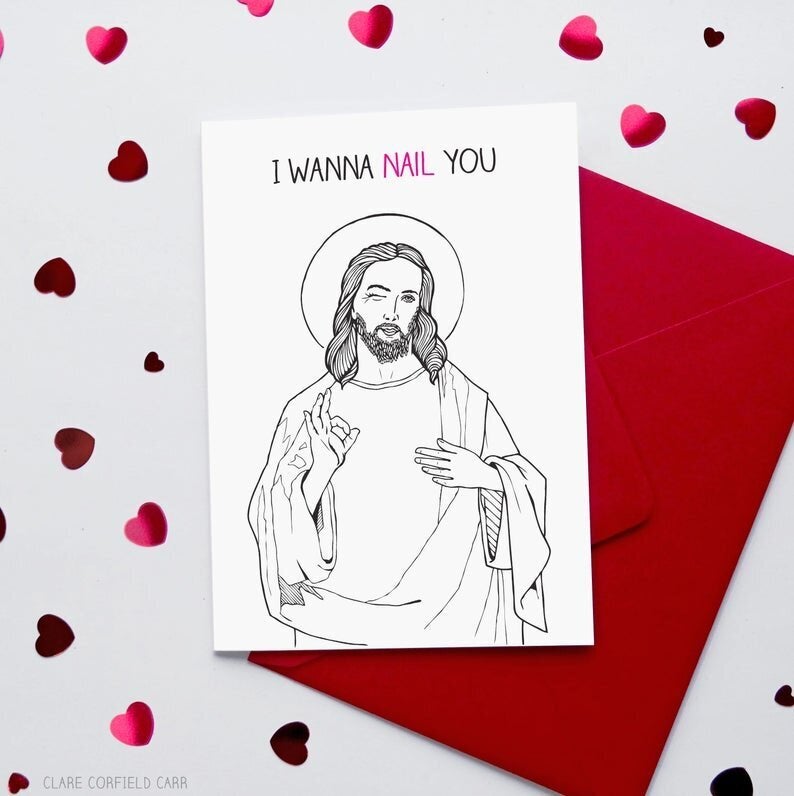 I Cannoli Have Eyes For You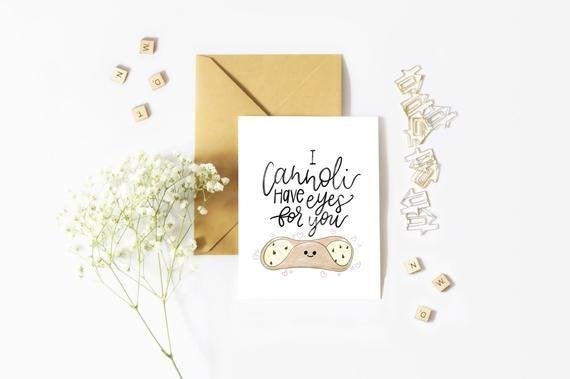 I'm A Hopeless Ramentic For You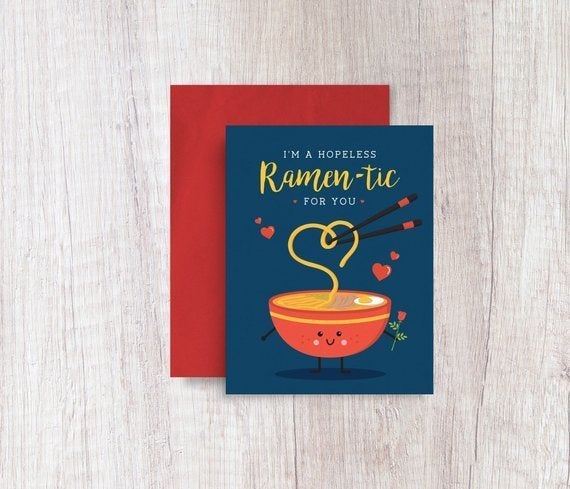 "Pizza Dat Ass" card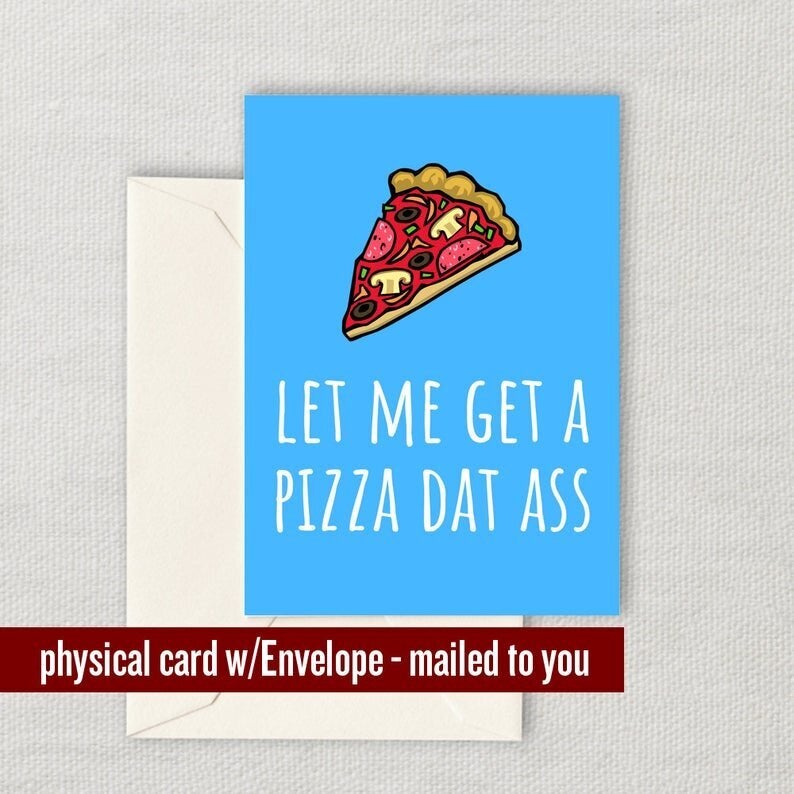 You Are Bun In A Million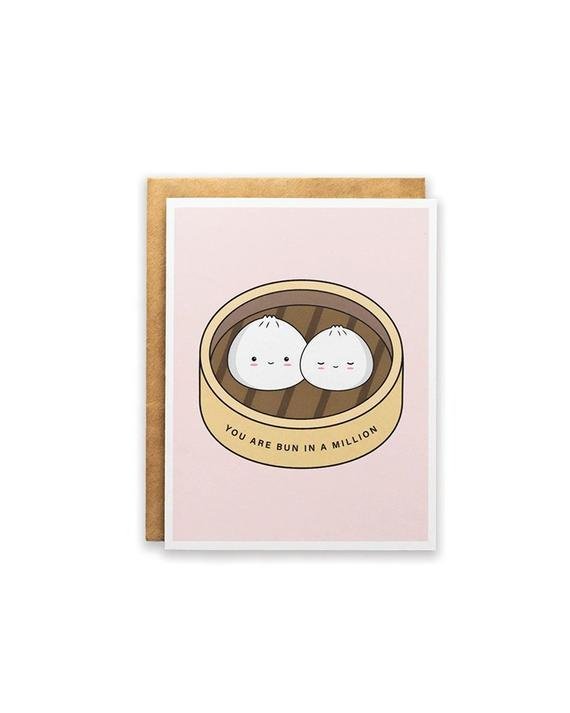 I Would Love To Get Jalapeño Pants (instant download)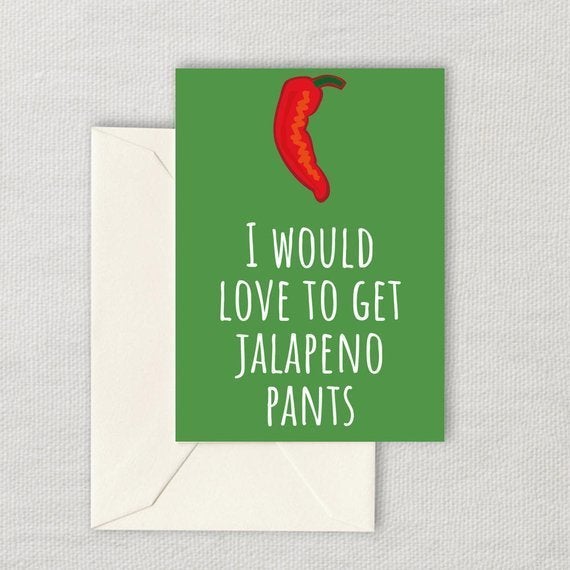 I Knead You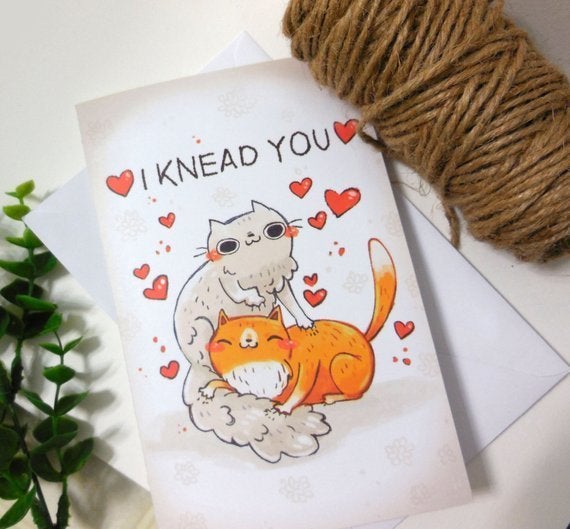 I'm Crazy Pho You!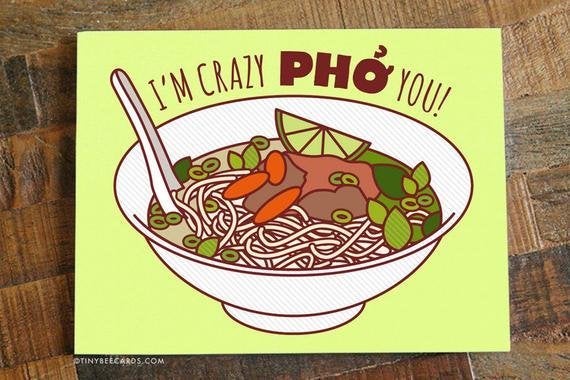 You've Caged My Heart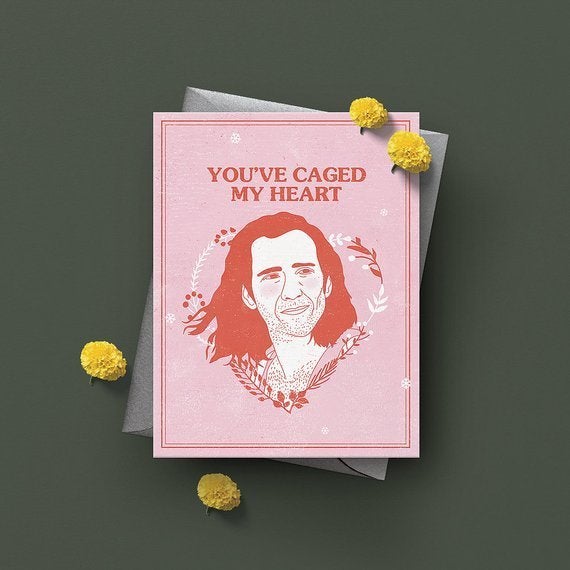 Aloe You Vera Much!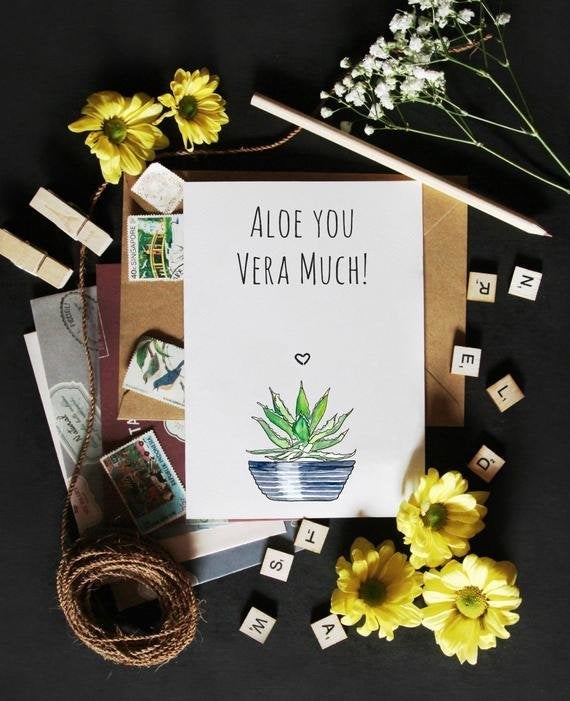 I'll Never Let You Gyoza!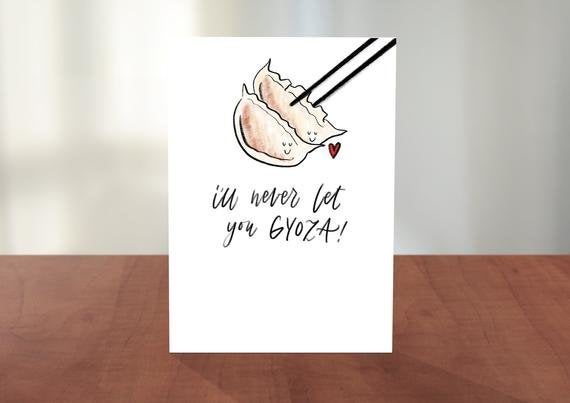 Etsy / AdventureofLetters
I Have Strong Felines For You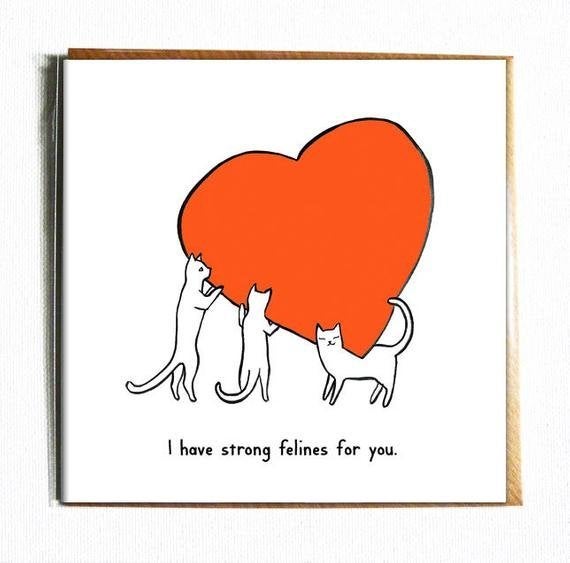 Etsy / ReigningCatsAndDogs1
You Make Me Soy Happy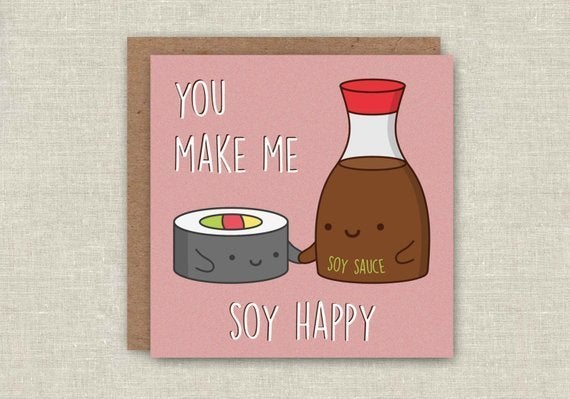 Etsy / MagicallyCraftedShop
Cannabe Your Valentine?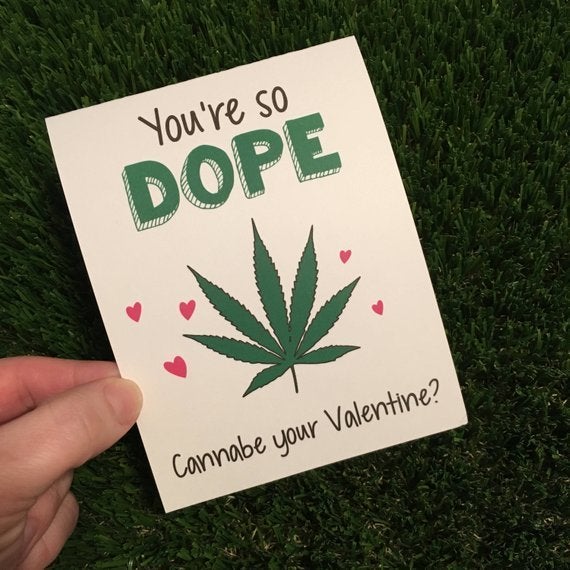 I Like Getting Hammered With You The Most!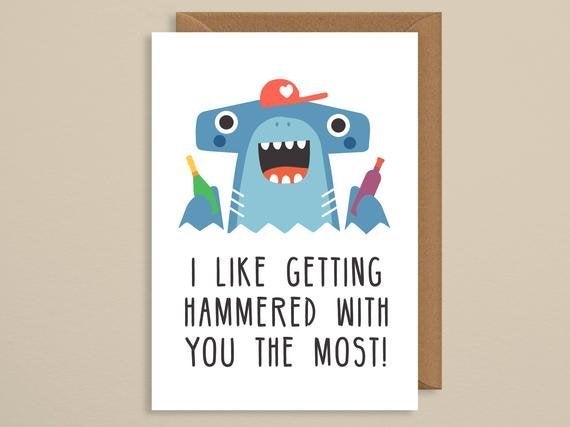 I Find You Quite A-Peeling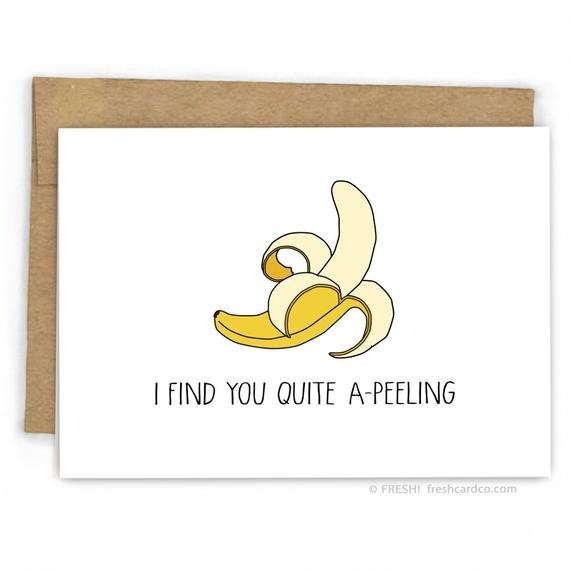 I Love You Like No Otter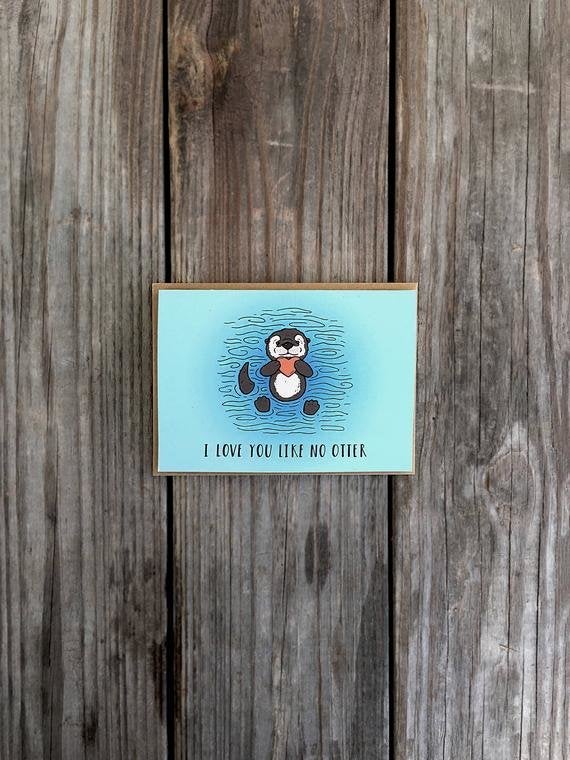 You Give Me Porpoise