What's not to love about puppies? They're cute; they're small; they're cuddly.
Photographer J. Nichole Smith captures the individuality -- and adorableness -- of several 6-week-old puppies in her book, Puppyhood. Smith -- who founded dane + dane studios pet photography agency -- photographed 25 breeds of pups, including French bulldogs, golden retrievers and bassett hounds, for the book in 2012, and some of the pictures have recently received attention online.
The book's introduction explains that work exists as a "tribute to every quality that makes any puppy such an exceptional work of art."
"I simply wanted to capture the delicious details of each pup, both the unseen (their innocence, boldness and curiosity) and the obvious (their rounded features, tiny paws and itty-bitty tails)," Smith wrote to The Huffington Post in an email Thursday. "I hoped that the tenderness, humor and joy I felt when photographing each litter comes through in the photographs, that flipping through the Puppyhood book truly does leave the viewer with the same 'puppy high' as if they'd actually cuddled each one."
We'd say mission accomplished.
Related
Before You Go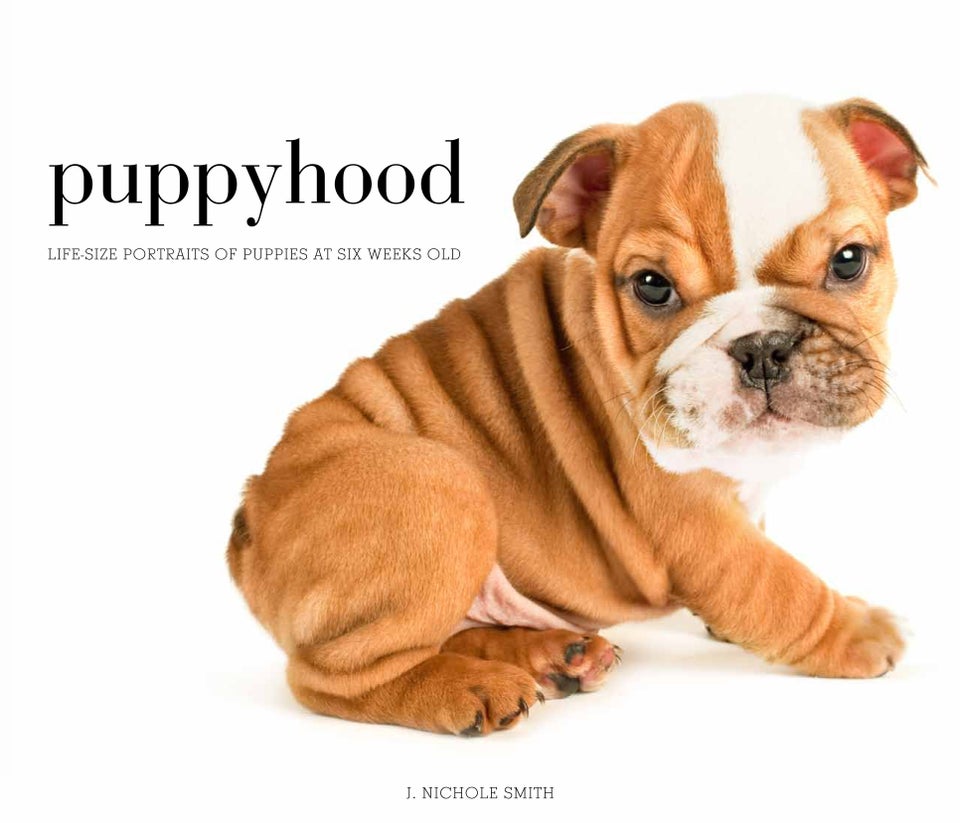 Photographers Snapshots Of Puppies At 6 Weeks Shows Their Full Potential
Popular in the Community