Two puppies were found cemented inside a glass fish tank that was dumped on the bank of a Mississippi creek.
The tank's lid was cemented shut, meaning that the dogs could have either ended up suffocating due to a lack of air or drowning if the tank had filled up with water.
"As I got closer, I saw these eyes peering out at me and they looked pretty desolate, like they needed help," Williamson told the station.
"They were put in here to drown. They wanted these puppies to drown in here," he added.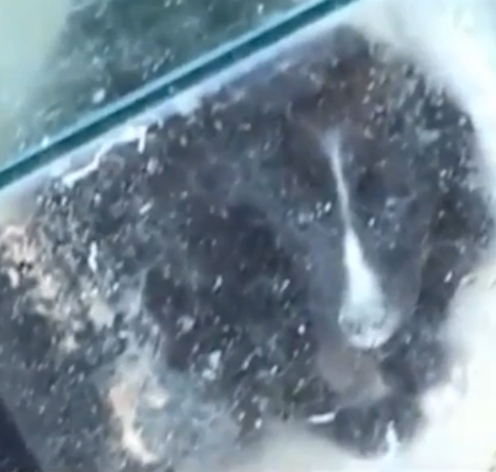 It's not clear if Williamson ended up finding his own missing pooch.
Hinds County Sheriff's deputies freed the young dogs, which were then taken to the Mississippi Animal Rescue League. Director Debra Boswell described the dogs as being "a little feral and not used to human handling."
The pups were running a fever and are now being kept in isolation, but should be available for adoption if found to be in good health, Boswell said. Deputies are investigating the incident.
Popular in the Community