There are precious few Christmas gifts that can reduce a grown man to tears.
A puppy happens to be one of them.
We've put together these videos of grownups getting puppies for Christmas. Otherwise known as the greatest list of all time.
Getting a puppy qualifies as one of the happiest moments in human history.
Loss of control over emotions is to be expected.
You may experience temporary speechlessness. Because nothing in your life has prepared you for a case of fuzzies this strong.
And use caution, because their cuteness has been known to result in immediate tears.
You won't know whether to laugh or cry or both.
You will definitely feel like you just won the lottery. The most adorable lottery of all time.
It's the ultimate experience of child-like joy, no matter how old you are.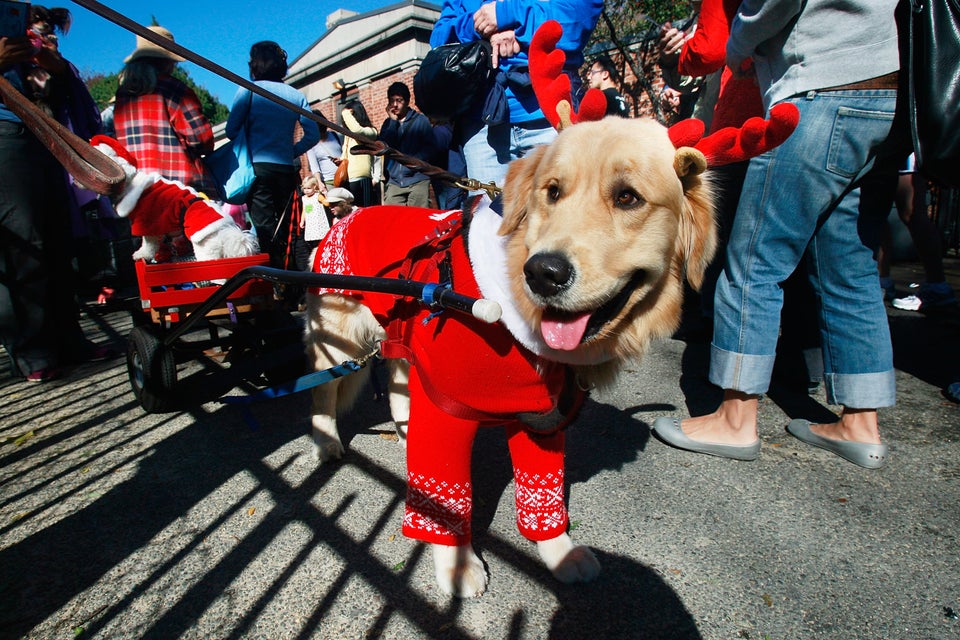 Pets Getting Into The Holiday Spirit
Popular in the Community