Just like that, Johnny Ping had 10 more newborn puppies on his hands.
They had been left in a box at an Indianapolis gas station in early August, and the odds of survival weren't good. Local police called a nearby shelter, but it wasn't a great option.
"Young pups with no mother to feed them are a high risk of mortality," says Ping. "With the probability of disease at a large shelter, the risk of mortality is even greater."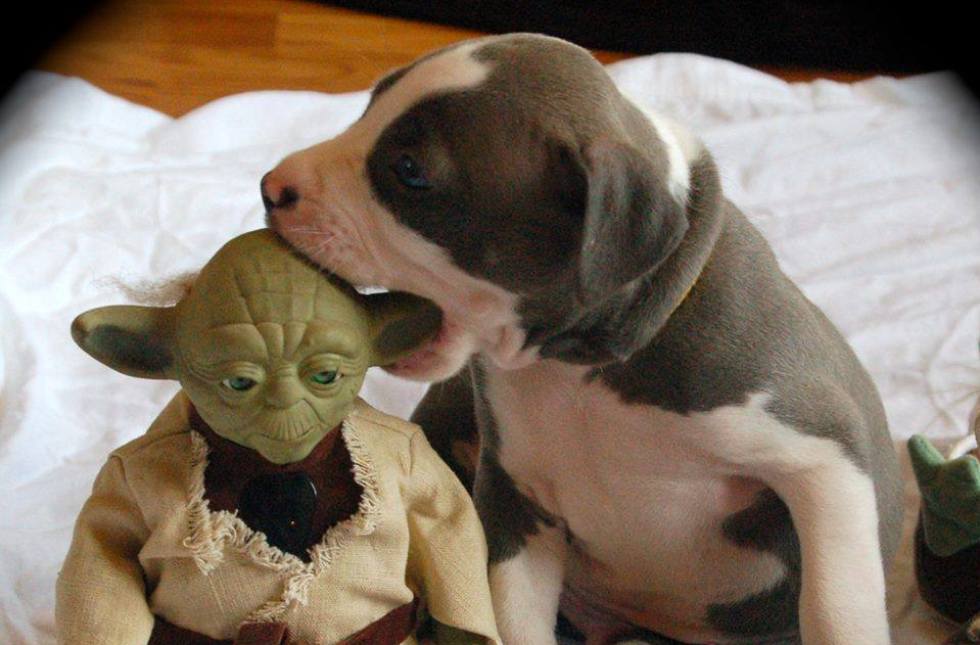 The force is strong with Odis, one of the gas station puppies; Ping tells us that this guy "has a really solid" adoption application already in. Photo credit: Alissa Madden
The shelter reached out asking if Ping -- a musician who volunteers with Casa del Toro, a nonprofit pit bull rescue group based in Indiana -- could help.
He could. Casa Del Toro has cared for 58 dogs so far this year, already more than double from 2013. That means the group's resources -- like its puppy formula supply -- are stretched. But the enthusiastic foster network was still ready to jump.
"We had already rescued a partial litter of orphaned pups just a week before, so there were already willing volunteer homes to help take on this effort," Ping says.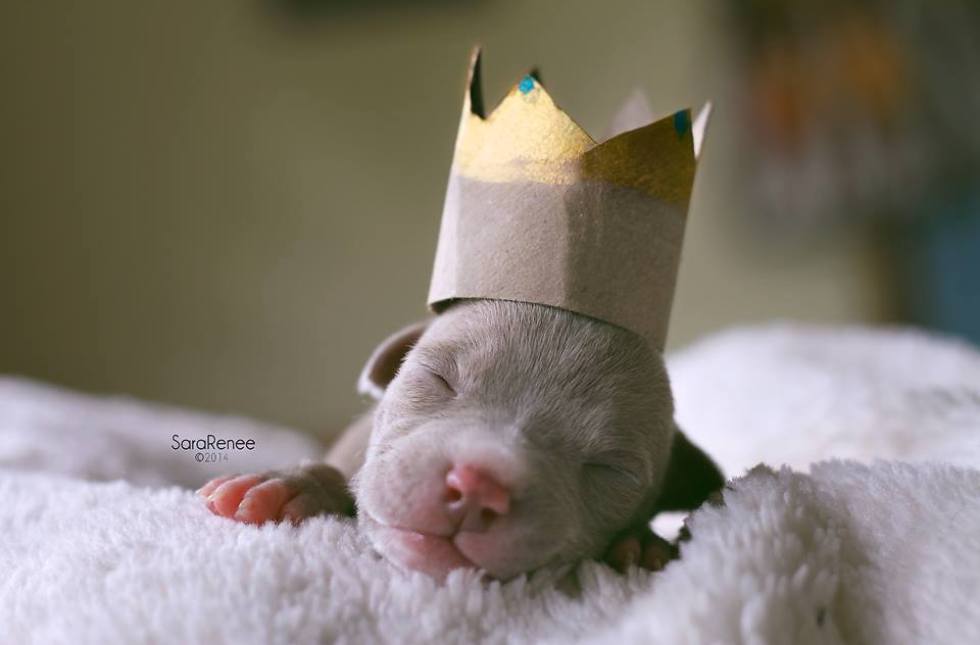 Piper the princess puppy is from another litter of newborns taken in this summer by Casa Del Toro. Piper's mother died giving birth, and is being fostered by photographer SaraRenee. Photo credit: SaraRenee Photos&Design
Those volunteers have bottle fed all the many wee ones, taken them to the vet, and "cleaned up their cute little messes," says Ping, all while getting the doggies socialized and ready for adoption. They should be ready for their loving new homes in mid-October.
Here's the bad news, for those of us who aren't Hoosiers: the loving new homes must be in Indiana.
"We only do in-state adoptions, as we do require a home check, and to meet other animals in the house if it applies," says Ping, who encourages the heartbroken many who'd have otherwise wanted these precious babies to "volunteer, foster, donate, or visit their own local shelter and make a difference to the animals who need that extra bit of help to survive."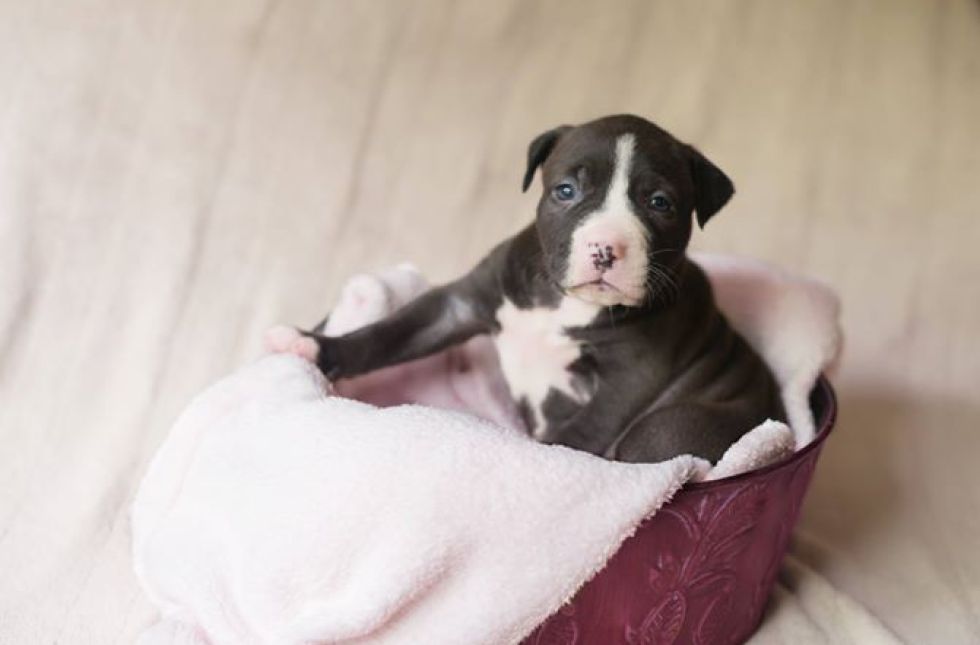 This is Miss Crystal, one of the gas station puppies -- and here's her adoption page. Photo credit: Jennifer Sheets, White Daffodil Photography
Get in touch at arin.greenwood@huffingtonpost.com if you have an animal story to share!
REAL LIFE. REAL NEWS. REAL VOICES.
Help us tell more of the stories that matter from voices that too often remain unheard.