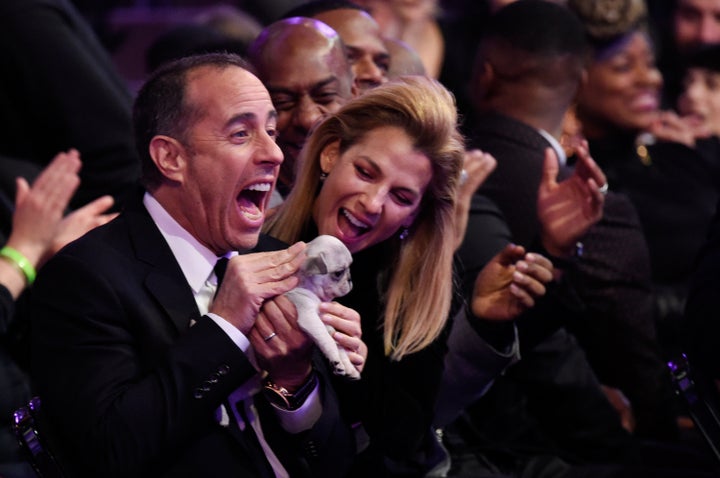 "These adorable pups came from a licensed and experienced animal handling & training agency, which is also their home," Tiffany Smith-Anoa'i told HuffPost in an email. "While at [Madison Square] Garden, they received a lot of Grammy love and were treated with the utmost care, all under the watchful supervision of these handlers. After their short segment, they returned to their home."
She declined to provide the name of the training agency, so it's unclear what the puppies' day-to-day lives are like or what their futures hold.
"I don't want anyone to be upset tonight, so the good news is nobody goes home empty-handed, because all night we will be handing out consolation puppies," Corden said.
Social media accounts for the stars were inundated with commenters asking if they'd really brought the pups home with them. And while many people simply thought it was a cute moment, not everyone was delighted.
Some observers noted that the busy, loud environment of an award ceremony could have been unnecessarily stressful for puppies. But most criticism focused on the fact that handing out animals as party favors would be a pretty irresponsible move.
"Dog ownership is a life-changing commitment, not something that should simply be done on a whim," British Veterinary Association President John Fishwick told Sky News.
Representatives for Silverman and Gaffigan both confirmed to HuffPost that the comedians did not bring puppies home. And Seinfeld's wife, author Jessica Seinfeld, wrote on Instagram after the ceremony that the couple went home puppy-less.
That said, some critics, like author and animal advocate Marc Bekoff, have made the case that even if the stunt was just a joke, it nevertheless sent a harmful message that living beings are merely props to be passed around for fun.
It probably wouldn't have hurt if Corden had been a little more clear from the get-go about what was really going on.
Before You Go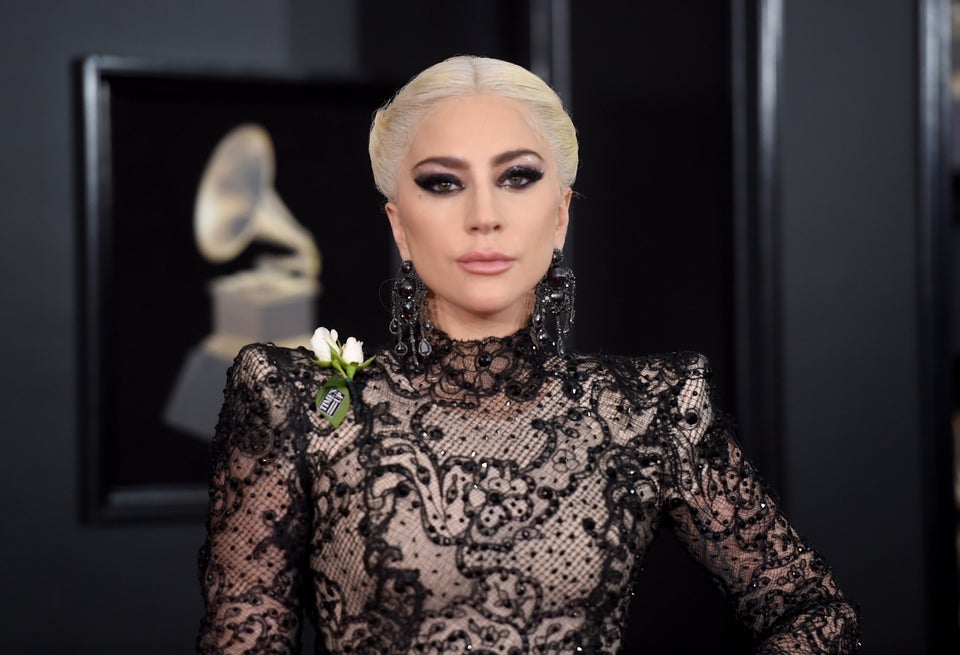 Every Look From The 2018 Grammys Red Carpet
Popular in the Community