Five days after an avalanche decimated a luxury Italian mountain hotel, rescuers pulled three tiny miracles from the icy rubble.
Three snow-white puppies were found alive in the ruins of Abruzzo's Hotel Rigopiano in Central Italy on Monday, bringing new hope that the 22 people who remain missing may still be alive in air pockets.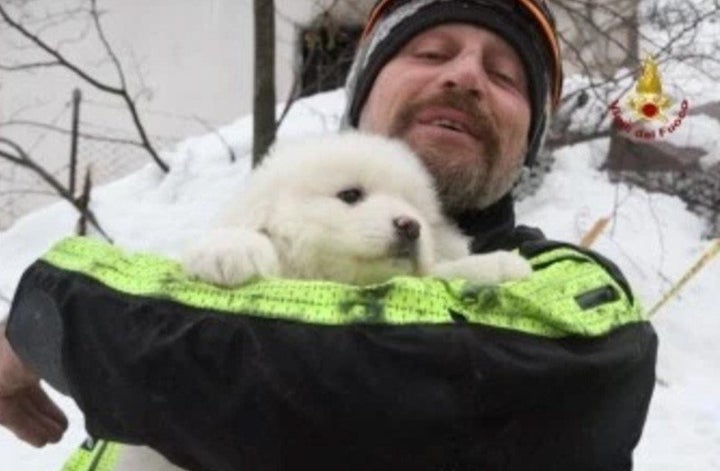 "It's a race against time. We know we need to go fast, but it's not an easy working environment," Luca Cari, a fire service spokesman, told The Guardian.
The same day the puppies were found, rescue officials pulled a woman's body from the rubble, bringing the death toll to seven, The Associated Press reported.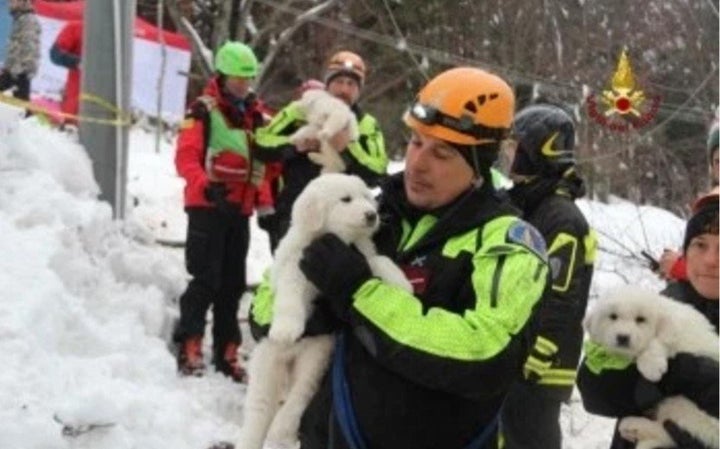 The sheepdogs had been found in the hotel's boiler room after firefighters heard soft barking coming from behind a wall, Sonia Marini, a member of the State Forestry Corps, told the AP.
"In fact, it was hard to find them right away because they were hidden. Then we heard this very tiny bark. And we saw them from a little hole the firefighters had opened in the wall," she said.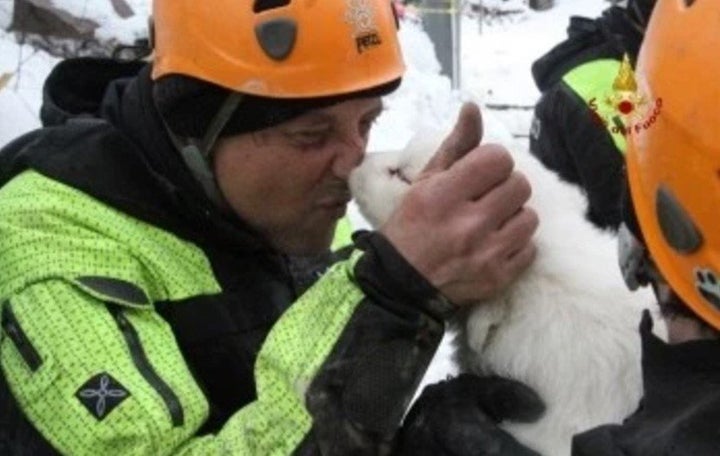 The puppies are reportedly only a month old and were born to the hotel's resident sheepdogs, Nuvola and Lupo, who were able to escape the avalanche.
More than 30 people were inside the hotel when it was pummeled by the avalanche, officials said.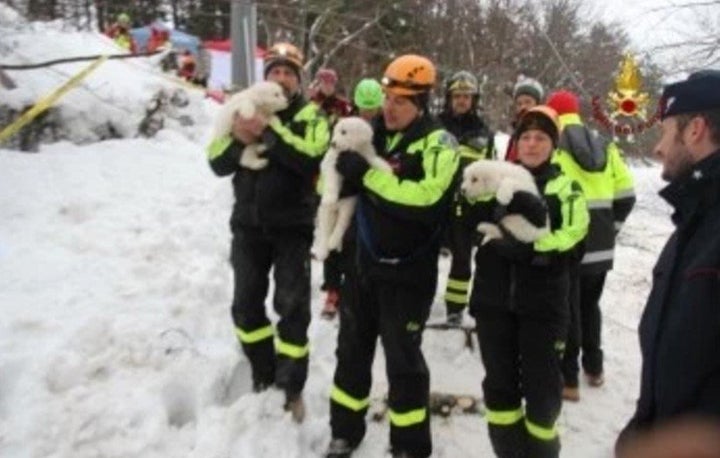 REAL LIFE. REAL NEWS. REAL VOICES.
Help us tell more of the stories that matter from voices that too often remain unheard.
BEFORE YOU GO