While football fans anticipate the approaching Super Bowl bonanza, lovers of animals (and all things cute and cuddly) can now celebrate the advent of an exciting bowl of their own. We're talking about the Puppy Bowl, of course -- Animal Planet's annual battle of unbridled cuteness that will air this year on Sunday, Feb. 3.
The 2013 Puppy Bowl lineup was revealed this week, and avid fans of the cutefest have hardly been able to contain their glee.
According to the Columbus Dispatch, an "intimidating lineup of puppies" has joined this year's Puppy Bowl. A doe-eyed Puerto Rican Sato named Butterscotch and a wild-haired Yorkshire Terrier named Daisy are among the puppies on the roster.
Beyond the squeal-inducing delight that Puppy Bowl festivities usually evoke, the program will also contain important information about rescue animals and shelters. As this Wall Street Journal video from 2012 notes, a mission of the annual event is to raise awareness about homeless pet adoption.
The Puppy Bowl, which is in its ninth year and features puppies mimicking a game of "football," always coincides with Super Bowl Sunday. Last year, about 8.7 million viewers were said to have tuned in to the show.
Other than pups rollicking on a mini-field, this year's event will also feature a kitten halftime show, in addition to a group of tiny hedgehog cheerleaders scurrying about on the sidelines throughout the game.
Puppy Bowl IX will air Feb. 3 at 3 p.m. on Animal Planet.
Click through this slideshow to see some teasers from the upcoming Puppy Bowl IX, and tell us in the comments (below) if you'll be catching the show when it airs on TV: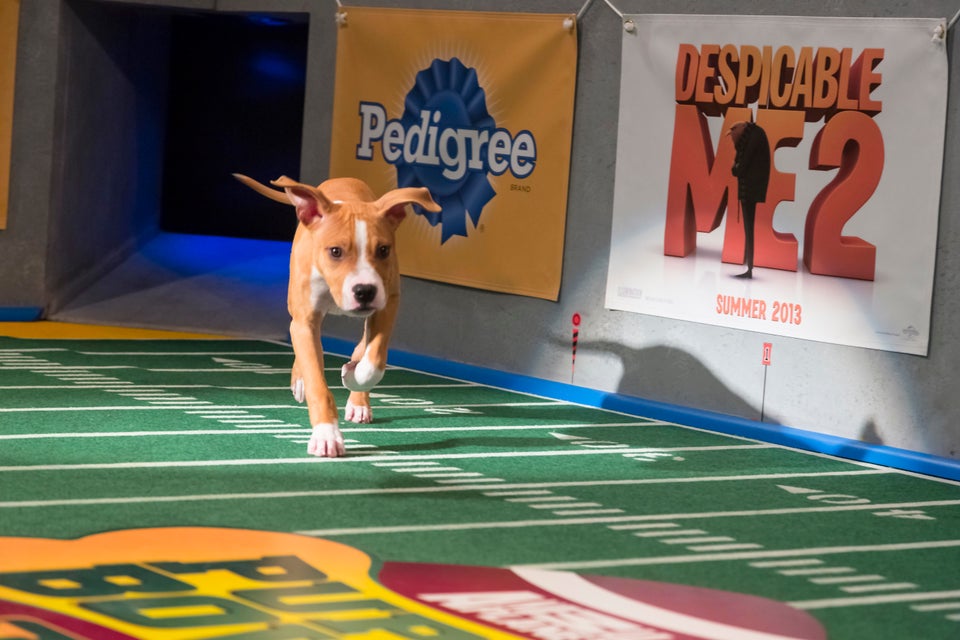 Puppy Bowl IX
Related
Popular in the Community