After dozens of people showed interest in adopting "Cactus Jack," an 8-week-old puppy who was found caught in a Cholla cactus in Phoenix, the Yorkie-terrier mix finally has a place to call home.
The distressed puppy was first rescued by a good Samaritan who heard his cries and quickly went to work extracting Cactus Jack and pulling out the sharp spines from his body. By the time AHS arrived, the good Samaritan had nearly filled up a five-gallon bucket with spines, azfamily.com reports.
Click through the slideshow to see Cactus Jack's transformation. Story continues below.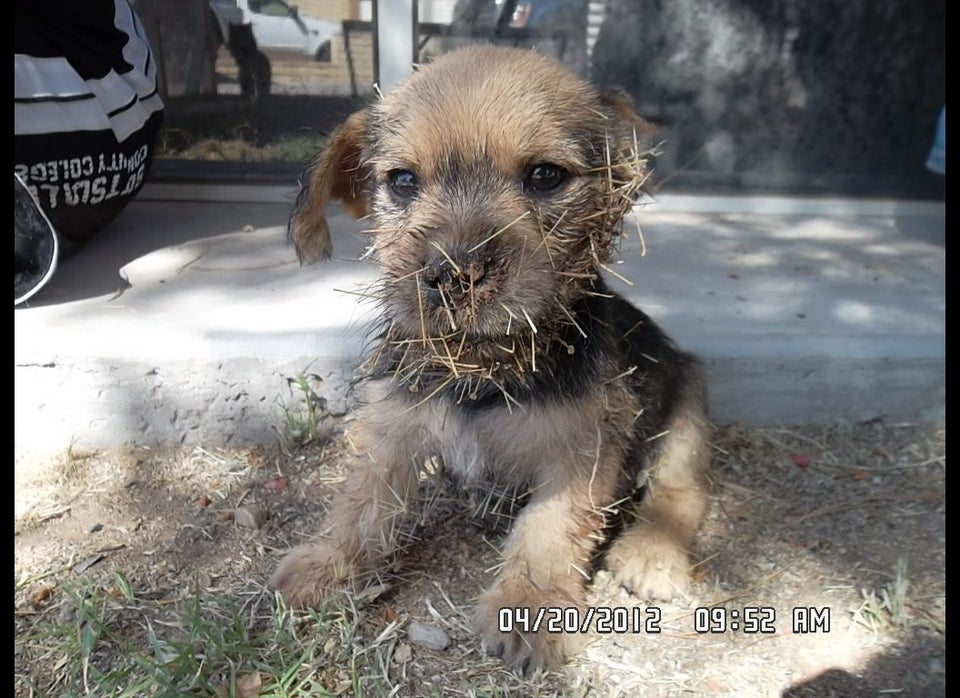 Cactus Jack was soon taken to a local veterinarian, who checked him for injuries and prescribed some medication. He's expected to be just fine.
But C.J. wasn't the only one who ultimately benefitted from the "prickly situation." Bretta Nelson, AHS spokesperson, told the Huffington Post that her organization sold 73 tickets for the lottery to adopt Cactus Jack and that at least eight puppies in need of homes were adopted through the event.
Feeling inspired? Learn how you can help the Arizona Humane Society here.
Popular in the Community