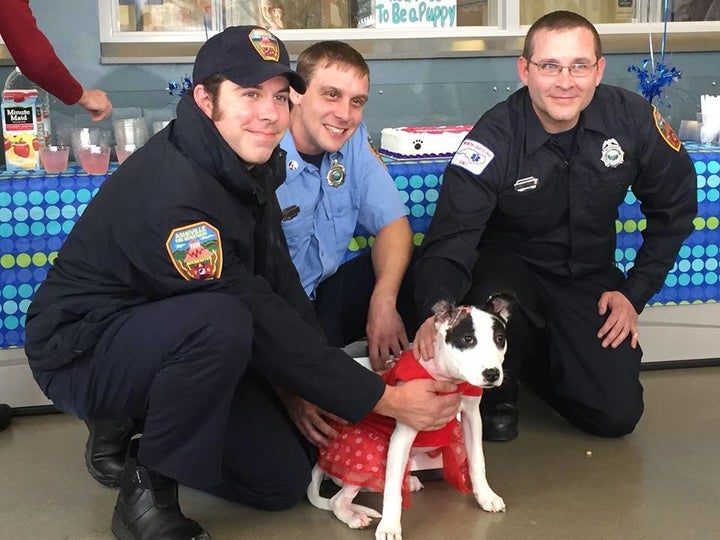 A resilient puppy had a joyous reunion this week with firefighters who saved her from a burning house in October.
"Hex is happy to be reunited with the fire crew that saved her from a house fire," wrote North Carolina's Asheville Fire Department, which posted a video of the celebration on Wednesday. "After extensive treatment she seems not only healthy but happy!!"
Firefighters Mike Stageman, Joshua Adell, Bentley Andres and Zac Bass rescued the pup, WLOS reports. The little dog, only 2 months old at the time, had severe burns and smoke inhalation, veterinarian Betsy Thompson of the Animal Hospital of North Asheville told The Huffington Post.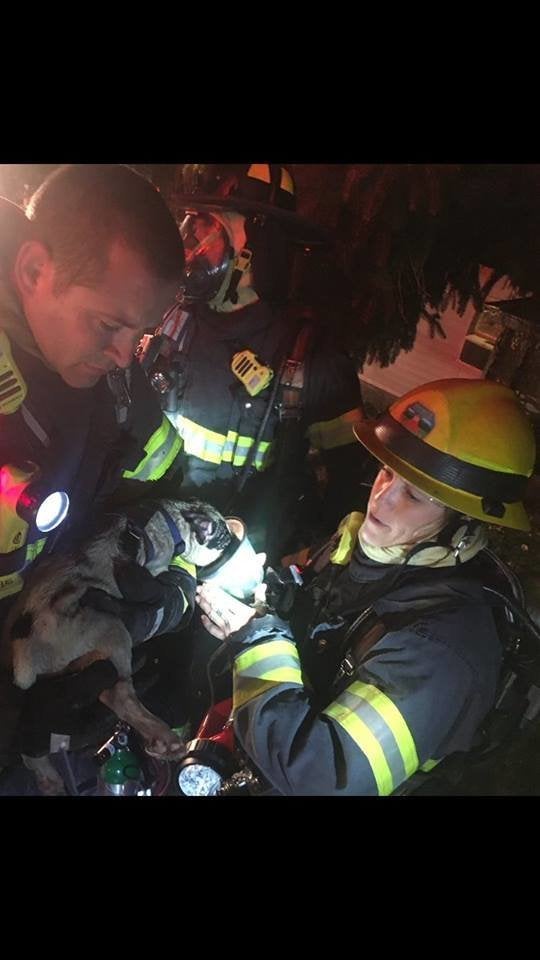 Hex's human family survived the blaze with minor injuries, but were unable to continue caring for their pet, according to the animal hospital.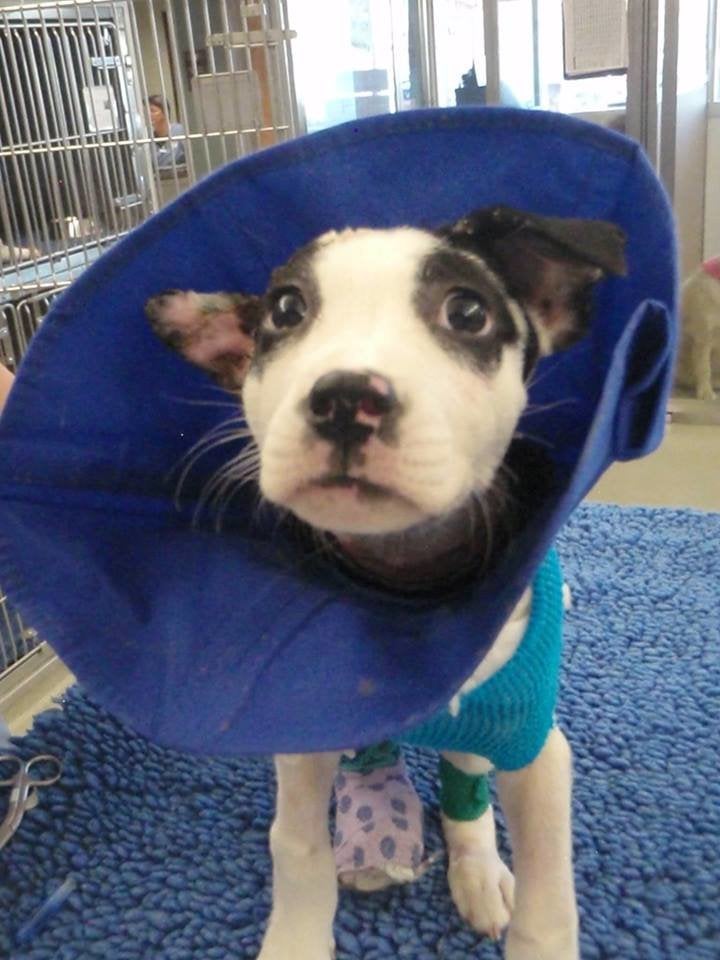 But luckily for Hex, she has a great new home to look forward to.
"Now that she has recovered, Asheville Humane Society is adopting her out to a wonderful family she is familiar with and loves," Thompson said.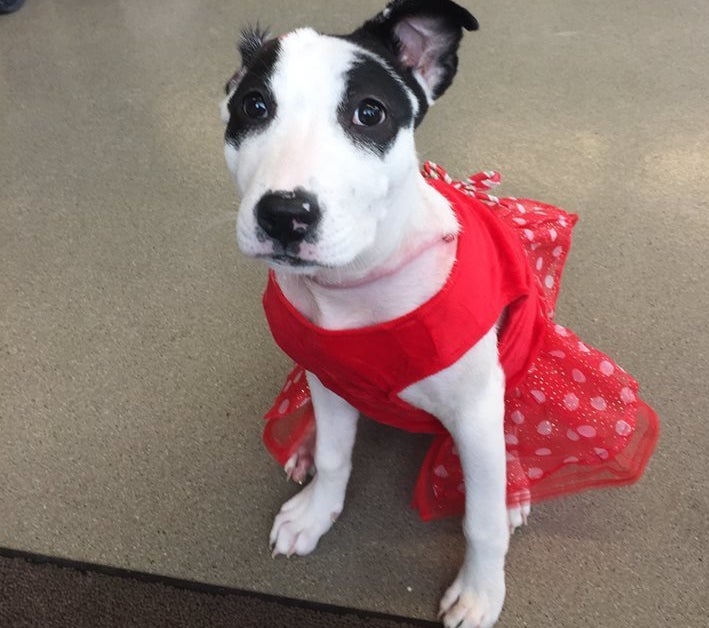 Thompson called Hex a "truly wonderful puppy" and added that the "whole community pulled together" to help her after the fire. The animal hospital's statement highlights Hex's sweet spirit and her strong will to survive:
Anyone who has met her has seen her zest for life. The staff at REACH still talk about how even in the worst of it, she would try to wag her tail and give kisses. The staff at Animal Hospital of North Asheville treasured their months of kisses and snuggling with this sweet girl. Even when she had to be sedated to change her bandages she always woke up with a waggling tail and a puppy kiss.


Here's to Hex, and everyone who has helped her!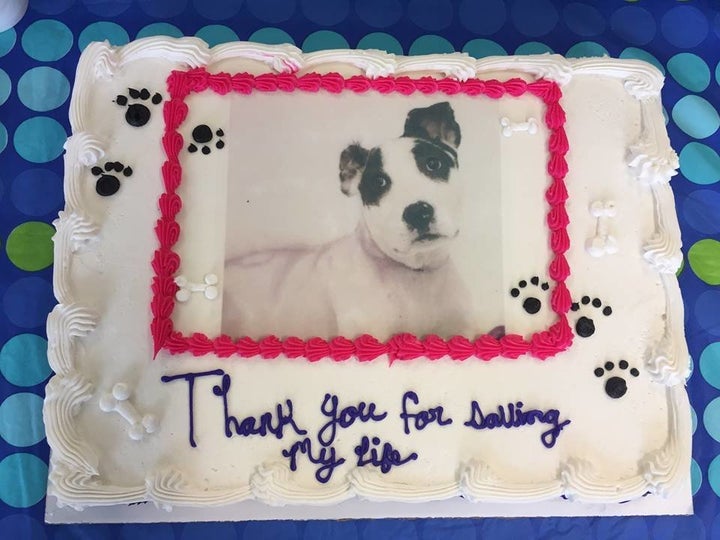 Related
Before You Go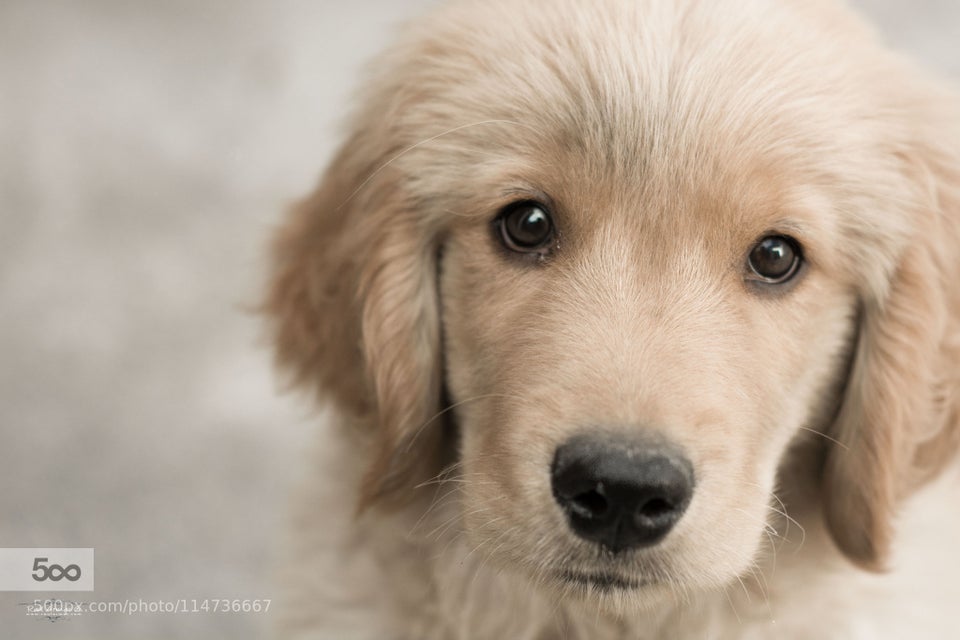 Puppies!