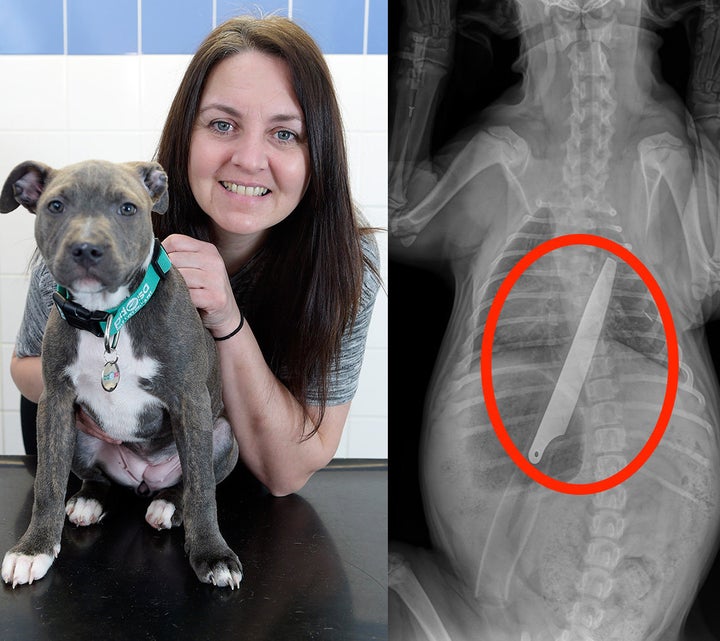 Macie the puppy is lucky to be alive after she swallowed a chef's knife.
Frightening X-rays show how the 8-inch utensil became firmly lodged inside the 12-week-old Staffordshire bull terrier's stomach, intestines and gullet after she ingested it at her home in Glasgow, Scotland, three weeks ago.
The dog's owner, Irene Paisley, said she initially didn't realize what was wrong with her pup when it began vomiting and then choking.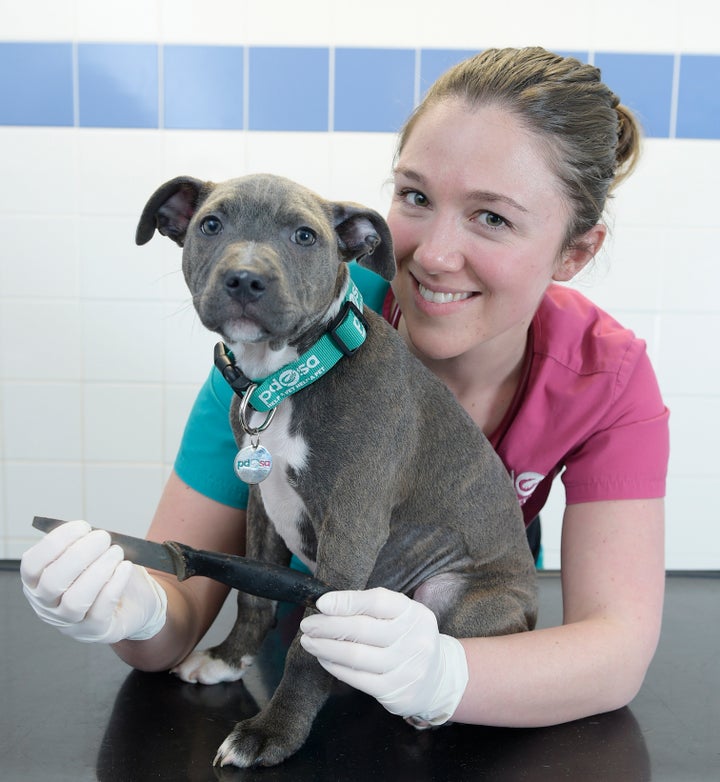 "I was terrified," Paisley said Tuesday, adding that blood later shot out of the animal's nose.
She rushed Macie to the People's Dispensary for Sick Animals (PDSA) emergency out-of-hours veterinarian service. Veterinarians X-rayed the dog, discovered the blade and performed emergency surgery to remove it.
"I've never seen an X-ray like Macie's," veterinarian Emily Ronald said. "She was extremely lucky to survive. Her saving grace was that she swallowed the handle-end first ― the blade-end would undoubtedly have pierced her organs, likely causing fatal injuries."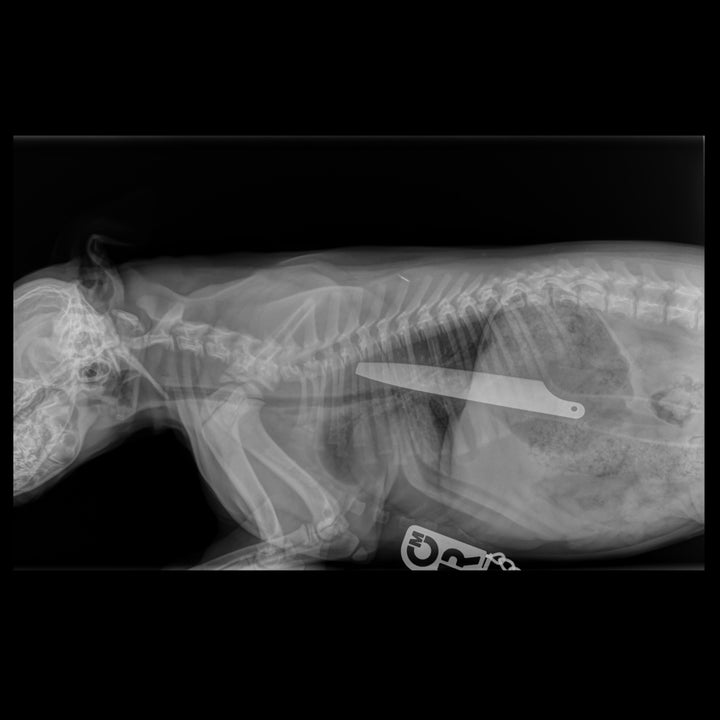 Paisley said she had "no idea" how her pet had gotten hold of the knife.
"She could have pinched it out of the dishwasher, but no one saw what happened," the mom of four said in a statement.
Macie, meanwhile, is now back at home and expected to make a full recovery.
Popular in the Community