Whoever said cats and dogs are sworn enemies have clearly never seen this adorable duo.
Photo agency SWNS writes that "these heartwarming pictures show an abandoned puppy and a rescued kitten that are so close they think they are sisters."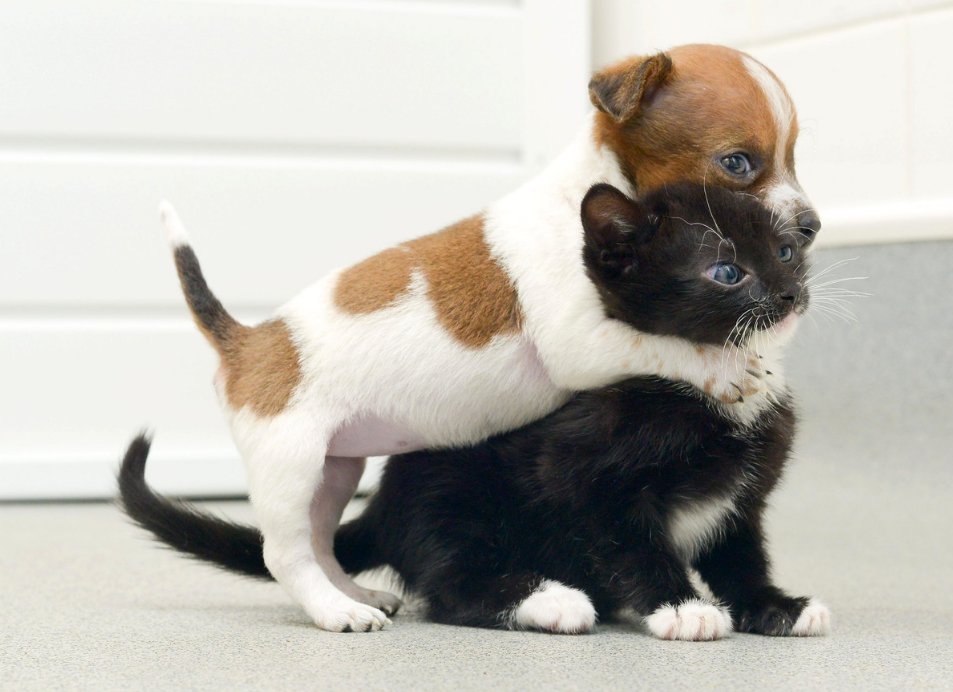 (Credit: SWNS)
Kitty the cat and Buttons the Jack Russell have been inseparable since they were introduced to each other at the Battersea Cats and Dogs Home in London, England, two weeks ago.
The Sun writes that the unlikely pair "eat, sleep, and play together" and are said to "even cry when Kitty has to be moved to the cattery to spend time with other cats."

SCROLL FOR MORE PHOTOS
"Normally we'd hand-rear puppies and kittens separately but we thought we could try putting them together as they are both so young," said Battersea Veterinary Nurse Sascha Taylor. "Luckily it's paid off as they adore being with each other and do everything together -- it's really very sweet."
Kitty was reportedly brought to the center by a member of the public who found the tiny kitten abandoned in a garden when she was just one day old. Buttons, on the other hand, was born in the center but, as the runt of the litter, was abandoned by her mom, SWNS writes.
The two animals are up for adoption, and Taylor says she hopes the pair will be rehomed together.
This tiny twosome aren't the only puppy-kitten pair that have melted our hearts in recent weeks.
But puppy love doesn't always go so smoothly. As this 2011 video shows, sometimes a pup's affection is adorably one-sided.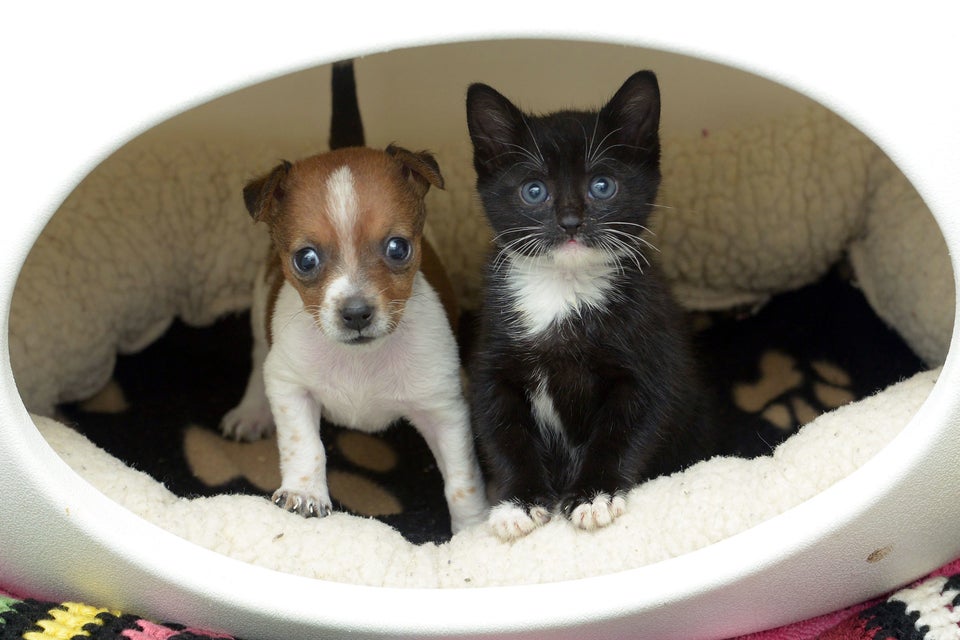 Kitten And Puppy Think They Are Siblings
Support HuffPost
The Stakes Have Never Been Higher
Related
Popular in the Community